A protein shake doesn't have to be just mixed with water and glugged down after a workout. In fact, you can enjoy them as a part of a balanced meal, to set you up for the day, or even to pack on the pounds.  
We've put together some of our best protein recipes for every occasion to get you inspired and switch up your shake game. Let's get started.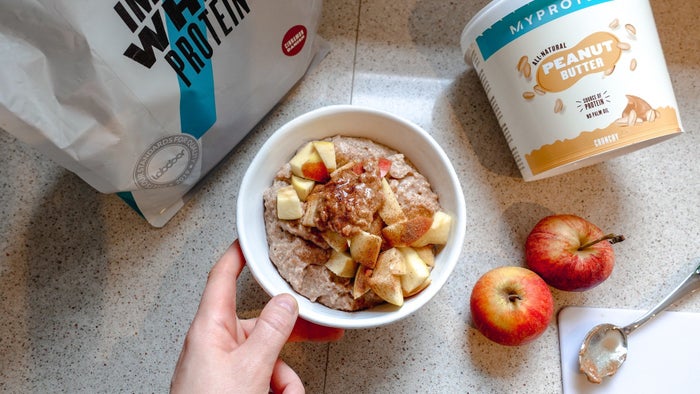 Morning Wake Up 
For a solid start to the day, you need to be fuelling up with protein and slow-release carbs to keep you going until lunch time.  
High Protein Chocolate Baked Oats
This recipe combines tasty Chocolate Brownie Impact Whey Protein with oats and Protein Spread to make breakfast the most indulgent meal of the day. Oats are a great source of slow-release carbohydrates too. 
Vegan Protein Cinnamon Rolls 
Looking for a tasty weekend breakfast that still hits your macros? This recipe combines Chocolate Vegan Protein Blend with wholemeal flour to set you up for a strong day. You could even make in advance and enjoy through the week. 
THE Gainer Granola 
Looking to pack on the muscle from breakfast through until dinner? The granola will set you up for serious gains. Using THE Gainer in Chocolate Brownie, plus almond butter, this breakfast recipe is packed with protein, carbs, and healthy fats to help you build muscle. 
Post-Workout Snack 
The most important time to enjoy a protein shake is after a good workout. Here's our favourite ways to spice up that post-workout recovery. 
High-Protein Vegan Shake
This recipe from Naturally Stefanie combines Chocolate Vegan Protein Blend with Vanilla Soy Protein and a banana, so all bases are covered when it comes to recovery. 
Clear Protein Slushies
There's nothing like an ice-cold drink after sweating it out in the gym. If you're after something more refreshing post-workout, then why not blitz together a Clear Whey Protein or Clear Vegan Protein slushie? Just one scoop packs 20g of protein, perfect for post-workout recovery. 
Mass Gainer Shake 
If you're working hard for that calorie surplus, then these are the shakes that will get you there. Combining Weight Gainer Blend with some of our best delicious snacks will help you hit your calories and your macros. 
Afternoon Snacks
Combat those mid-afternoon cravings with quick and easy protein recipes. Chowing down on these will help you blast through your afternoon and keep you feeling full until dinner. 
Peanut Butter Sandwich Cookies
Using Peanut Butter Impact Whey Protein, Peanut Butter, and Sugar-Free Syrup, this recipe is great for preparing ahead of time as a quick protein snack for when hunger strikes. 
High-Protein Frozen Yoghurt Cups
Using Impact Whey Protein, Peanut Butter, and Greek yoghurt, these little frozen cups can be kept in your freezer and demolished at a moment's notice. 
Vegan Mug Cakes
We want to live in a world where cakes take seconds to bakes and still meet our macros. Oh wait, we do. These mug cake recipes use either Soy Protein Isolate or Vegan Protein Blend and are so easy, you could make them up on your coffee break. 
Evening Treats 
Why wait until after a workout to enjoy some tasty protein recipes? We think you can make some pretty indulgent desserts with our protein too.  
High-Protein Sharing Cookie Dough 
There are not many desserts that beat a warm, gooey cookie dough. This one uses Impact Whey Protein, plus Sugar-Free Syrup to make it a delicious dessert that'll also keep you on track for your goals. 
Vegan Protein Blondies 
Made from a mix of Vegan Protein Blend and chickpeas, these blondies are packed with protein and fibre to finish of your day the right way. 
Peanut Cookie Dough Bites 
Combine Impact Whey Protein with Powdered Peanut Butter for these tasty little bites. Dip them in melted chocolate for the ultimate indulgent moment.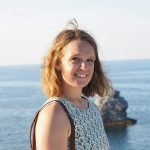 Evangeline has taken part in competitive sports since a young age. As a qualified RYA Dinghy Instructor, she understands the importance of proper nutrition for fuelling extreme and endurance sports, especially due to her experience in Team GBR Squads and captaining and coaching her University first team.
In her spare time, Evangeline loves running – especially marathons. On the weekends, you'll find her taking on water sports or hiking up a hill. Her favourite evenings are spent taking on a HIIT session or squats in the gym before digging into some spicy food and a ton of vegetables – yum!
Find out more about Evie's experience here.