There aren't many desserts that can beat warm cookie dough.
---
Get your spoons at the ready for this incredible high-protein sweet treat — our simple sharing cookie dough is the perfect pud to dig into when you need something a little bit special.
Made with just a handful of ingredients and a couple of scoops of our bestselling Impact Whey Protein — this indulgent-tasting dish actually packs in nearly 30g of protein per serving. Talk about a tasty way to support your gains…
Enjoy straight from the skillet pan to keep it warm, gooey, and delicious.
Serves 3
Ingredients
To serve: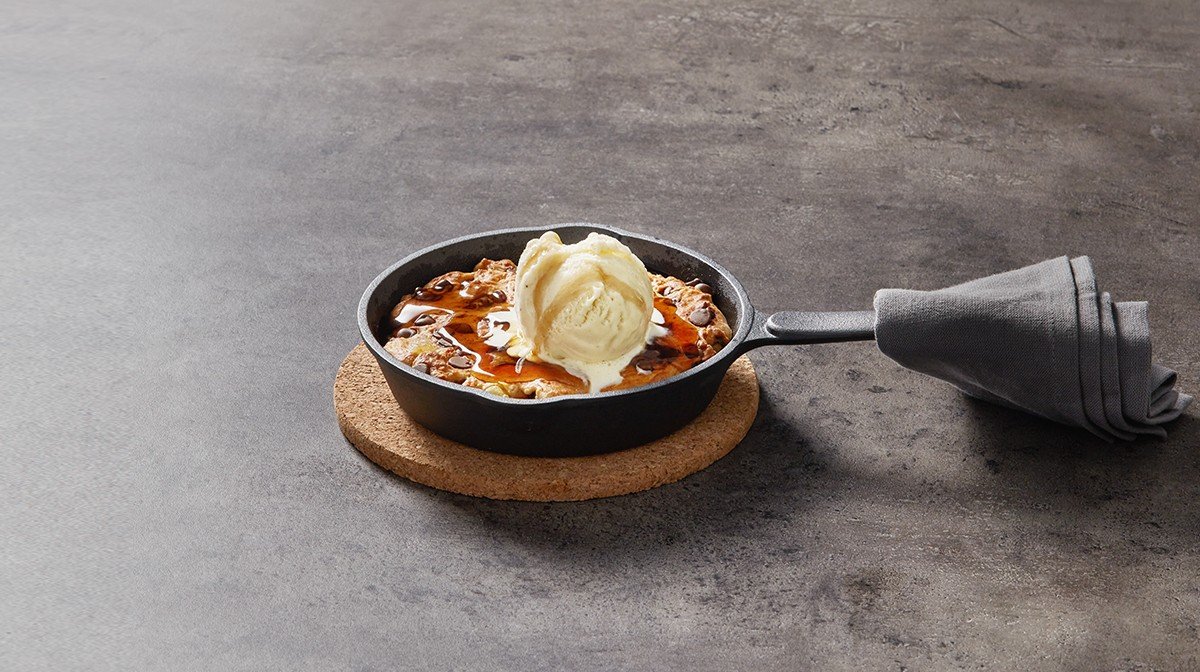 Method
1) First, preheat the oven to 180°C.
2) Add the almond flour, whey protein, apple sauce, coconut oil, and Sugar-Free Syrup to a large bowl and mix well to fully combine into a sticky dough.  Then add the chocolate chips and stir through.
3) Transfer the cookie dough into a skillet pan or small ovenproof dish and use the back of a spoon to flatten the mixture down into an even layer.
4) Bake for 15 minutes, until the top of the cookie has turned golden brown.
5) Serve with a dollop of ice cream and a generous squirt of Sugar-Free Syrup — then dig in!