Move over banana bread, it's time to take things to the next level.
---
Our kitchen king, Niall Kirkland, is here to help us break loose from the crowd by showing us this incredible new use for all those ripe bananas. Yeah, banana bread is good, but have you ever tried banana brownies?
These aren't just any old brownies either — they're peanut butter brownies. If that's not enough to get you excited, we don't know what is.
Made with wholemeal flavour and no refined sugar, these indulgent treats get all of their sweetness from natural sugars in the bananas and honey. Oh, and a few drops of our incredible calorie-free FlavDrops.
Scrap whatever you had planned for today, these deserve to be top of your to-do list.
Makes 16
Ingredients
2 ripe bananas
150g smooth peanut butter (plus 25g for topping)
100g honey
2-3 drops FlavDrops (Vanilla)
80g wholemeal flour
40g cacao powder
Pinch of salt
100ml milk (add milk until your mixture reaches desired consistency)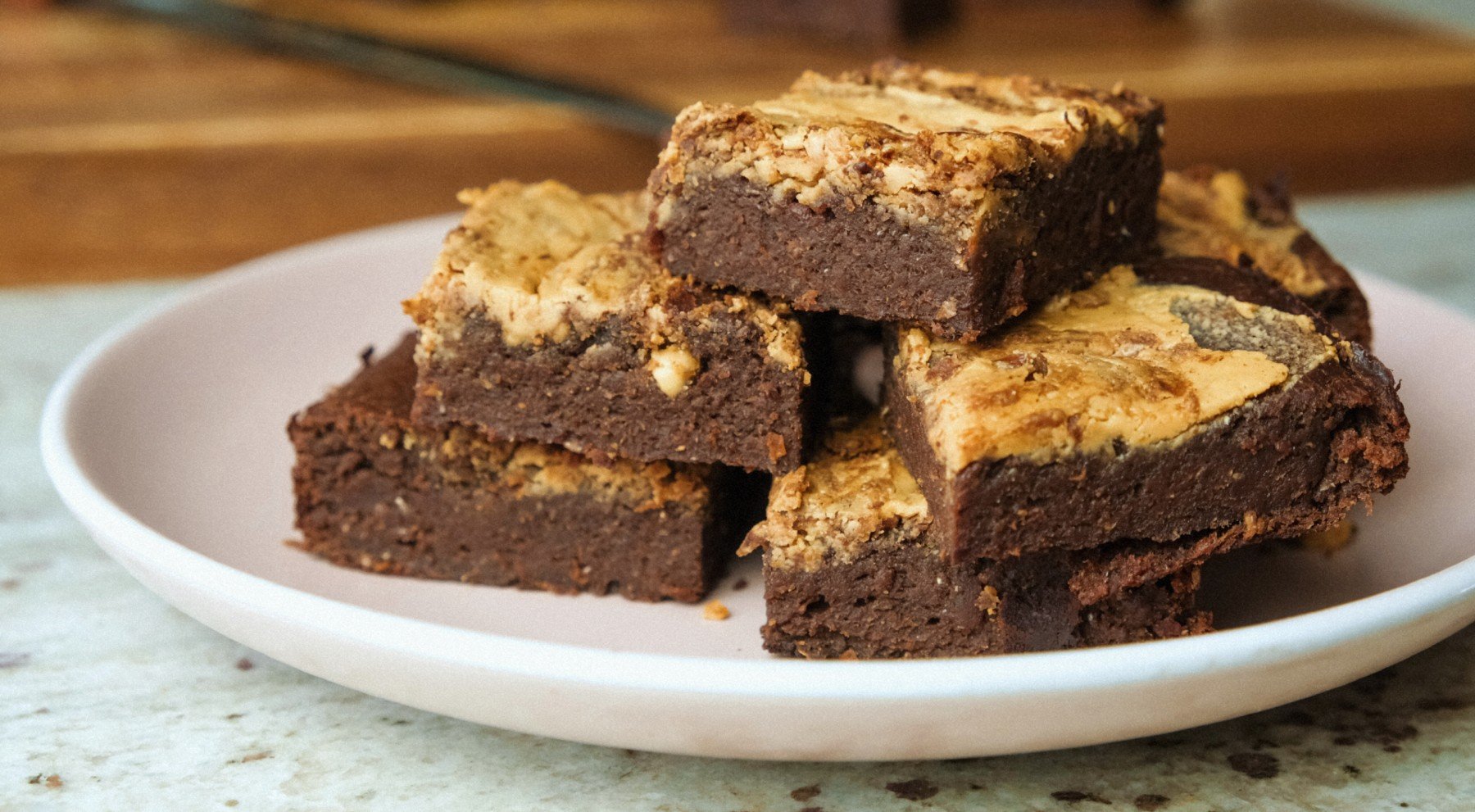 Method
Preheat your oven to 175°C/350°F.
Add the bananas to a mixing bowl and mash them using a fork.
Then, add the peanut butter, honey, and FlavDrops, and mix well until fully combined.
Next, add the wholemeal flour, cacao powder, salt, and mix again.
Now, mix your milk into the mixture. Keep adding milk until the mixture reaches the desired consistency — it should be smooth.
Transfer your mixture to a lined baking dish, you can either line it by brushing melted butter and then adding baking paper to the dish, or butter and then lightly dusting with cacao powder as Niall has done in this video.
Add 4 teaspoons of peanut butter to the top of the mixture and swirl using a knife.
Bake your brownies for 20 minutes. Once baked, remove from oven, leave to cool, and slice up into 16 brownies.
Enjoy!