Celebrating you. 8 million goals.
Darcy, a personal trainer from Liverpool, talks to us about her journey from an insecure and impressionable girl to a strong and influential woman.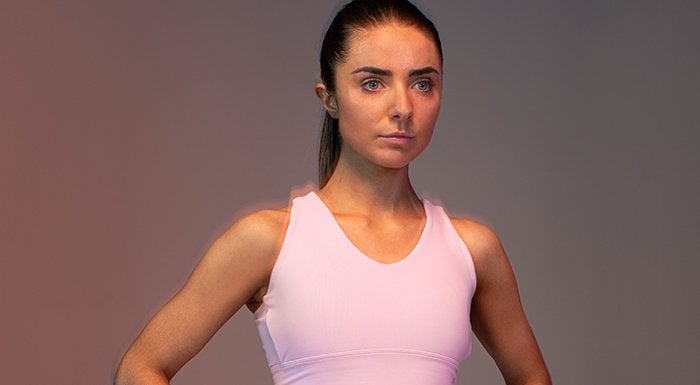 "I first got into fitness when I finished sixth form and I got a job in a couple of bars and pubs. I was out drinking all the time, really unhealthy and just felt really bad in myself, so I got a personal trainer.
Then, I got wrapped up in the whole university life and got quite obsessed with the gym.
There were times when I'd go 3-4 times a day, with minimal food, thinking that was the only way possible really.
I think because there's quite a lot of misleading information out there on the internet, as a young naïve girl who just wants to look like all these other girls. So, with that came a lot of issues to do with food. I was going from not eating for a long time to absolutely stuffing my face. I was feeling like I had no control over it.
It's not just you that it affects, it's the people around you when you're irritable and you're tired and hungry. I was horrendous. Now I look back I know I was starving and I was drained and I just wasn't me.
I think now people are so made up with how you're doing because they've seen you at your lowest and now they're seeing you at your best.
Everyone had always said to me that I could go into personal training, but I never really saw myself as doing it. I thought, "Not me, how could I?" but then I thought, "You know what? Yeah, let's give it a go.
The main reason I got into it was because I wanted to try and be a positive influence that I feel like girls need at the minute.
I wanted to be a figure that people could look to and be getting the right sort of information.
The things I used to believe — now I just look back and laugh and I think I wasted so much time. When I was wrapped up in that world, it was only me in there and it was so lonely. I felt like no one else understood, so now if I see any kind of little sign of that in my clients it gets locked down straight away.
With my clients now, all I want for them is to be living. If they come in and say to me "I've had a terrible weekend eating and I haven't trained" and I say "Well, did you enjoy yourself?" and they say "Yeah" and I say, "Well, there you go".
I'm trying to be a good influence and it's difficult because that stuff doesn't go away, it's still always there. I was really naïve and I'm so much stronger now, but it's a constant battle and I don't want anyone to go through that.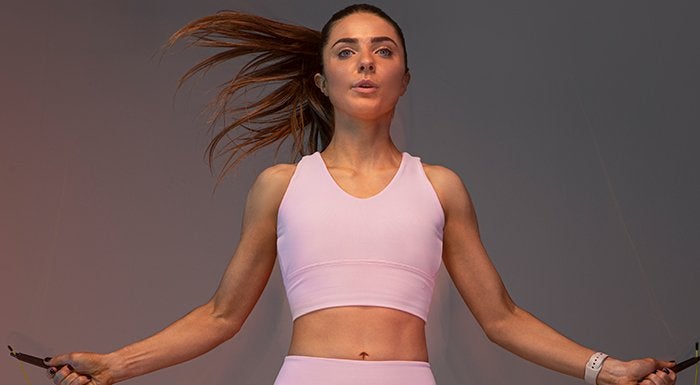 One day I was really down and I remember going round to my mum's and saying "I think I need to go to the doctor over this" and I went and their first response was to give me some tablets — that's it. They told me to take them and said, "In a couple of months you'll be fine, it'll be out of your head."
I remember going to see my mum — she's such a strong woman, she's incredible — and she said to me "Do you want this to be your life? You're going to have to do something about it." She'd send me daily messages saying that I could do this.
After all this, I got attacked by a man. It really shook me up.
I thought, I can take this one of two ways. I can use this to make me stronger or I can play the victim and then he's won.
Plus, he'll probably go on with his life and do it to other girls. That's what I was most worried about because I'm a fit young girl and I could get away from him, but if that was someone else, they might not have been so lucky.
It was just after Christmas and I was going back to work. I was feeling a little bit unmotivated but it made me think that if I'd been feeling as unhappy as I'd felt, then I never would have forgiven myself.
Every day that you spend unhappy is a day wasted. I've built my own brand around that now. Some of my clients are now my best friends — it's nice to see them now on a journey of self-love.
Sometimes I go into work and think, "Wow, they're coming in for me!", so I'm really proud of what I've built and I'll never stop putting that out there, that will always be my message.
I've also lost 5 stone altogether over a good few years. I've had comments like "it's alright for you, you're naturally like that" but no, I work my arse off every day. If I eat rubbish, then I feel rubbish.
I'm not going to lie, of course it's partly for aesthetic reasons, just like everybody else — everybody likes to be told that they look good.
People come to me after seeing my transformation photos and say "I want that" and I have to tell them that it's taken me five years, it's not going to happen in two months. First off, identify why you're doing it and if that reason is because you want to be as skinny as the girls in magazines, then you're doing it for the wrong reason.
Find your "why" and then research. Don't just take the first thing you've read because there's so much stuff that's out there that's detrimental to people's health.
Also, listen to yourself. We're not all one body and what works for one person isn't going to work for another. Most importantly, make sure that you're doing it for yourself and no one else."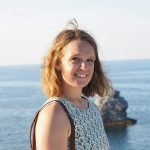 Evangeline has taken part in competitive sports since a young age. As a qualified RYA Dinghy Instructor, she understands the importance of proper nutrition for fuelling extreme and endurance sports, especially due to her experience in Team GBR Squads and captaining and coaching her University first team.
In her spare time, Evangeline loves running – especially marathons. On the weekends, you'll find her taking on water sports or hiking up a hill. Her favourite evenings are spent taking on a HIIT session or squats in the gym before digging into some spicy food and a ton of vegetables – yum!
Find out more about Evie's experience here.