Every year, the savoury pancake debate rages on — are they or are they not acceptable?
---
When it comes to pancakes, we're not fussy — stacked, stuffed, dipped, we've tried them all, so we jumped at the chance to try out a delicious savoury option to kick things off.
Ham & cheese is a classic combo that's heavenly in a toastie, simple as. Now, thanks to recipe queen @healthy_floflo, you can enjoy this delicious, oozing filling in your stack of protein pancakes. Not convinced? Give them a chance, we don't think you'll be disappointed.
Need to re-stock your cupboards for Pancake Day? Check out the Build Your Own Pancake Bundle.
Makes 4 pancakes
Ingredients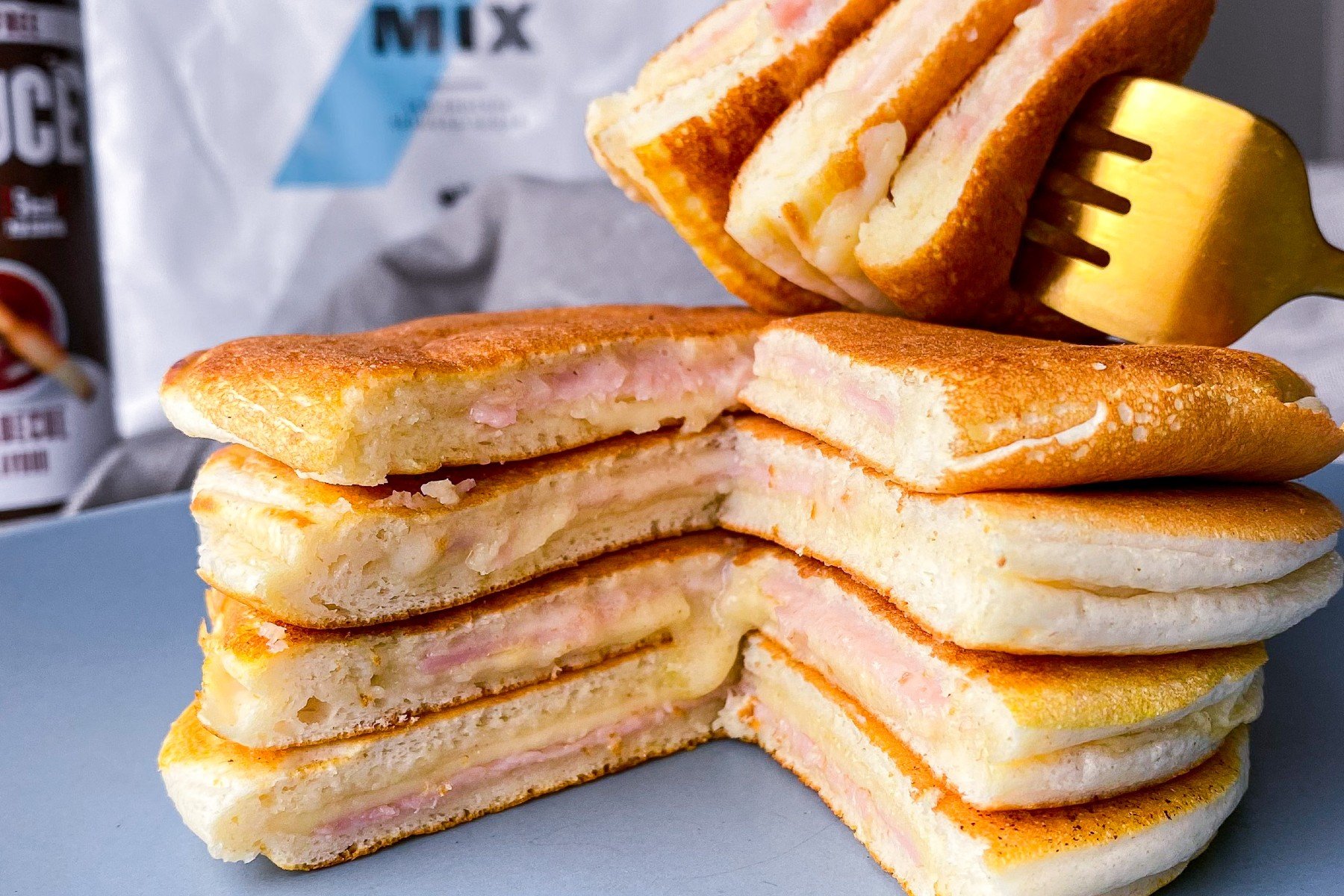 Method
In a bowl, add the Protein Pancake Mix and then gradually add the milk bit by bit until the batter leaves a trail.
Pour around 2 tablespoons of the batter into a hot pan, add the ham and cheese slices on top and then seal with another tablespoon of pancake mix. Cook for 1-2 minutes and then flip.
Repeat until you have a stack of delicious savoury pancakes! Serve with a squirt of our BBQ Sugar-Free Sauce to finish it off.
Nutritional info per pancake:
| | | | |
| --- | --- | --- | --- |
| Cals | Carbs | Protein | Fat |
| 372 | 11g | 60g | 9.2g |