Anyone who is dedicated to their sport or fitness will know that reaching your goals can be as much of a psychological challenge at it is a physical one — sometimes even more so.
We're celebrating those you who face adversity every day to stay forever fit. Because life-long dedication to tackle physical challenges day in, day out takes incredible strength and determination.
To inspire you to keep going, we spoke to one woman who embodies this strength — both inside and out. This is functional fitness competitor, Emelye Dwyer's story.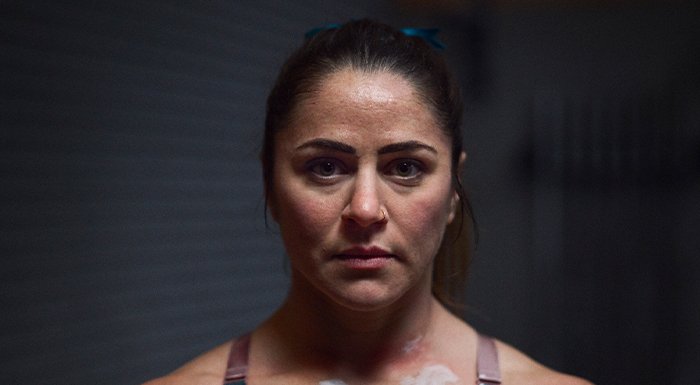 Emelye actually started her fitness journey as an actress and dancer. However, she took a brave step away from it all when she realised a career in acting wasn't for her.
"You walk into a room of a few guys sat behind a table and someone at a piano. Three of them think you're fantastic and the others think you're crap, so I found that really tough."
At a time in her life when she was feeling a little lost, Emelye found that functional fitness gave her the clarity she needed.
"What I love about functional fitness is that it's completely objective. You're either the fastest, the fittest, the strongest, or you're not. So, I love that clarity on where my training's going. It's really measureable, so I can see every day, week, or month the progress that I'm making."
"I remember just thinking this is the coolest thing I've done in my entire life"
From her first class, Emelye knew she'd found her passion and has since competed in the Games, as well as training up other budding athletes.
"I remember just thinking this is the coolest thing I've done in my entire life. There were barbells flying around, people throwing around ropes, burpees — it was just such a great atmosphere and it was that moment that I was absolutely hooked."
Being a part of a fitness community can have a hugely positive impact on your motivation and experience of the sport. This is something that Emelye found too.
"I just felt immediately included in this secret club of people who suffer together and then go and celebrate it and then go about their daily lives."
Emelye's new-found love for functional fitness soon led to her wanting to compete, so just four months after her first session, she signed up for an in-house comp, where she ended up coming second.
"It was then I thought that with a bit of hard work,  I could clean up everything and I got myself a coach on the side to do that."
She realised that her success was directly correlated with how hard she worked — something that made her want to train even harder.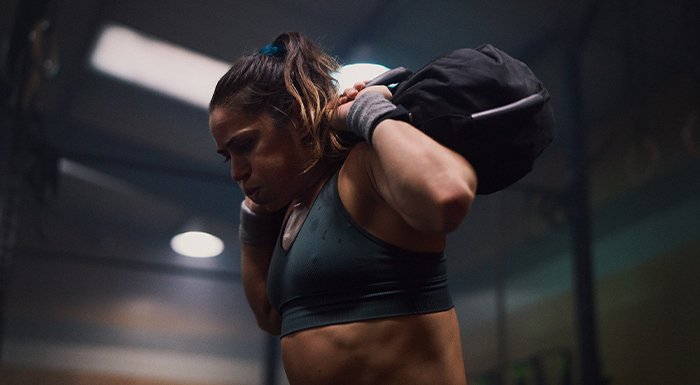 "I found myself really pushing in class and wanting to be at the top of the whiteboard."
The fact that she could measure her progress also had a big impact on her motivation to train.
"I knew that no matter what, my absolute best would be good enough. You get out exactly what you put in."
Emelye doesn't just put her positive and proactive attitude down to luck though, for the past year she's been working with a mind-set coach, Emma Hackett from Limitless Coaching.
"It's completely changed my views on how I approach my athletic performance, how I assess my athletic performance, and I how I go into a competition."
"I'm autistic and these are the things I need to help me cope and these are my superpowers."
With this guidance, she's been able to view her autism not as something to hold her back, but as a unique advantage that empowers her.
"She's helped me to develop skills in line with autistic tendencies that benefit me. So, not to use it as a label and be like "Oh, I can't do it I'm autistic, come to my pity party." But be more like "I'm autistic and these are the things I need to help me cope and these are my superpowers.""
"There's a great article by Forbes that talks about ADHD in athletes and that it actually gives people the competitive edge where they can just block out everything else and just completely dial in and focus on the task at hand which is pretty cool."
Emelye also has practical things she does to keep her on track every single day.
"So, at the end of every workout I have to write down what went wrong, what didn't go so well, and what would I do differently next time. I write that out on the board, I take a picture of it, and then I put it to bed."
As well as what she feeds her mind, Emelye is passionate about what she puts into her body and has been plant-based for a number of years.
"Having a plant-based diet has really cleaned my skin up and I also feel like I've got loads of energy. It also allows me to fill my diet with loads of different coloured vegetables and nuts and seeds and all the good things that grow in the earth."
"If you put rubbish into your body, then you're going to be regenerating yourself out of rubbish, but if you put in the right stuff — healthy, delicious food that's been grown through all the sunshine and good water, then that's what your body is going to thrive on. You are what you eat, you are what you supplement with, and you are what you repeatedly do."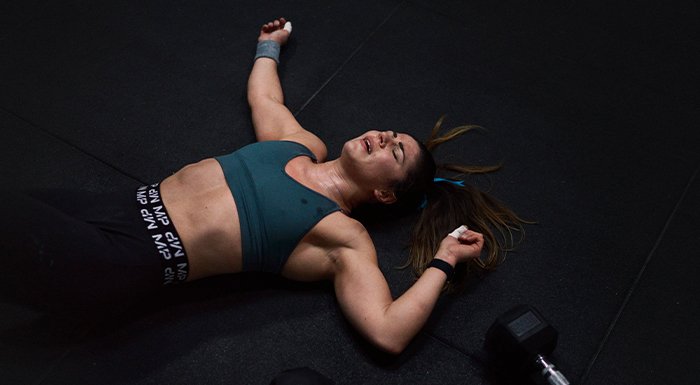 "You never have a bad workout — you either have a freaking awesome workout, or you have a character development workout"
Emelye has come to rely on her routine to get as much as she can from each workout, as well as to keep her focused on her goals. She has strict rules on setting goals that work too.
"If you have a fitness goal, you need to make sure it's a smart goal — it's got to be measurable because if you don't measure where you are when you're going along with a goal, it's really hard to stay on track with it. You think "Am I really getting there? Am I making any progress?" So, set yourself little benchmarks and make sure you reward yourself."
She also knows better than to fret about the uncontrollable stuff that can affect performance.
"Sometimes setting goals against things that you can't control can be quite disempowering. For example, if my goal was to go to a competition and beat everybody, then there's uncontrollable things in there because there might be someone else who walks into that competition who is insanely good."
"But if I go in with a goal of going to the competition and performing to the very best of my ability and cash out on all the hard work that I've been putting into my training, then I've reached my goal — and if alongside that something else happens, then I'm quid's in really."
Emelye Dwyer is Forever Fit
This is a woman who knows that the true power behind your performance comes from within and that hard work rewards you in all sorts of ways. Her mental awareness has shown her that there's so much more to fitness and competitions than just winning — there's a lot of important lessons to learn too.
"Being forever fit means being able to throw my nieces and nephews around any time of the day. It's being able to have the energy to race them up a hill time and time again. It means that I can get in front of the queues on the giant escalators on the underground and run up the stairs to the top and still be able to walk out the doors without being too out of breath. Being forever fit to me means being healthy inside and out — not focusing on what's skin deep, but for every single cell in my body."