Vegan athletes know that plant foods are powerful sources of nutrition and energy, but can they be high enough in protein to add bulk? Of course - you just have to plan ahead and know how to structure your meals.
Vegan diets are much more exciting than just eating salads – in fact, vegan food can be incredibly flavourful as well as nutritious. So, we've got a vegan meal plan that is both tasty and suitable for adding some muscle on. High calorie and high protein foods to consider adding to your diet, as well as a meal plan for a full week of vegan meals.
In this article: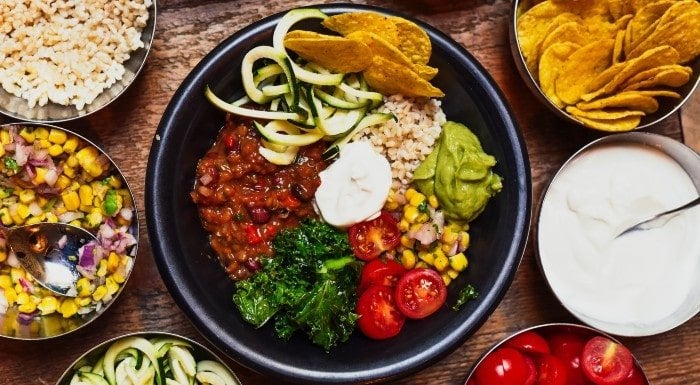 Can You Bulk on a Vegan Diet?
When it comes to adding bulk, there are three key factors: an exercise routine that challenges your muscles enough to grow, adequate calories to support the exercise, and adequate protein to make your muscles grow and recover.
Once you have your workout routine down, make sure your foods provide enough calories to add bulk (about 400-600 more than you burn per day). You can use our calculator to check out our estimates.
Which Vegan Foods are Good for Bulking?
When bulking, we want to choose plant-based foods that are high in calories and those high in protein. As you'll see below, many of them are great sources of both.
Protein Powders: there are many great options for protein powders. Soy protein is one of the original vegan options, but now there are pea protein, brown rice protein, and blends of these sources. Because plant-based proteins contain different levels of different amino acids, blends can be useful to combine several sources.
Nuts: nuts are a nutritional powerhouse - they are high in protein, fat, and calories, as well as micronutrients. Nuts can come raw or roasted, but check if extra oils are added - it is best to choose those without added oils or added salt.
Whole grains: whole grains, like brown rice, quinoa, farro, and others, are less processed than typical grain products, which often leaves them higher in protein and nutrition than their refined counterparts.
Legumes: beans, peas, and lentils are key for a well-rounded plant-based diet. Entire cultures have survived on beans and rice for years - a combination that provides all of the necessary amino acids. Beans, peas, and lentils can be shelf stable, easy to prepare, and very cost-effective sources of protein.
Foods high in fat: because fat contains 9 calories per gram (versus 4 calories per gram in protein and carbs), high fat foods are often high in calories as well. Choosing heart healthy fats are key - the idea is to add calories and make sure you stay in a calorie surplus for successful bulking. High fat foods like avocado, olive oil, coconut, nuts, nut butters and seeds are great for snacking and adding to meals.
Dried fruits: While fresh fruit is delicious and should be plentiful in a vegan diet, dried fruits contain the same number of calories in a smaller, easy to take on-the-go package. Add some dried fruits to your oatmeal, snacks, or salads for an extra calorie boost.
Meat alternatives: While tofu is super versatile - from extra firm tofu for sauteing and frying to silken tofu for smoothies and ramen bowls - there are many other high protein meat alternatives on the market. Plant based burgers and breakfast sausage are easy to find, and seitan (made from wheat) and tempeh (made from fermented soy beans) are used in a variety of vegan recipes.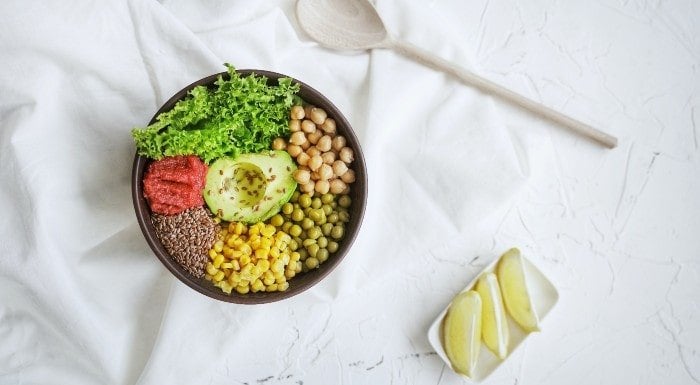 Vegan Bulking Meal Plan
Exact serving sizes and quantities will vary based on your calorie needs. Use our calculator for guidance.
Day 1
Breakfast
Soy Protein Shake with frozen banana and spinach
Understand to full benefits of soy protein with this article:
Morning Snack
Trail mix (dried fruit, nuts)
Lunch
Spinach salad with grilled tempeh, tomato, roasted red peppers, and avocado
Afternoon Snack
Guacamole and tortilla chips
Dinner
Veggie burger on potato bun, roasted cauliflower and sweet potato wedges
Don't fancy a meat alternative? Try out our BBQ beetroot burger.
Day 2
Breakfast
Granola with maple syrup and high protein vegan yogurt
Morning Snack
Chia seed pudding
Try out some of our chia pudding recipes below.
Lunch
Roasted veggie wraps with hummus
Afternoon Snack
Apple with peanut butter
Dinner
Roasted spaghetti squash with soy chorizo and tomato sauce
Day 3
Breakfast
Tofu scrambled with vegetables and nutritional yeast
Morning Snack
Vegan Blend Protein Shake
For some shake inspo, try swapping out any whey protein for soy in these recipes:
Lunch
Spicy Seitan wings with side salad and corn bread
Afternoon Snack
Edamame sauteed in olive oil with a pinch of salt
Dinner
Quinoa bowl with roasted veggies and tahini
Day 4
Breakfast
Avocado toast with tomato slices, lemon zest, and olive oil
Morning Snack
Mixed berries and vegan yogurt
Lunch
Lentil vegetable soup with massaged kale salad
Afternoon Snack
Crackers, cucumbers, and hummus
Dinner
Veggie stir fry with edamame and sauteed noodles
Day 5
Breakfast
Toast with peanut butter and banana
Morning Snack
Vegan yogurt with almond butter and berries
Lunch
Veggie burger on a salad with vinaigrette dressing
Try out our BBQ beetroot burger.
Afternoon Snack
Popcorn with nutritional yeast
Dinner
Gnocchi with sauteed mushrooms and spinach
Day 6
Smoothie with vegan yogurt, soy milk, frozen fruit, and chia seeds
Morning Snack
Whole grain tortilla roll up with almond butter and granola
Lunch
Soy chorizo stuffed sweet potato with tahini
Afternoon Snack
Pea Protein Shake
Dinner
Spicy roasted tofu, eggplant, and cashews with brown rice
Day 7
Breakfast
Porridge with soy protein powder, peanut butter, and banana
Try out some of these recipes, and make them vegan by swapping out any whey protein for soy.
Morning Snack
½ avocado and an orange
Lunch
Mashed chickpea salad (vegan mayo, chives, and lemon juice) on whole grain bread and side salad
Afternoon Snack
Carrots and hummus
Dinner
Black bean quesadillas with avocado, salsa, and rice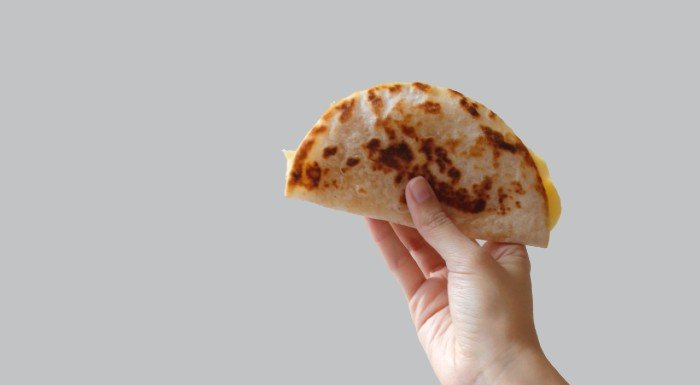 How Can Vegans Bulk?
1. Eat enough protein
When adding bulk, you want to aim for between 0.8-1g of protein per lb or 1.8-2.2 g per kg of body weight.1 Protein should make up at least 30% of your daily calories.
2. Track your calories
While it seems tedious and time consuming, tracking your calories is one way to make sure you're hitting the necessary goals to add bulk. Staying between 400-600 extra calories per day ensures the fuel your muscles need to grow.
3. Monitor your weight weekly
While before and after photos are awesome, it's best to monitor your weight once a week under the same conditions - i.e., first thing in the morning or right before bed for consistency. Adding 1-2 pounds per week is a reasonable goal that won't compromise your health.
4. Stay Hydrated
Eating more calories and protein makes your body do more work digesting and absorbing those nutrients; enough water and staying hydrated will allow your body to work efficiently. The more you sweat during your workouts, the more water you'll need to drink - in addition to your regular 8 glasses per day.
5. Don't Neglect Fats
Many plant-based foods are packed full of nutrition, but fat sources are not as plentiful as in animal-based proteins. Make sure you're finding ways to incorporate healthy fats (like olive oil, avocado, nuts, and seeds) to hit your calorie goals.
Take Home Message
Eating a vegan diet does not mean you can't add mass and muscle. Vegan foods are nutritious and can be packed with the protein and calories you need to be successful with your bodybuilding goals. Planning ahead and keeping track of your nutrients are two keys to success. So get cooking!
Enjoyed this article?
READ THESE NEXT:
Our articles should be used for informational and educational purposes only and are not intended to be taken as medical advice. If you're concerned, consult a health professional before taking dietary supplements or introducing any major changes to your diet.
1.Phillips, S. M., & Van Loon, L. J. (2011). Dietary protein for athletes: from requirements to optimum adaptation. Journal of sports sciences, 29 Suppl 1, S29–S38.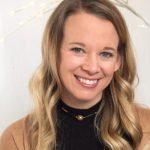 Claire is a Registered Dietitian through the Academy of Nutrition and Dietetics and a board-certified Health and Wellness Coach through the International Consortium for Health and Wellness Coaching. She has a Bachelor of Science in Biology and a Master's degree in Clinical Dietetics and Nutrition from the University of Pittsburgh.
Talking and writing about food and fitness is at the heart of Claire's ethos as she loves to use her experience to help others meet their health and wellness goals.
Claire is also a certified indoor cycling instructor and loves the mental and physical boost she gets from regular runs and yoga classes. When she's not keeping fit herself, she's cheering on her hometown's sports teams in Pittsburgh, or cooking for her family in the kitchen.
Find out more about Claire's experience here.