Getting your protein right is essential for good health, exercise recovery and muscle building and maintenance. Whether you are trying to increase your muscle mass, lose body fat or tone up, making sure you get enough protein on board is key to achieving your fitness goals.
The recommended daily protein intake for those looking to build muscle mass is approximately 1.7g/kg/d.
If you're not quite sure how much protein suits your body and your goals, head over to our macro-calculator to find out.
Hitting your protein targets through your meals alone can be difficult and sometimes feel way too filling. Protein shakes are a quick and easy way to boost your protein levels if you struggle to meet your protein needs through your meals alone.
To make sure your shakes don't get boring, we've come up with some suggestions on how to be creative with your protein powder and help keep your daily diet interesting.
High-Protein Breakfast Protein Smoothies
Breakfast is a really important time of the day to eat protein. In order to maintain or build muscle, protein must be eaten at regular intervals (every 3-4 hours during the day) and after a good night's sleep, it's likely that it's been a long time since your evening meal or snack.
A high protein breakfast (approximately 20g+ of protein) will optimize your body's muscle protein synthesis rate (the process in which your body builds and maintains muscle). Mornings can often be a rush and if you don't really feel like eating salmon and eggs first thing, a smoothie can be an easy, refreshing way to start your day. 
Ingredients
Protein: 29g

Ingredients
2 Scoops Impact Whey Protein – Chocolate Smooth flavour
6g Organic Cacao Nibs

½ Medium Banana

250ml Almond Milk

40g Avocado

250ml Cold Water – or ice if not using frozen ingredients.
Protein: 39g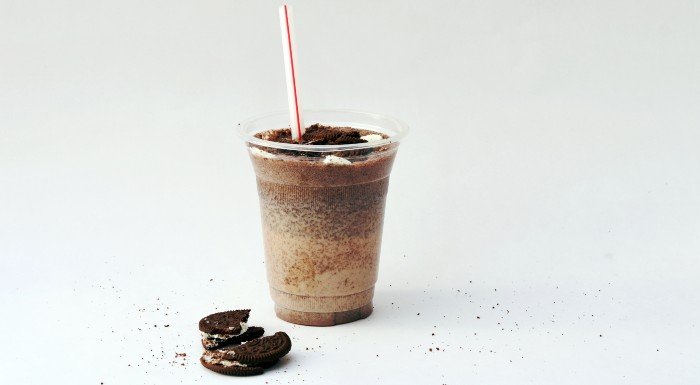 Ingredients
1 Scoop (25g) Matcha Whey Protein

2 Medium-Sized Fresh Peaches

½ Thumb Root Ginger (grated)

75ml Milk (of your choice)
Protein: 24g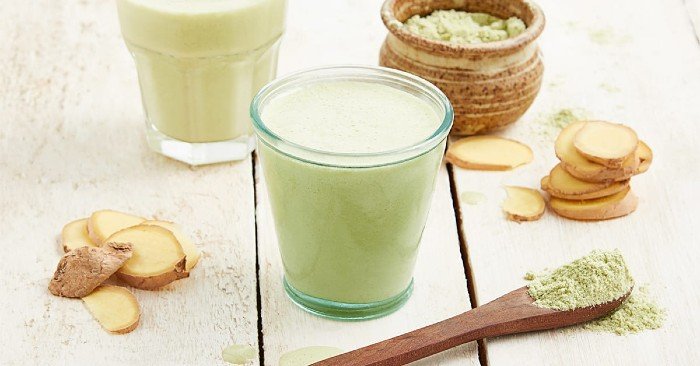 High-Protein Post-Workout Shakes
In order for your muscles to repair after a workout, it is important to get enough protein on board to allow them to start recovering. On a long term basis, evidence has shown that those supplementing with post workout protein may gain more muscle than those who don't. Although it's unclear whether this is just down to an increase in daily protein, a post-workout shake is an easy way to boost your daily protein intake and will help to repair damaged muscles and rehydrate you after your training session.
Ingredients
1 scoop (35g) Maltodextrin

5g L Leucine

1g HMB

1-2 scoops (30-60g) Whey Protein

1 ripe Banana

200ml skimmed milk or water
Protein: 36g (1 scoop of whey) – 57g (2 scoops)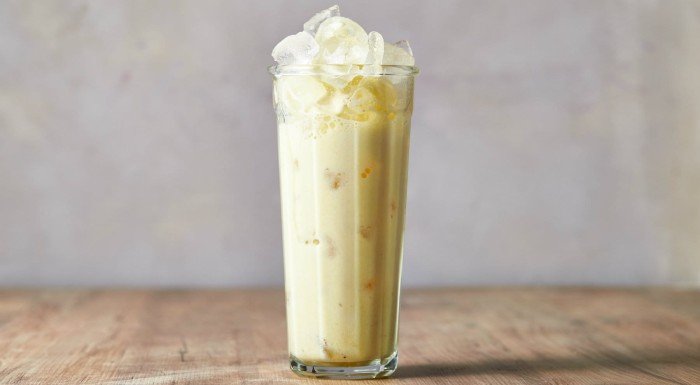 Ingredients
100g frozen raspberries

250ml skimmed milk

2 tbsp. quark or Greek yogurt

1/2 banana

1 scoop Raspberry Impact Whey Protein
Protein: 33g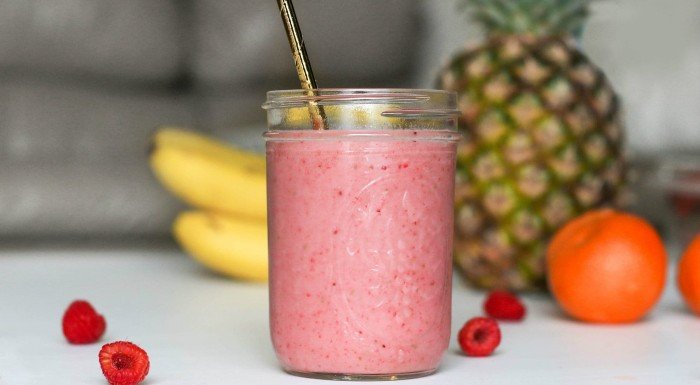 Ingredients
1 scoop The Whey (Strawberry Milkshake Flavour)

Handful fresh mint leaves

4 tbsp. Greek yoghurt

100ml milk

Handful frozen berries
Protein: 34g
Fruity High Protein Shakes & Smoothies
As well as providing a taste boost with some sweetness, adding fruit to your smoothie will increase the nutritional benefit by adding micronutrients and fibre that play an essential role in keeping us healthy. 
Certain micronutrients have also been shown to reduce the amount of muscle damage experienced after a training session. Vitamin C, found in kiwi fruit and strawberries is a great example of this.
Ingredients
150g frozen berries

2 kiwis (sliced)

200ml milk of choice

1 scoop Impact Whey Protein (Vanilla)

3g

Creatine Monohydrate

powder

Handful fresh mint
Protein: 28g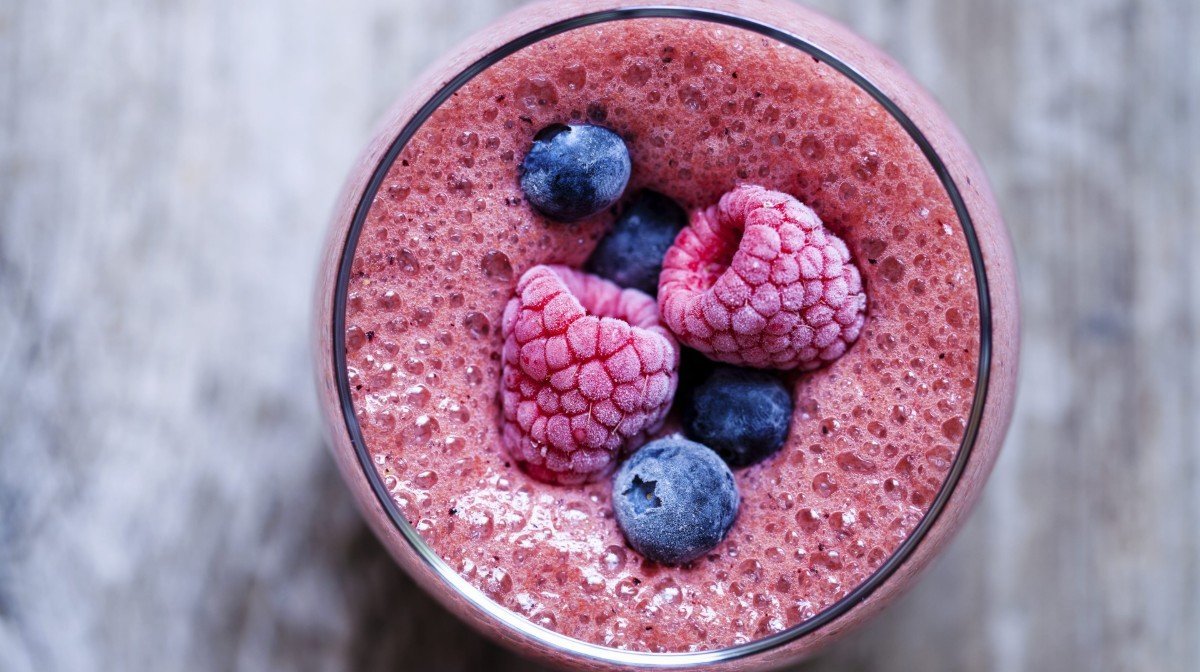 Ingredients
2 kiwi fruit (peeled)

½ pint apple juice or water

5 large strawberries

1 scoop Impact Whey Protein

½ tablespoon Manuka Honey

1 cup of ice cubes

½ a squeeze of lime juice
Protein: 21g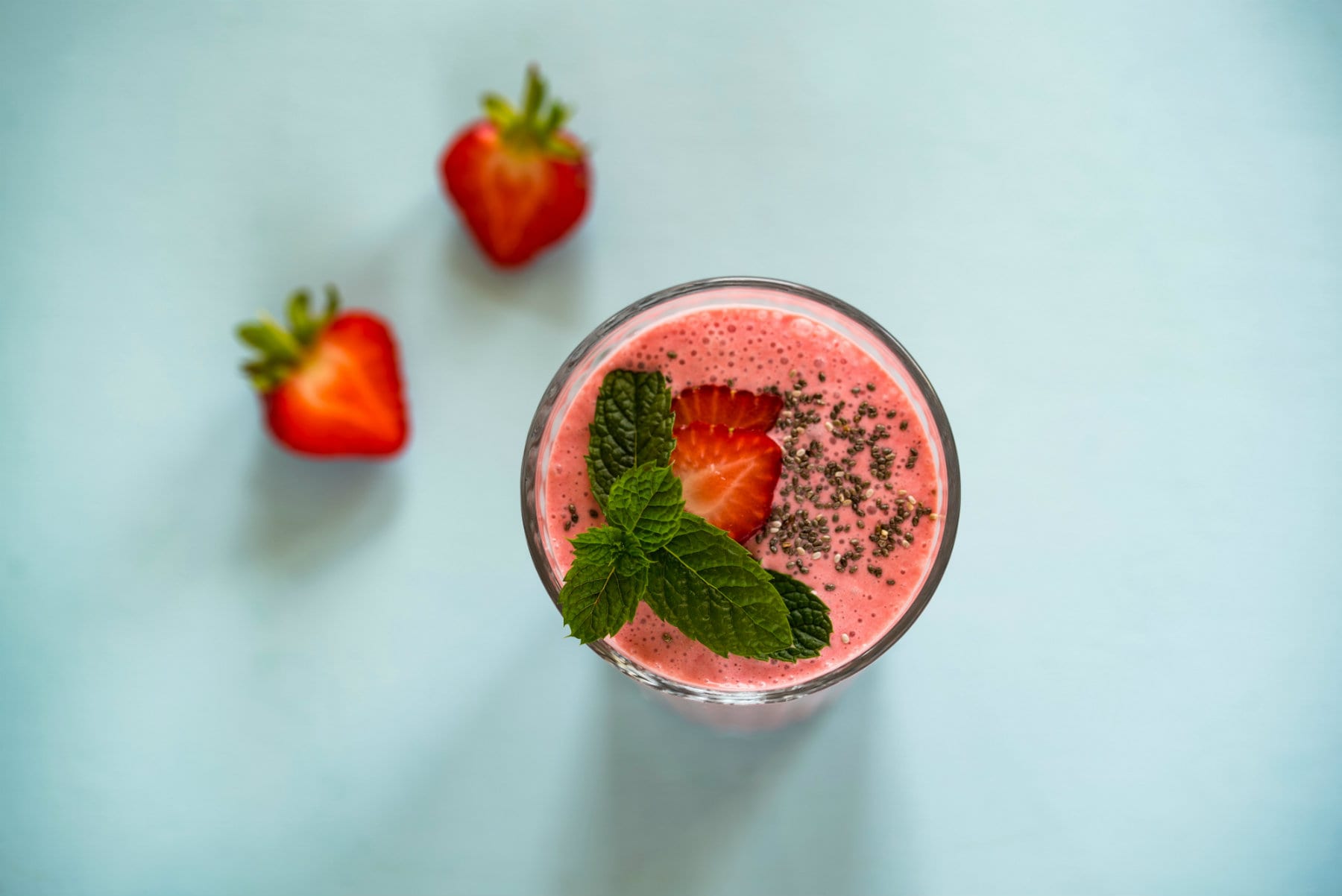 Ingredients
Protein: 20g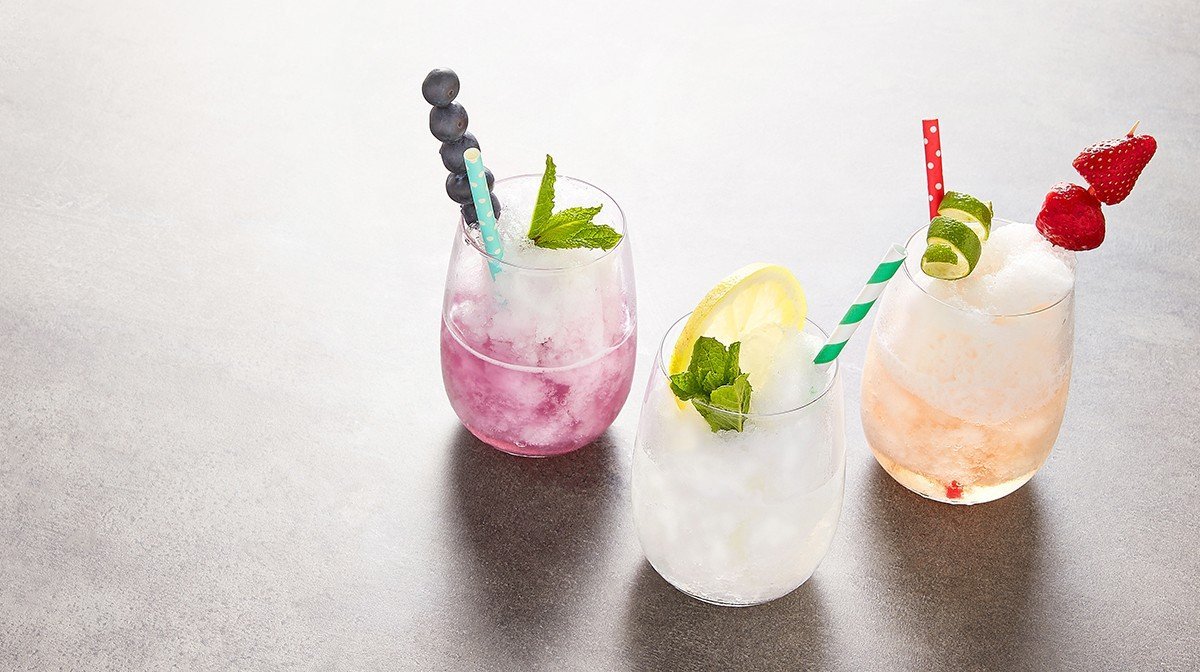 Vegan High Protein Shakes
The health benefits of switching to an entirely vegan diet have been heavily debated. Although plant sources contain a range of highly beneficial micronutrients and fibre, completely cutting out meat may mean you could be missing out on important nutrients such as B12 and iron. 
However, including more vegan protein sources will make your diet more environmentally sustainable. The production of plant based protein sources such as oats, wheat and potato results in considerably less greenhouse gas emission than the production of beef and pork. Therefore, switching an animal based protein source for a vegan smoothie can be a way for you to keep your protein intake high whilst doing your bit to look after the environment.  
Ingredients
Protein: 28g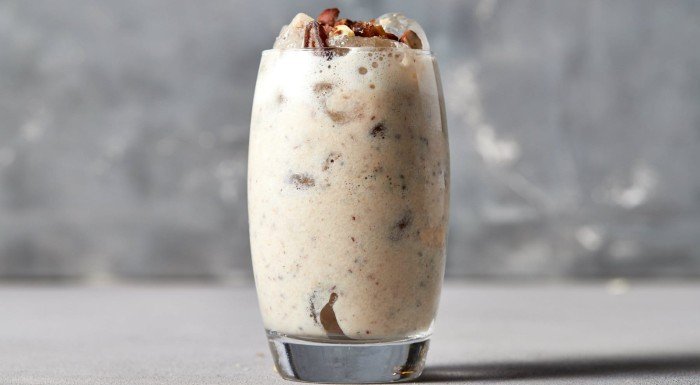 Ingredients
1 scoop Vegan Protein Blend (Coffee and Walnut flavour)

250ml almond milk

½ banana

Handful ice

Toppings of choice
Protein: 25g

Ingredients
1 scoop (25g) Vegan Protein Blend, Chocolate

250ml almond milk

50g blueberries

1 banana

Handful of spinach or kale
Protein: 26g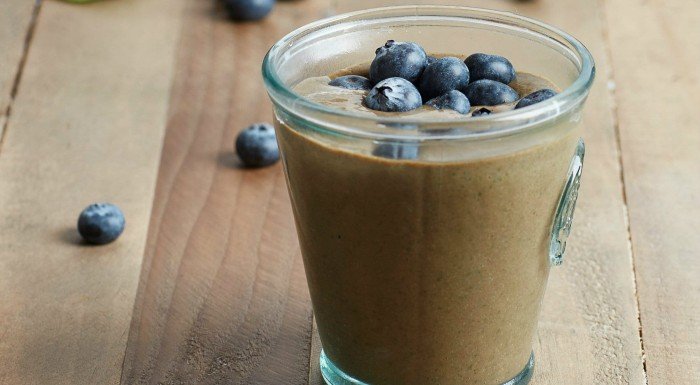 Our tips for making a high-protein shake
Use protein powders
Protein powder is a quick, cost effective way to help you get enough high quality protein at regular intervals. You don't have to cook anything and it makes your food prep easy; all you need is a scoop and a shaker handy. 
Swap out water for milk
Swapping milk for water can boost the protein content with half a pint of milk containing approximately 10g of protein. Milk contains both whey and casein and there is evidence to show that a combination of both whey and casein can have the best effect on building muscle.
Use natural ingredients for added flavour and protein
Using additional natural ingredients can help add to the nutritional benefit of your smoothie. For example, adding chia seeds is a great way to boost the protein and fibre content as well as providing an extra dose of calcium and other important vitamins and minerals such as zinc, magnesium and iron. Including fat sources such as coconut oil and peanut butter can also add a big hit of flavour and boost the calorie content.
Invest in a blender or food processor
A good blender or food processor makes mixing your ingredients really easy and will improve the consistency of your smoothie. Easy to operate and clean, a blender can be a great investment for improving the quality and convenience of your food prep. 
Take Home Message
Reaching your daily protein target doesn't have to be as boring as shaking up your protein powder with water. There are so many ways to make your protein shake so much more interesting and tasty so that you enjoy hitting your protein targets rather than it being a chore.