Tired of the same old oats? Try these delicious high-protein chia puddings instead.
---
Chia seeds are an incredible ingredient to get into your diet as they're full of protein, amino acids, healthy fats, and fibre. They're also rich in a whole host of vitamins and minerals, including calcium, zinc and iron… that bowl of porridge is looking real basic all of sudden, right?
Find out the full benefits of chia seeds right here.  
Kitchen king, Niall Kirkland, is here to show us just how simple it is to make a chia pudding in three deliciously indulgent flavours. We think the hardest part is picking which one to try first…
Each serves 1
Ingredients
Peanut Butter Banana Bread:
Toppings:
½ banana (sliced)
2 tbsp. chopped walnuts
Blueberry Cheesecake:
Toppings:
Handful of blueberries
1 digestive biscuit
Double Chocolate:
Toppings:
4 squares of dark chocolate
Pinch almond flakes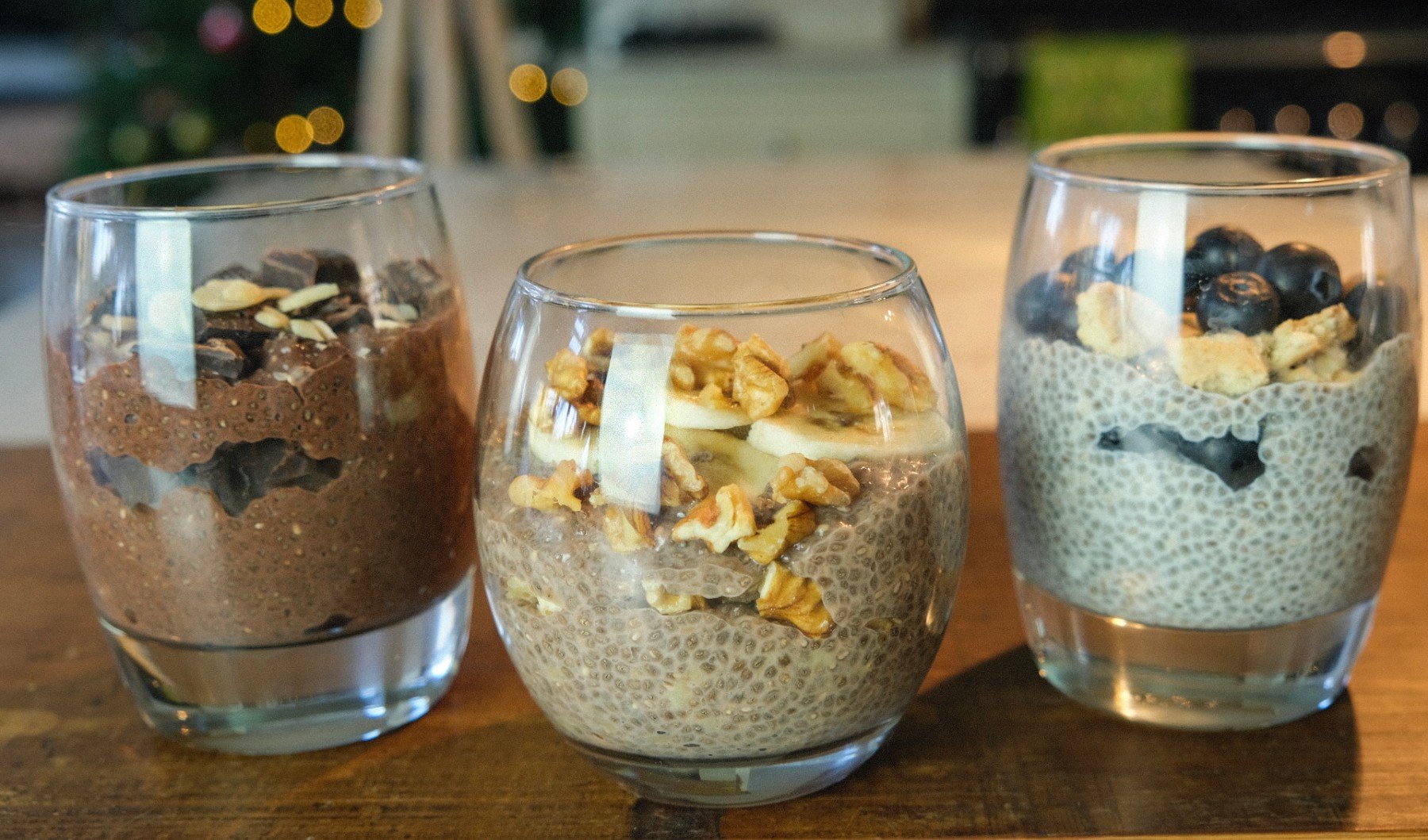 Method
In a bowl, mix together all ingredients for the chia pudding base (excluding toppings) and chill for at least 2 hours. During this time your chia seeds will soak up the milk and protein, resulting in a jelly-like texture and consistency.
Now in a glass or small kilner jar, build your chia puddings. First, add your chia pudding base, followed by half of the toppings, then another layer of chia pudding and then the rest of the toppings. Enjoy!