Start your day strong with these simple protein porridge recipes.
---
When it's dark and cold in the morning a nice hot bowl of porridge is just what you need to get you going — and keep you full until lunch.
If you find yourself struggling to get excited about breakfast after having the same thing day after day, it's probably time to rethink your topping game. Niall Kirkland is on hand with 3 delicious ways to transform your protein oats into something well worth getting up for.
Each recipe serves 1 
Ingredients
For the porridge:
50g oats
125ml milk
Peanut Butter & Blueberry:
1 scoop Impact Whey Protein (Vanilla)
15g peanut butter
50g blueberries
1 tbsp. maple syrup
Chocolate Orange:
1 scoop Impact Whey Protein (Chocolate Orange)
15g Protein Spread (Chocolate Hazelnut)
1 tbsp. flaked almonds
1 tsp. chocolate chips
Banana & Almond Butter:
1 scoop Impact Whey Protein (Vanilla)
1/2 banana (sliced)
15g almond butter
1 tbsp. white chocolate chips
1 tsp. honey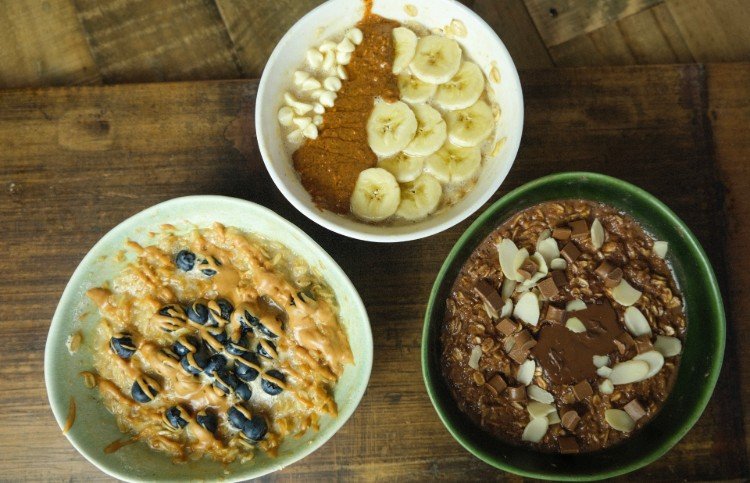 Method
Firstly, add the oats and milk to a bowl. Give them a stir and then microwave for 2 minutes.
When done, remove the oats from microwave and allow to cool for 30 seconds before adding your scoop of protein.
Next, add your desired toppings and enjoy!