Start your day strong with these simple protein porridge recipes.
When it's dark and cold in the morning a nice hot bowl of porridge is just what you need to get you going — and keep you full until lunch.
If you find yourself struggling to get excited about breakfast after having the same thing day after day, it's probably time to rethink your topping game. Niall Kirkland is on hand with 3 delicious ways to transform your protein oats into something well worth getting up for.
Each recipe serves 1 
https://youtu.be/-e2WGQ-eiNA
Ingredients
For the porridge:
50g oats
125ml milk
Peanut Butter & Blueberry:
1 scoop Impact Whey Protein (Vanilla)
15g peanut butter
50g blueberries
1 tbsp. maple syrup
Chocolate Orange:
1 scoop Impact Whey Protein (Chocolate Orange)
15g Protein Spread (Chocolate Hazelnut)
1 tbsp. flaked almonds
1 tsp. chocolate chips
Banana & Almond Butter:
1 scoop Impact Whey Protein (Vanilla)
1/2 banana (sliced)
15g almond butter
1 tbsp. white chocolate chips
1 tsp. honey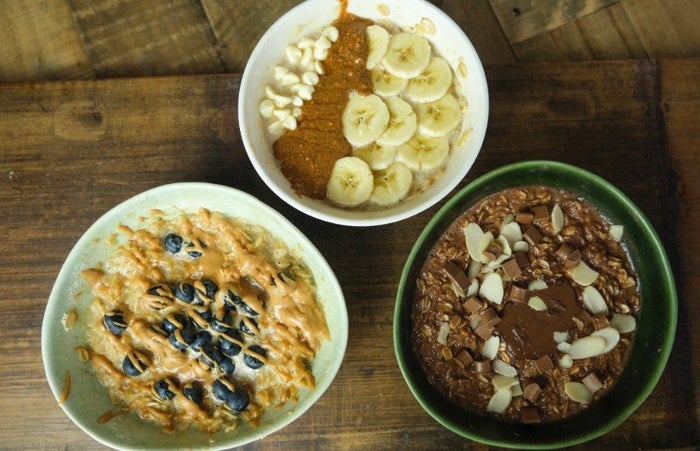 Method
Firstly, add the oats and milk to a bowl. Give them a stir and then microwave for 2 minutes.
When done, remove the oats from microwave and allow to cool for 30 seconds before adding your scoop of protein.
Next, add your desired toppings and enjoy!
Nutritional info:
Peanut Butter & Blueberry
Calories
445
Carbs
48g
Protein
30g
Fat
13g
Chocolate Orange
Calories
513
Carbs
44g
Protein
32g
Fat
21g
Banana & Almond Butter
Calories
534
Carbs
67g
Protein
29g
Fat
15g
Enjoyed these breakfast ideas? Check out these next: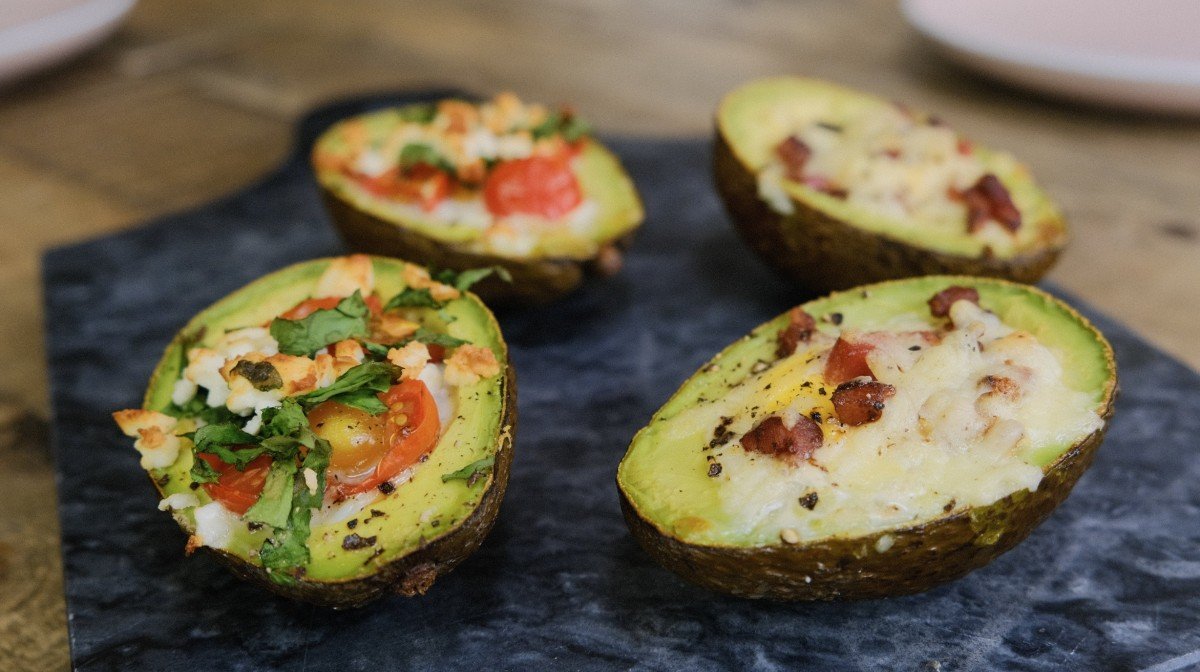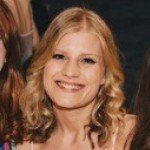 Lauren is an English Literature graduate originally from the South. She's always loved swimming, has discovered the power of weight training over the past few years, and has lots of room for improvement in her weekly hot yoga class.
On the weekends she's usually cooking or eating some kind of brunch, and she enjoys trying out new recipes with her housemates – especially since shaking off student habits, like mainly surviving off pasta. Above all, she's a firm believer in keeping a balance between the gym and gin.
Find out more about Lauren's experience here.