If your testing out veganism this World Vegan Month, you're probably in need of some recipes to replace your morning poached eggs.
And with breakfast being the most important meal of the day, we're on hand to help you get off to the best possible start with these delicious high-protein vegan breakfast ideas.
Covering plant-based shakes, bakes and oats, there's something for any occasion, whether you're a grab n' go kind of person, or all about a leisurely brunch.
Every single one of these recipes has been hand-picked for great nutritionals and even better taste, so you can be confident that you're giving your body the good stuff — and that you'll stay satisfied til lunch.
Plant-Based Shakes
1. High-Protein Vegan Breakfast Smoothie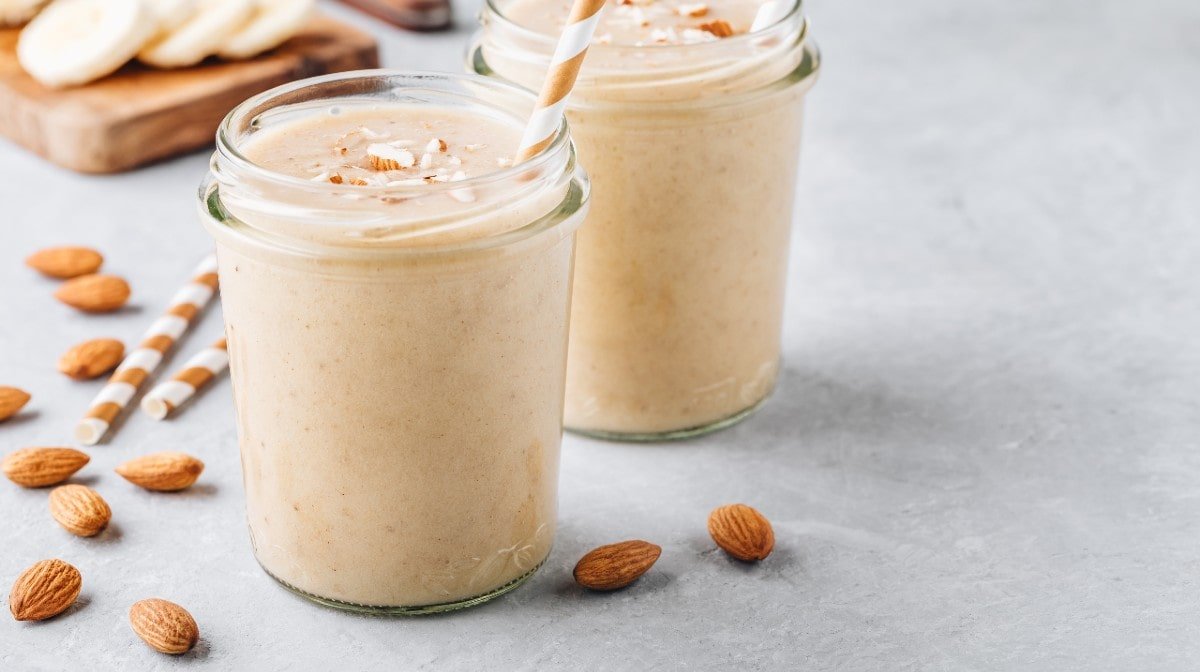 Brimming with plant-based goodness and not an ounce of dairy in sight, this high-protein vegan breakfast smoothie is the perfect make-ahead option for those mornings when you just can't deal.
Per serving: Calories — 342  Protein — 29g  Carbs — 57g  Fat — 11g
2. Chocolate Banana & Blueberry Vegan Smoothie
This super-simple smoothie is an ideal choice for a post-workout breakfast, as bananas are perfect for quickly replenishing energy and are rich in potassium, which can help to alleviate muscle soreness.
Per serving: Calories — 337  Protein — 25g  Carbs — 53g  Fat — 5g
3. Wellness Superfood Smoothie
The beauty of this high-protein vegan breakfast smoothie is that is comes with a hefty nutrient boost too. Made with our Protein Blend, its packed with vitamin C, folic acid, iron, and zinc — perfect for helping you hit your daily requirements of these essential nutrients right at the beginning of your day.
Per serving: Calories — 332  Protein — 18g  Carbs — 49g  Fat — 6g
Plant-Based Bakes
4. Vegan Banana Bread
There aren't many better ways to start a day than with a slab of delicious banana bread. This totally vegan friendly recipe is quick and easy, plus will keep so you're sorted for a couple of days.
Per serving: Calories — 242  Protein — 8g  Carbs — 32g  Fat — 10g
5. Chocolate Orange Vegan Protein Bars
Ever wondered how to make your own vegan protein bars? With our simple and delicious recipe you can stock up on these homemade treats — ideal for grabbing before your commute to work, or the school run.
Per serving: Calories — 249  Protein — 13g  Carbs — 28g  Fat — 14g
6. Plant-Based Pumpkin Protein Pancakes
What breakfast list would be complete without a pancake recipe? Spice up your daily protein intake by whipping up a stack of these delicious pumpkin pancakes.
Per serving: Calories — 386  Protein — 26g  Carbs — 44g  Fat — 11g
7. 15-Minute Cookie Dough Protein Bars
Knock up your own protein bars in 15 minutes with this quick, easy cookie dough vegan protein bar recipe. Simply blend and set!
Per serving: Calories — 164  Protein — 12g  Carbs — 12g  Fat — 7g
8. Vegan Protein Waffles
Looking for something a little fancier? Maybe you have guests to impress at a weekend brunch date... These 15-minute cinnamon roll waffles are super-simple and completely delicious.
Per serving: Calories — 179  Protein — 9g  Carbs — 18g  Fat — 8g
Plant-Based Oats
 9. Super Overnight Oats Recipe
Get ahead of the game with this quick and easy overnight oats recipe — it's great for prepping the night before, so you can just grab and go the morning after.
Per serving: Calories — 372  Protein — 10g  Carbs — 45g  Fat — 17g
10. Apple Pie Porridge
Try a twist on a dessert favourite — these creamy oats make for a delicious high-protein vegan breakfast that will warm you from the inside out.
Per serving: Calories — 332  Protein — 29g  Carbs — 41g  Fat — 6g
Take Home Message
It's important to get a high protein hit in the morning with it being a while since your last meal, and this goes for vegans too. Whilst many people might think its tough to get your protein in when you're both dairy and meat free, we think it can be just as easy and tastier than ever, especially when you've got recipes like these on hand.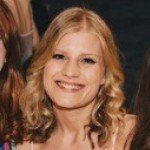 Lauren is an English Literature graduate originally from the South. She's always loved swimming, has discovered the power of weight training over the past few years, and has lots of room for improvement in her weekly hot yoga class.
On the weekends she's usually cooking or eating some kind of brunch, and she enjoys trying out new recipes with her housemates – especially since shaking off student habits, like mainly surviving off pasta. Above all, she's a firm believer in keeping a balance between the gym and gin.
Find out more about Lauren's experience here.