Who says you can't hit your protein targets on a plant-based diet?
There are plenty of delicious ways to make sure you're hitting your macros even without animal products. Check out some of our favourite high-protein vegan recipes and you'll be set for some killer meal prep. Oh, and there's not a "bean chilli" in sight, we promise.
Serves 4
Mac 'n' cheese is just top tier comfort food, end of. It's essential for those days where you just crave something warm and hearty to cheer you up (and fill you up!)
Here's our vegan version of this classic dish — it's every bit as indulgent-tasting, trust us.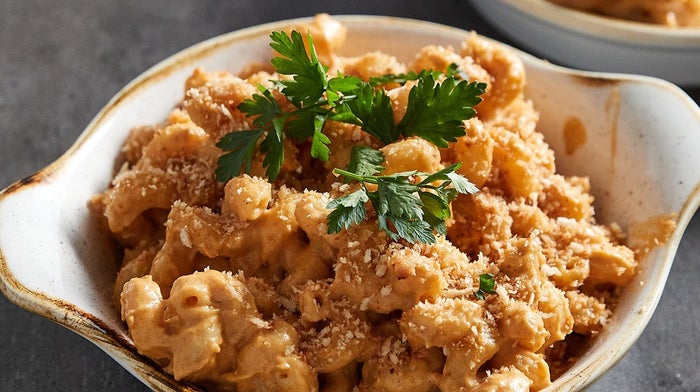 Nutritional info per serving:
| | | | |
| --- | --- | --- | --- |
| 452kcal | 16.9g protein | 63.2g carbs | 13.8g fat |
 Recipe here.
Serves 4
This fakeaway favourite is perfect for an extra special lunch — perfect if you need a little pick-me-up to get you through a Friday of working from home.
Deliciously rich and "meaty" this sub is packed with nearly 30g of protein per serving, making it a super-tasty way to support your training progress.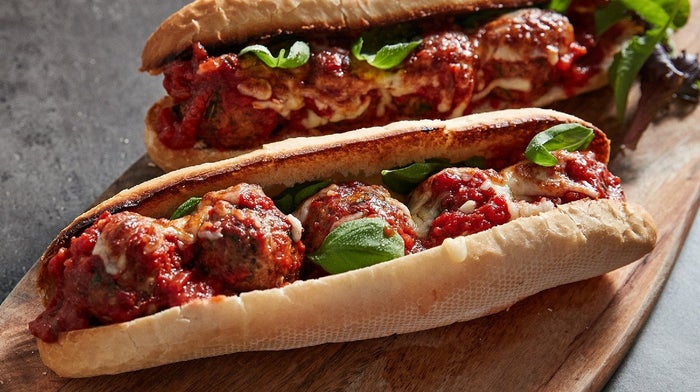 Nutritional info per serving:
| | | | |
| --- | --- | --- | --- |
| 498kcal | 29.2g protein | 65.8g carbs | 11g fat |
 Recipe here.
Serves 3
Aren't stir-fries just the best throw-together dinner? Packed with flavour and fresh veggies, they're an easy one-stop-shop for filling you up with the good stuff.
You only need 7 ingredients for this incredible soy-glazed tofu stir-fry. Winning.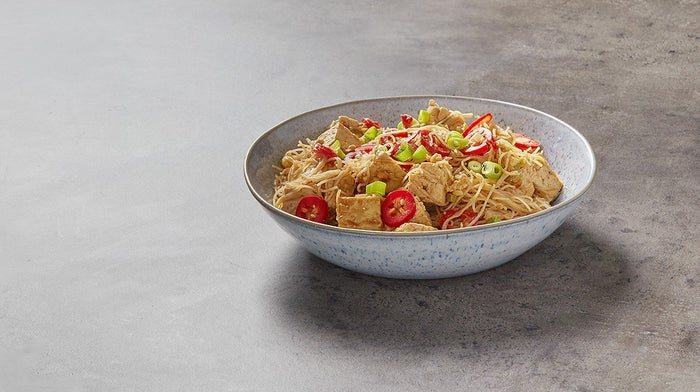 Nutritional info per serving:
| | | | |
| --- | --- | --- | --- |
| 413kcal | 22g protein | 52g carbs | 14g fat |
 Recipe here.
Serves 4
Delicious meals don't always have to have fancy ingredients — this smoky chickpea stew is full of flavour and you probably already have the ingredients in your cupboard.
We think it's absolutely perfect when paired with some thick, crusty bread. Simple, comforting home-cooking done right.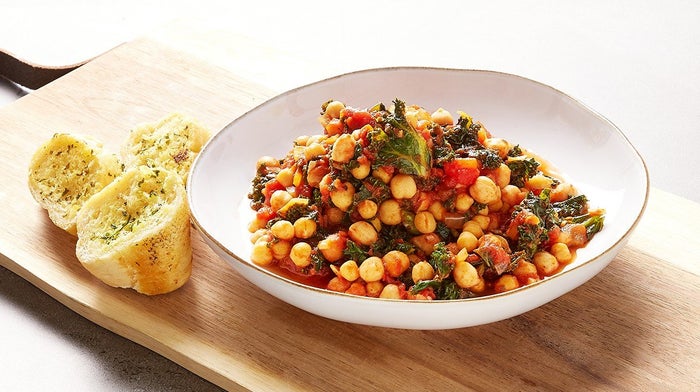 Nutritional info per serving:
| | | | |
| --- | --- | --- | --- |
| 245kcal | 13.8g protein | 33.5g carbs | 4.8g fat |
Recipe here.
Serves 4
This lentil dahl is definitely one to spice up your meal prep, whether you're committed to a plant-based lifestyle or just trying to cut down on your meat intake. Made with protein-packed, fibre-rich red lentils, it's ideal for injecting a whole load of goodness into your daily diet.
And, if you have time, we've included a super-simple homemade naan recipe to go with it too. Sorted.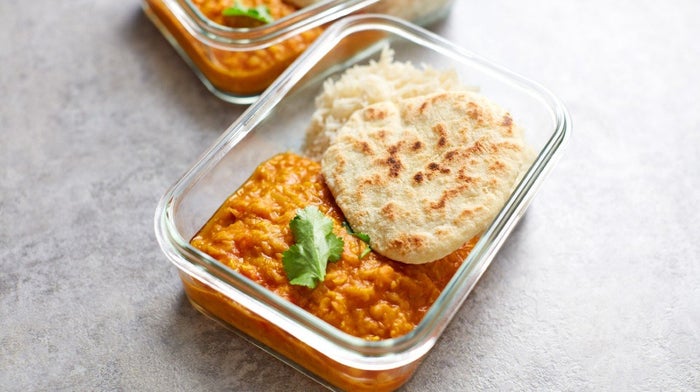 Nutritional info per serving:
| | | | |
| --- | --- | --- | --- |
| 191kcal | 8.5g protein | 14.3g carbs | 9g fat |
Recipe here.
Enjoyed these high-protein vegan meals? Try these plant-based recipes next: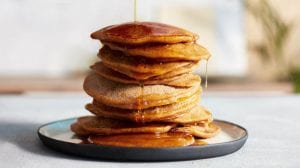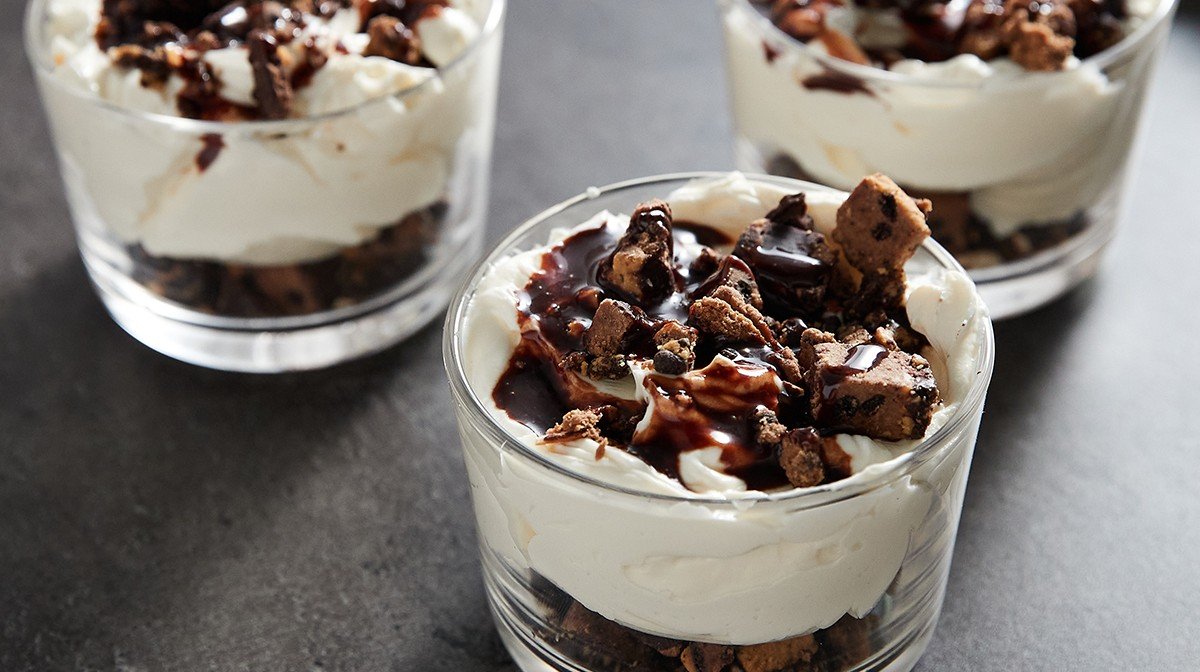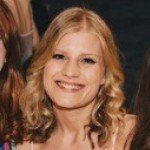 Lauren is an English Literature graduate originally from the South. She's always loved swimming, has discovered the power of weight training over the past few years, and has lots of room for improvement in her weekly hot yoga class.
On the weekends she's usually cooking or eating some kind of brunch, and she enjoys trying out new recipes with her housemates – especially since shaking off student habits, like mainly surviving off pasta. Above all, she's a firm believer in keeping a balance between the gym and gin.
Find out more about Lauren's experience here.