Stockpiling the spaghetti? Here are 4 pasta recipes to make at home.
We've always held pasta in high regard — it's the ultimate comfort food, right? But now it seems it may actually be a hot commodity thanks to all the panic buying we're seeing in supermarkets across the country. Serious note: not cool, guys.
There's no denying that a bowl of carbs can be a great way to boost your mood though, and we're always on board with that. Here are four simple & delicious high-protein pasta recipes for you to put to the test.
Made with quark and low-fat sausages, this delicious recipe is deceptively creamy considering each serving contains less than 6g of fat.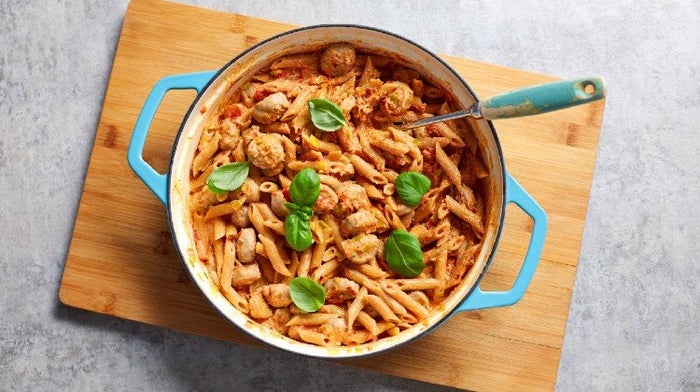 Cals: 415              Protein: 34g        Carbs: 48g           Fat: 5.8g
So you're probably already a mac n cheese fan... but have you tried taking it to the next level with tangy BBQ pulled chicken? You really should. Right now.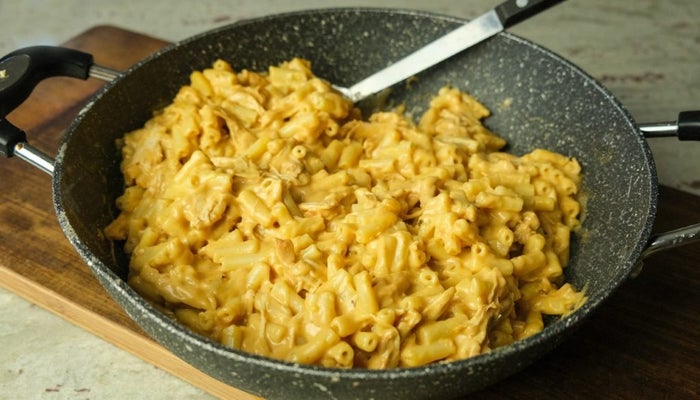 Cals: 597              Protein: 37g        Carbs: 51g           Fat: 21g
Lasagne is top tier pasta, no doubt about it, but the time it takes to make it can be slightly off-putting. Well, that was before. Now you have all the time in the world to spend in your kitchen creating this absolute delight...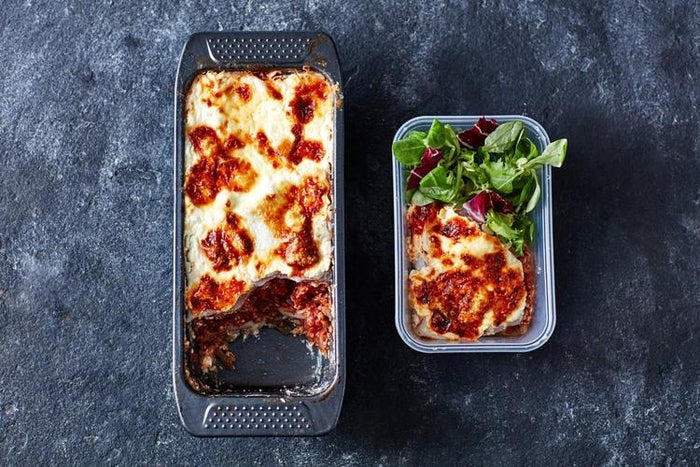 Cals: 556              Protein: 46g        Carbs: 66g           Fat: 13g
Looking for something a bit lighter? This incredible pasta salad is perfect for a lunch that's packed with flavour and will keep you full all day.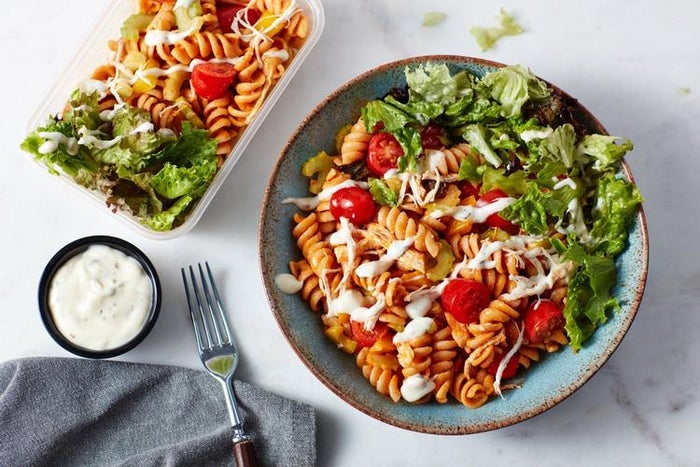 Cals: 485              Protein: 49g        Carbs: 30g           Fat: 20g
For more information on Coronavirus, check out the
latest government updates
here.
Hungry for more? Check these fakeaway recipes next!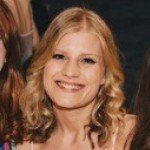 Lauren is an English Literature graduate originally from the South. She's always loved swimming, has discovered the power of weight training over the past few years, and has lots of room for improvement in her weekly hot yoga class.
On the weekends she's usually cooking or eating some kind of brunch, and she enjoys trying out new recipes with her housemates – especially since shaking off student habits, like mainly surviving off pasta. Above all, she's a firm believer in keeping a balance between the gym and gin.
Find out more about Lauren's experience here.