Craving lasagne, but don't want to make a whole tray of the stuff? Try loaf tin lasagne! You'll get 4 easy portions for 4 days' worth of meal prep.
This loaf tin lasagne makes the ultimate high-protein meal prep for when you're craving your favourite comfort food.
Makes: 4 portions
Equipment needed: Loaf tin
Ingredients
1 tsp. Coconut Oil
1 white onion, coarsely chopped (or 1 tbsp. onion powder)
2 cloves garlic, finely chopped (or 1 tsp. garlic powder)
1 tbsp. dried oregano
350g turkey mince
600g chopped tomatoes or tomato passata
300g lasagne sheets
1 courgette
1 tsp. sea salt and black pepper
400g cottage cheese
3 egg whites
100g low-fat cheese (grated)
Method
1. First, make your turkey ragu. Add the coconut oil to a pan on a medium to high heat. Add the onion and sauté for 3-4 minutes, then add the garlic and sauté for a further 2 minutes (if you're using the powdered versions, add them after the next step).
2. Next, add the turkey mince and break it up a little using a spatula, then allow it to brown for 3-4 minutes, stirring occasionally. Stir in the oregano, ½ tsp. salt and pepper and the tomatoes and simmer on a low heat for 10 minutes.
3. While you're waiting, whisk cottage cheese and egg whites together in a bowl using a fork with the remaining salt and pepper. Set aside. Preheat the oven at 200°C or 180°C for fan-assisted.
4. Now prepare your courgette and lasagne sheets. Use a vegetable peeler to slice the courgette lengthways to get long slices. Wash the lasagne sheets under cold water in a colander.
5. Once the turkey ragu is ready, it's time to make up the lasagne. Start with a layer of courgette sheets for easy removal once cooked. Then alternate between the ragu, cheese sauce, lasagne sheets, and courgette. Finish with a layer of lasagne, then cheese sauce, then sprinkle with low-fat cheese.
6. Bake for 15 minutes with foil on, then remove the foil, turn the heat up by 20°C and bake for a further 20 minutes. Once cooked, divide into four meal prep containers, serve with your favourite salad or vegetables and store in the fridge for up to three days.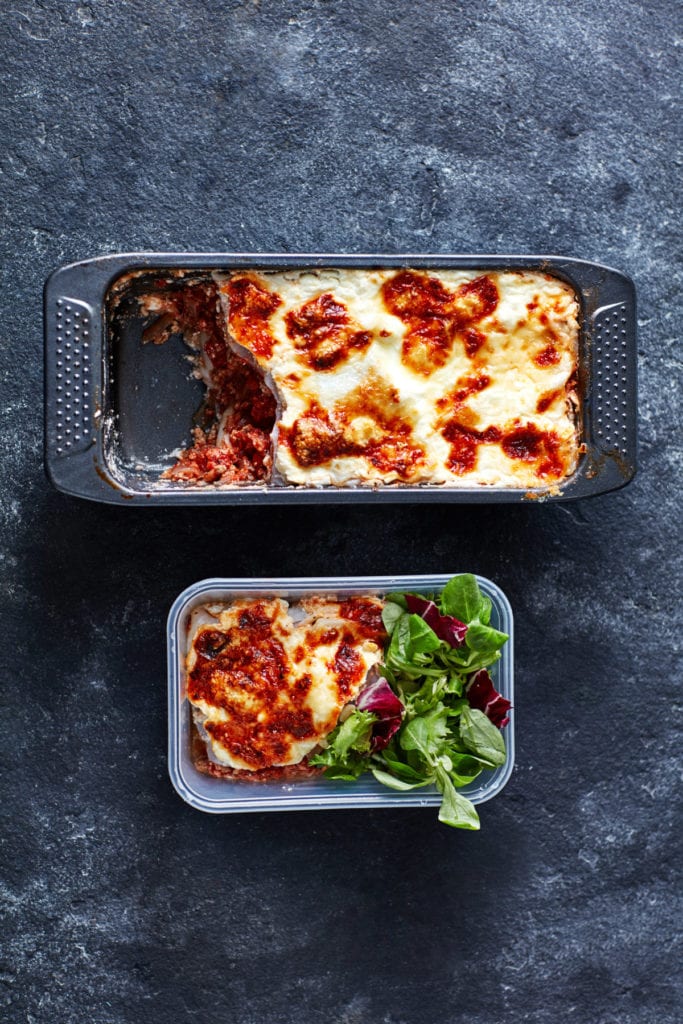 Nutritional info per serving:
| | |
| --- | --- |
| Calories | 556 |
| Total Fat | 13g |
| Total Carbohydrates | 66g |
| Protein | 46g |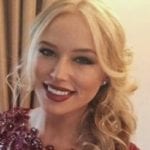 Jennifer Blow has a Bachelor's of Science in Nutritional Science and a Master's of Science by Research in Nutrition, and now specialises in the use of sports supplements for health and fitness, underpinned by evidence-based research.
Jennifer has been quoted or mentioned as a nutritionist in major online publications including Vogue, Elle, and Grazia, for her expertise in nutritional science for exercise and healthy living.
Her experience spans from working with the NHS on dietary intervention trials, to specific scientific research into omega-3 fatty acid supplementation and also the effect of fast foods on health, which she has presented at the annual Nutrition Society Conference. Jennifer is involved in many continuing professional development events to ensure her practise remains at the highest level. Find out more about Jennifer's experience here.
In her spare time, Jennifer loves hill walking and cycling, and in her posts you'll see that she loves proving healthy eating doesn't mean a lifetime of hunger.