This high-protein vegan breakfast smoothie is muscle-building breakfast goals.
Brimming with vegan-friendly protein and not an ounce of dairy in sight, this high-protein vegan breakfast smoothie makes the perfect make-ahead breakfast for those mornings when you just can't deal.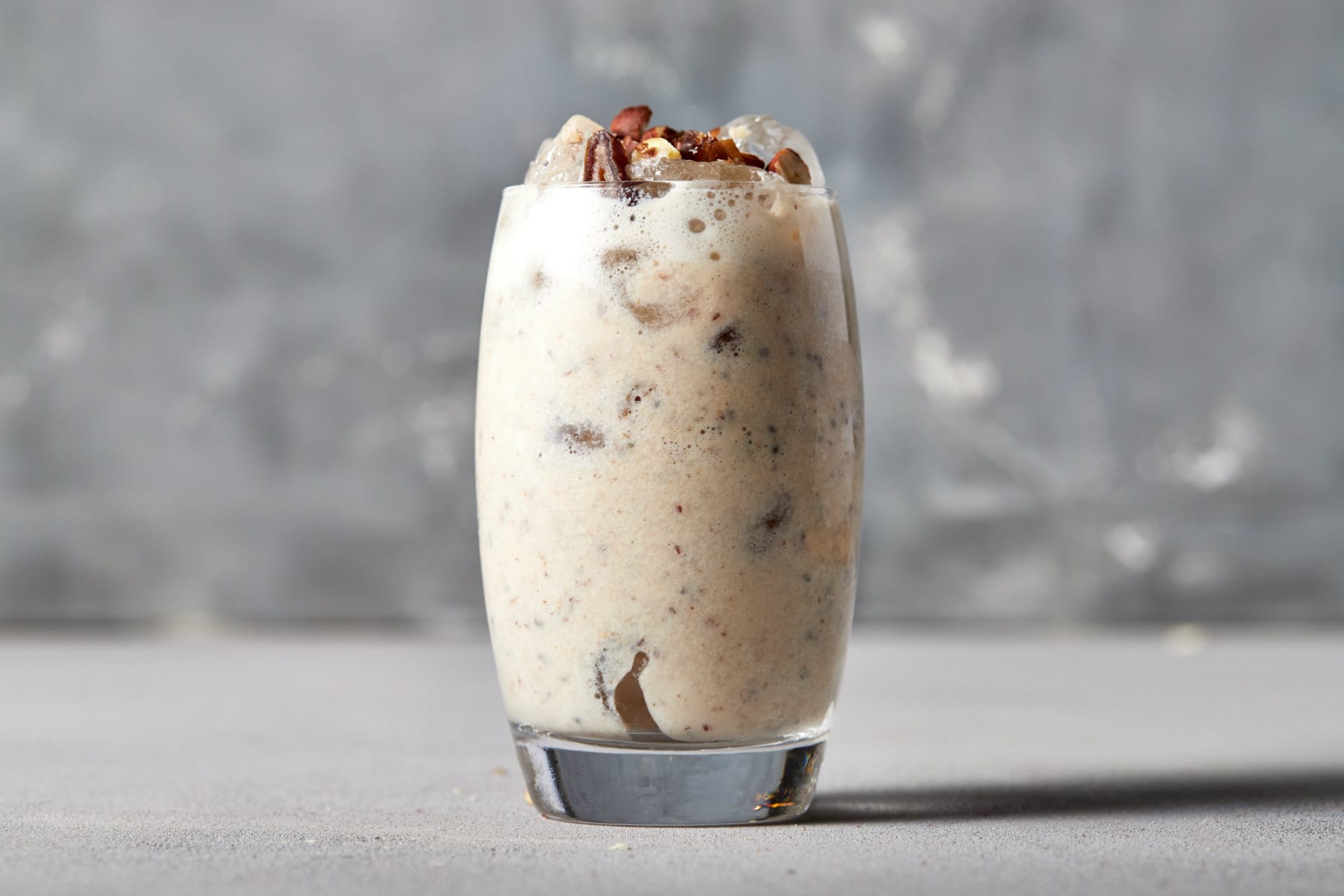 Serves: 1
Ingredients
200ml almond milk or dairy-free milk of choice
1 tbsp. rolled oats
2 pitted dates
1 tbsp. hazelnuts
1 scoop Coffee & Walnut Vegan Protein Blend
1 tsp. Chia Seeds
Pinch sea salt
Method
1. Pour the milk into your blender first (this prevents anything getting stuck in the bottom).
2. Next, simply add the remaining ingredients to the blender and process until smooth.
3. Pour into a glass or shaker and top with a couple of extra dates and nuts if you're feeling fancy.