This high-protein vegan breakfast smoothie is muscle-building breakfast goals.
Brimming with vegan-friendly protein and not an ounce of dairy in sight, this high-protein vegan breakfast smoothie makes the perfect make-ahead breakfast for those mornings when you just can't deal.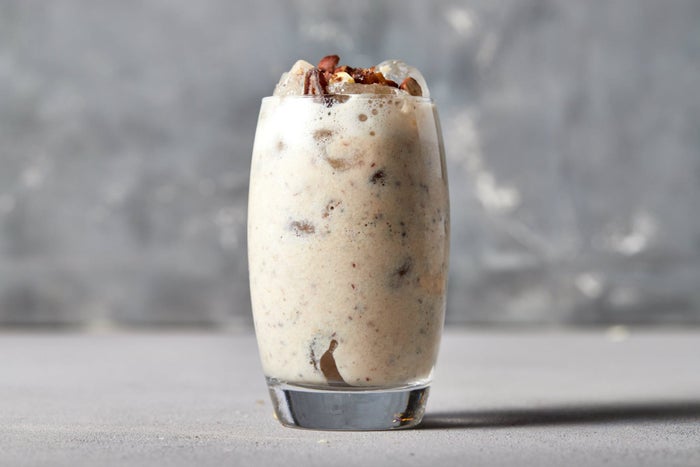 Serves: 1
Ingredients
200ml almond milk or dairy-free milk of choice
1 tbsp. rolled oats
2 pitted dates
1 tbsp. hazelnuts
1 scoop Coffee & Walnut Vegan Protein Blend
1 tsp. Chia Seeds
Pinch sea salt
Method
1. Pour the milk into your blender first (this prevents anything getting stuck in the bottom).
2. Next, simply add the remaining ingredients to the blender and process until smooth.
3. Pour into a glass or shaker and top with a couple of extra dates and nuts if you're feeling fancy.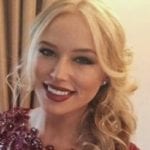 Jennifer Blow has a Bachelor's of Science in Nutritional Science and a Master's of Science by Research in Nutrition, and now specialises in the use of sports supplements for health and fitness, underpinned by evidence-based research.
Jennifer has been quoted or mentioned as a nutritionist in major online publications including Vogue, Elle, and Grazia, for her expertise in nutritional science for exercise and healthy living.
Her experience spans from working with the NHS on dietary intervention trials, to specific scientific research into omega-3 fatty acid supplementation and also the effect of fast foods on health, which she has presented at the annual Nutrition Society Conference. Jennifer is involved in many continuing professional development events to ensure her practise remains at the highest level. Find out more about Jennifer's experience here.
In her spare time, Jennifer loves hill walking and cycling, and in her posts you'll see that she loves proving healthy eating doesn't mean a lifetime of hunger.