94% of those who do couples workouts stick to their workout routines.
Because we all know, if there's one easy way to make working out fun, it's working out with someone else. Which is even better when you're with your significant other — it increases feelings of closeness and intimacy because, as they say, "those who train together, stay together."
Couples workouts are reaching new heights right now with over 2x the amount of people searching for them online. So, if you're doing couples workouts now, what are the best ways to work out with your SO? We've taken some inspo from our Instagram to give you some ideas.
Couple's US Airforce Fitness Test
https://www.instagram.com/p/CAXhcaSggLS/
Maybe not the first thing you think about when doing a couples workout, but it seems it was for @Mattdoesfitness. He had his wife perform the US Airforce's Basic Military Training Physical Fitness Test, which is:
1 minute of push-ups
1 minute of sit-ups
A 1.5 mile run
Sounds tough but they both smashed it. Sarah doesn't even look tired. You can check out the full challenge here.
Warning: can get really competitive.
Dance-workout routine
https://www.instagram.com/p/B_AiyPlAmu4/
Zack and his girlfriend, Sam, have got some moves in this one. Not only are they showing off their strength, but keeping that in time with the music is tough. Why not try it as a couples home workout yourself? It's sure to get those shoulders burning.
For those who like to choreograph dance routines (and boss about your SO), you could even make up your own. Just choose a song and create a workout to the beat.
Post and tag us at @Myprotein. We want to see you bust a move.
The Koala Challenge
https://www.instagram.com/p/B_PtjMQjl40/
The biggest couples workout challenge: climbing around your partner like they're a tree and you're a koala.
You need a strong tree though — specifically with strong legs — and someone you can trust to not fall over. If you're the koala, you'll probably need strong everything (with mainly the courage to move). Even if you can't do this one, it's a huge laugh to try.
The Dog Workout
https://www.instagram.com/p/B-aDu-jBvxX/
Who says your workout buddy has to be human? Georgia's dog makes a great couples workout partner. In fact, he's way more motivating than your average PT.
We wouldn't recommend this Great Dane though. That could end badly for everyone.
Your first move is their last move (Footie Edition)
https://www.instagram.com/p/B-pP0OVFOQo/
If you and your SO want to show off, this is how to do it. Unfortunately it takes both of you being good at football. If you can't kick a ball without risking a smashed window, try other fitness your first move is their last move variations. Here are some suggestions:
Acrobat edition
Yoga edition
Plank edition
Dance edition
It's a good way of pushing yourself while making it as difficult for your partner as possible. Which one of you will collapse in a heap, or get it wrong first?
Put on some music and have fun
https://www.instagram.com/p/B_wuVXqDW8r/#
We know music gets a lot of you through your workouts, so let's turn up the volume and get moving.
The best way to tackle any workout with someone else is to just exercise and have fun. The more you make it a laugh, the less it feels like hard work — it's a win win really.
Kirsty clearly does this. She knows when to get serious with those reps and when to have a laugh. Her and her friend do their circuit while smiling the whole time, which is the whole point of working out with someone else anyway (SO or not).
Find their circuit in the post's caption and try to have half the fun they did.
Take home message
Couples workouts are a great way to build on that special bond, as well as reach some PBs by unleashing the rivalry. What better way to spice up your time together? Try some new challenges, routines, or just workout and have a laugh.
Send us videos of you and your SO working out together — we might feature you on the next one.
Enjoy these workout challenges?
READ THIS NEXT: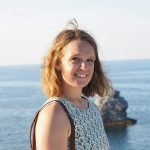 Evangeline has taken part in competitive sports since a young age. As a qualified RYA Dinghy Instructor, she understands the importance of proper nutrition for fuelling extreme and endurance sports, especially due to her experience in Team GBR Squads and captaining and coaching her University first team.
In her spare time, Evangeline loves running – especially marathons. On the weekends, you'll find her taking on water sports or hiking up a hill. Her favourite evenings are spent taking on a HIIT session or squats in the gym before digging into some spicy food and a ton of vegetables – yum!
Find out more about Evie's experience here.