In the mood for matcha? You'll love these cookies.
---
Matcha is a type of finely ground green tea that's native to Japan and probably best known for its super-vibrant colour. It has a distinct taste and a natural sweetness that some people just can't get enough of — which is exactly why we've created this cookie recipe.
Sweet and simple, you don't have to be an experienced baker to get these right. In a matter of minutes, you'll have a piping hot plate of wonderfully light and fluffy cookies.
Not only are they a delicious way to get a boost of protein, they'll definitely brighten up your tea break.
Makes 10
Ingredients
100g unsalted butter
120g sugar
1 large egg
200g flour
½ tsp. baking powder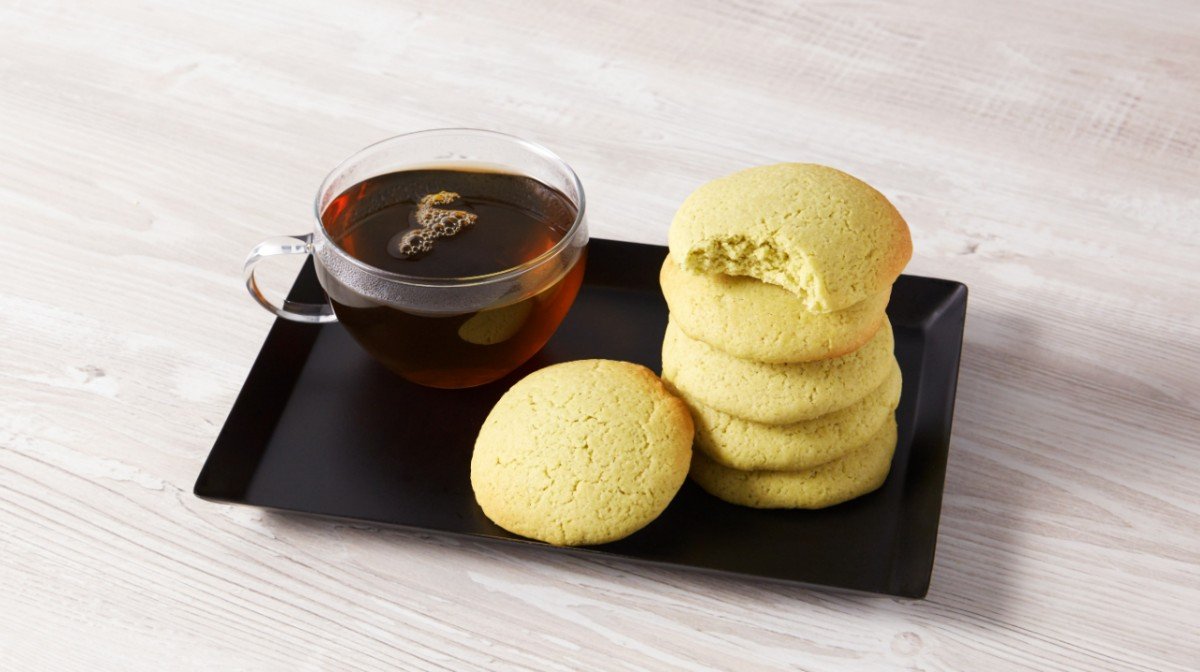 Method
Firstly, cream together the butter, sugar and matcha protein until well combined.
Then, add the egg and mix until smooth.
In a separate bowl, mix together the flour and baking powder.
Slowly add this dry mixture to the wet ingredients until you get a smooth dough. Be careful not to overmix.
Cover the dough and let refrigerate for 30 minutes, meanwhile preheat the oven to 180°C.
Then, using an ice cream scoop or a heaped tablespoon, drop balls of cookie dough on a baking tray lined with baking paper. Press them down a little but don't flatten completely.
Bake for 15 minutes or until the cookies just start to turn brown.