In the mood for matcha? You'll love these cookies.
Matcha is a type of finely ground green tea that's native to Japan and probably best known for its super-vibrant colour. It has a distinct taste and a natural sweetness that some people just can't get enough of — which is exactly why we've created this cookie recipe.
Sweet and simple, you don't have to be an experienced baker to get these right. In a matter of minutes, you'll have a piping hot plate of wonderfully light and fluffy cookies.
Not only are they a delicious way to get a boost of protein, they'll definitely brighten up your tea break.
Makes 10
https://youtu.be/lfCbHsMa_5A
Ingredients
100g unsalted butter
120g sugar
1 large egg
200g flour
½ tsp. baking powder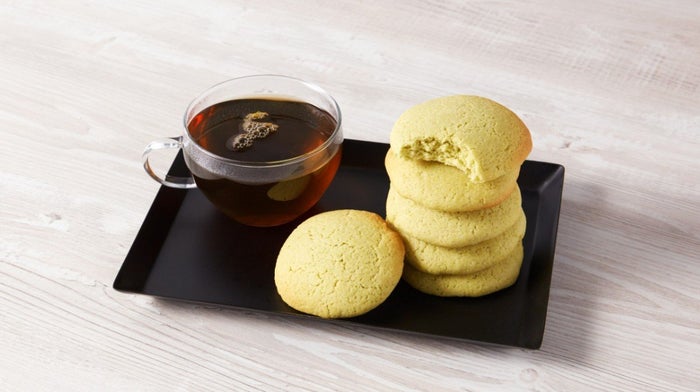 Method
Firstly, cream together the butter, sugar and matcha protein until well combined.
Then, add the egg and mix until smooth.
In a separate bowl, mix together the flour and baking powder.
Slowly add this dry mixture to the wet ingredients until you get a smooth dough. Be careful not to overmix.
Cover the dough and let refrigerate for 30 minutes, meanwhile preheat the oven to 180°C.
Then, using an ice cream scoop or a heaped tablespoon, drop balls of cookie dough on a baking tray lined with baking paper. Press them down a little but don't flatten completely.
Bake for 15 minutes or until the cookies just start to turn brown.
Try this recipe next: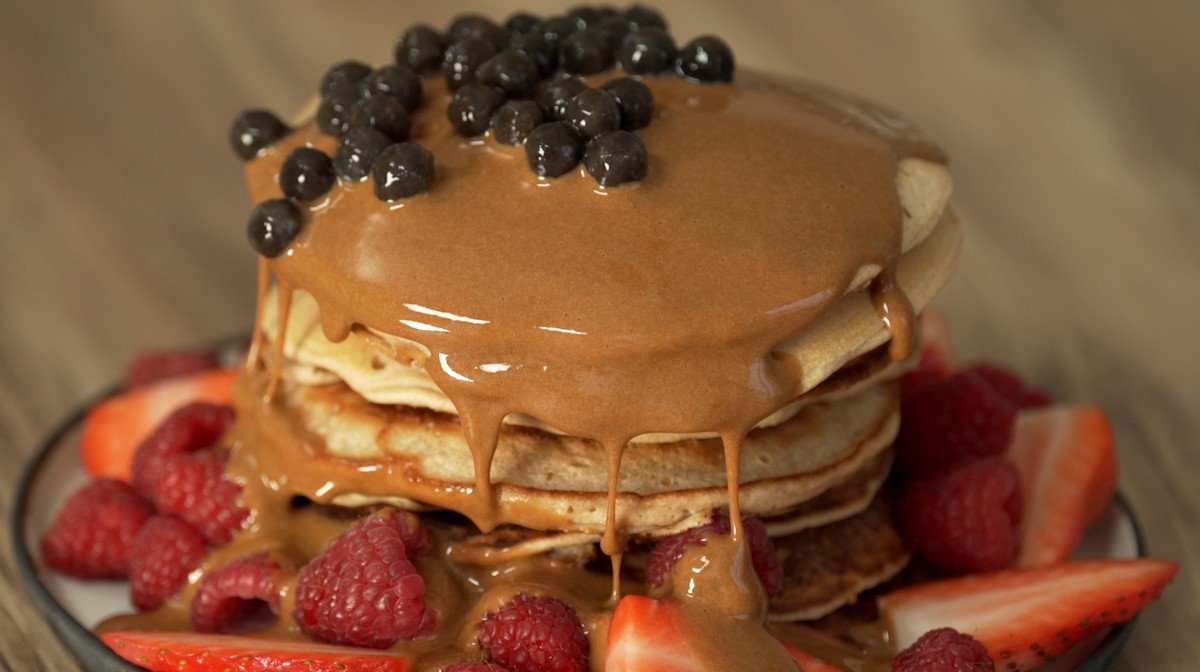 Nutritional info per serving:
| | |
| --- | --- |
| Calories | 162 |
| Total Fat | 9g |
| Total Carbohydrates | 15g |
| Protein | 5g |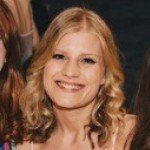 Lauren is an English Literature graduate originally from the South. She's always loved swimming, has discovered the power of weight training over the past few years, and has lots of room for improvement in her weekly hot yoga class.
On the weekends she's usually cooking or eating some kind of brunch, and she enjoys trying out new recipes with her housemates – especially since shaking off student habits, like mainly surviving off pasta. Above all, she's a firm believer in keeping a balance between the gym and gin.
Find out more about Lauren's experience here.