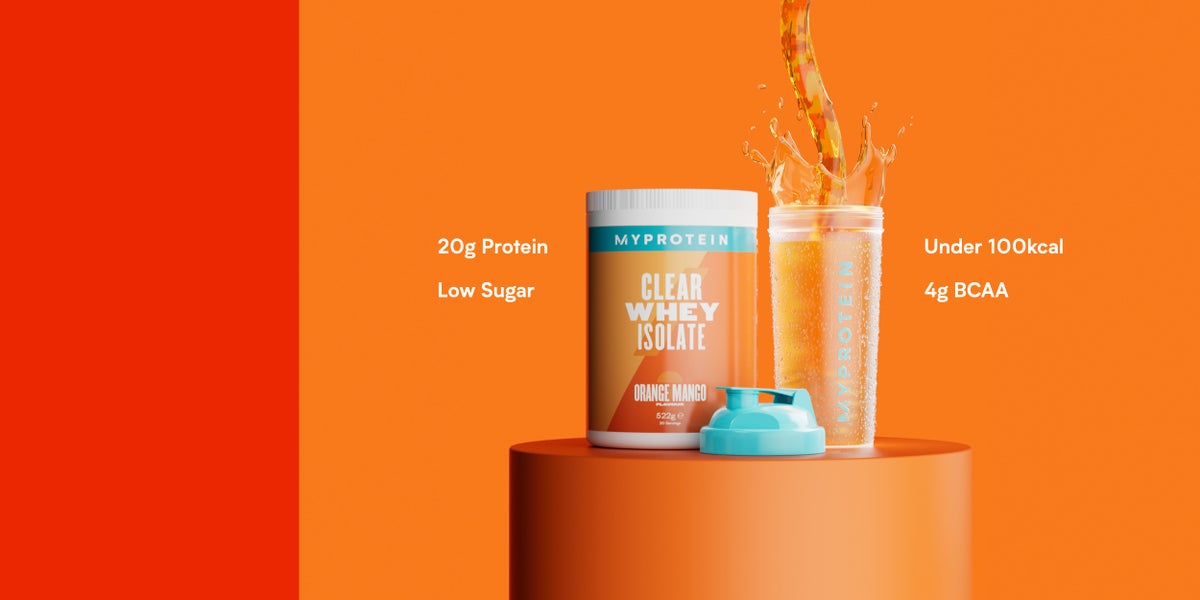 Refreshingly Tasty
Clear Protein
Discover the Clear Protein range
Best-Selling Clear Protein Drinks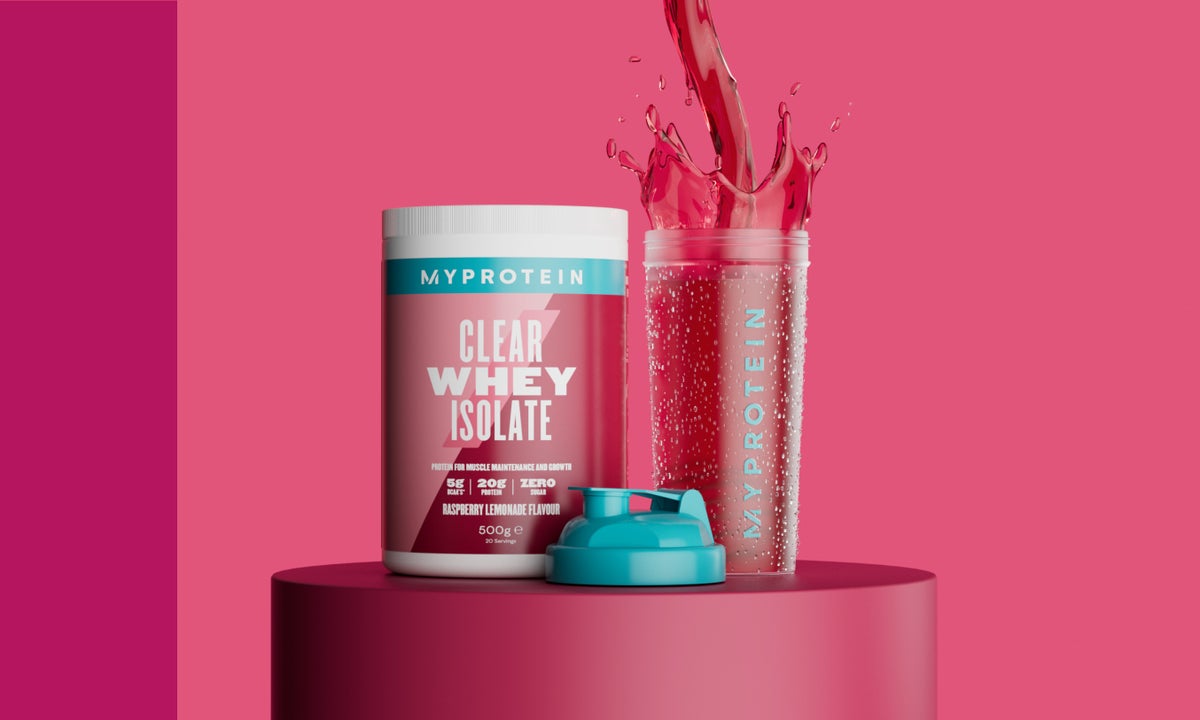 Clear Whey Isolate
If you're asking what the fuss is about, clearly you haven't tasted it.
Clear Whey just isn't your average protein. It's changed the game.
A deliciously juicy hit of 20g of high-quality protein, 4g of BCAAs, and 3g of glutamine, for just 0.1g of fat, 0.3g of sugar, and fewer than 90 calories. Plus the range of flavours batters boredom and injects life into routine again and again.
At the end of a hot session when you want your thirst quenched and your protein goal hit, the answer is Clear.
Shop Now
Clear Whey Isolate
Clear Vegan Protein
Clear Whey Gainer

Why choose?
Why choose?
Our award-winning, game-changing shake contains 20g of protein and just 0.1g of fat and less than 90 calories.
Produced with real fruit, this delicious shake contains half of your daily vitamin B intake and 10g of protein.
This game-changing Gainer boasts over 471 calories, 60g carbs and 35g of protein.
Main ingredients
Main ingredients
Whey Protein Hydrolysate (96% protein)
Hydrolysed Pea Protein (~82% protein)
Carbohydrate Blend (52%), Whey Protein Hydrolysate (31%)
Serving size
Serving size
24g
16g
132g
Protein
Protein
20g per 24g
10g per 16g
37g per 132g
Carbohydrates
Carbohydrates
0.7g
2.5g
68g
of which sugars
of which sugars
0g
0g
0.9g
Fat
Fat
0g
0g
7g
Calories per serving
Calories
84kcal
51kcal
483kcal