With the huge variety of protein supplements available it can be confusing to pick out the best one for you. Vegans out there will know the struggle of trying to find a good protein powder, with one of the most popular proteins, whey, not being suitable for them. 
But don't be put off, there are tonnes of vegan-friendly protein powders out there, from several different plant-based sources. We're here to take out some of the work for you by whittling down the top 6 vegan protein powders.
 Jump to: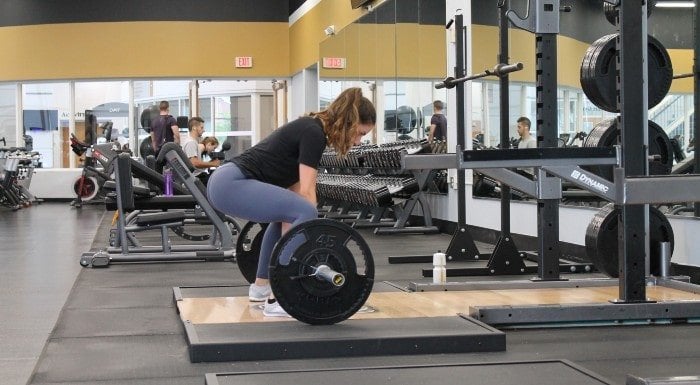 Whether you're looking to build muscle, increase strength or improve recovery, getting enough protein in is a key component of achieving any health and fitness goal.1
Different proteins are made up of different amino acids with some more important than others. One of the biggest factors which helps to determine the quality of a protein is the essential amino acid content.2
Plant protein typically contains fewer amino acids than animal-based sources. So, in order to get enough essential amino acids in a vegan diet you'll requires a diverse range of different protein sources.2 However, a vegan protein supplement can be an easy solution which will help provide all the essential amino acids required to help you achieve your goals. 
The 6 Best Vegan Protein Powders
Made up of natural plant sources (peas and fava beans), the Vegan Protein Blend contains 22g of protein per scoop It contains 5g of the branched-chain amino acids with a ratio of 2:1:1 (leucine, valine and isoleucine). 
It's low in sugar, a source of fibre and only 110 kcals per scoop, making it a good snacking option for those following an energy restricted diet.  
The Pea Protein Isolate contains 21g of protein per scoop and only 101kcals. It's also high in fibre with 3.5g per serving and low in sugar, so like the vegan protein blend it makes for a great snacking option. 
Pea protein has been shown to be a high-quality protein source with evidence to show it can have the same effect on muscle mass as whey protein.3
The Soy Protein Isolate contains 27g of protein. Made up of soy beans, the soy protein isolate is 90% protein and contains all of the essential amino acids required to build muscle. 
Containing 108kcals, 0g of fat and only 0.5g of carbs per serving, soy protein isolate is a great choice for those looking to cut down or stay lean. 
The Brown Rice Protein contains 23g of protein and 127kcals per serving. It's also free from soy, wheat and gluten making it a great option for those looking to avoid allergens. 
The brown rice protein is made up of 100% brown rice which is GMO free. It also has a rich amino acid profile which will enable optimal recovery and muscle growth.1
The Hemp Protein is a 100% organic, natural protein source derived from raw hemp seeds. It contains 16g of protein and all 21 essential amino acids in each serving. 
It also contains a range of essential minerals including potassium, calcium, magnesium and iron, all of which will help with energy production and contribute to keeping you healthy.4
The Clear Vegan Protein uses spray dry technology to make it a completely soluble, ready to mix protein powder. Per serving it contains 10g of protein for only 50kcals and contains just 1g of sugar. It also includes added b vitamins which may help with a range of functions including energy production, mental performance and immunity. 
And it's just perfect following a hot summer workout. 
Take Home Message
If you're following a plant-based diet, incorporating protein powders is a great whey to not only get some additional protein in, but also essential amino acids. Some of our plant-powered protein options also include essential vitamins and minerals so you know you're getting a high-quality snack.
Want more vegan training advice?
READ THESE NEXT:
Our articles should be used for informational and educational purposes only and are not intended to be taken as medical advice. If you're concerned, consult a health professional before taking dietary supplements or introducing any major changes to your diet.
Jäger, R., Kerksick, C.M., Campbell, B.I. 

et al.

 International Society of Sports Nutrition Position Stand: protein and exercise. 

J Int Soc Sports Nutr

 

14, 

20 (2017). 

https://doi.org/10.1186/s12970-017-0177-8

 

Gorissen SHM, Witard OC. Characterising the muscle anabolic potential of dairy, meat and plant-based protein sources in older adults. Proc Nutr Soc. 2018 Feb;77(1):20-31. doi: 10.1017/S002966511700194X. Epub 2017 Aug 29. PMID: 28847314.

 

Babault, N., Païzis, C., Deley, G. 

et al.

 Pea proteins oral supplementation promotes muscle thickness gains during resistance training: a double-blind, randomized, Placebo-controlled clinical trial vs. Whey protein. 

J Int Soc Sports Nutr

 

12, 

3 (2015). 

https://doi.org/10.1186/s12970-014-0064-5

 

Huskisson E, Maggini S, Ruf M. The role of vitamins and minerals in energy metabolism and well-being. J Int Med Res. 2007 May-Jun;35(3):277-89. doi: 10.1177/147323000703500301. PMID: 17593855.