Double down on your protein intake with this dessert.
If you're after something sweet to satisfy your after-dinner cravings but want to maximise on your macros, this is 100% the recipe for you. Featuring multiple layers, this healthy twist on a trifle is bursting with fruity flavour and packed with a huge 44g of protein per serving. A pudding we can all get behind.
Serves 1
Ingredients
3 cubes of strawberry jelly per scoop of Clear Whey
400 ml water
1 scoop Clear Whey Isolate (Cranberry & Raspberry)
100 g 0% fat Greek yoghurt
2 strawberries
1/2 Layered Protein Bar (save the rest to snack on!)
Method
Mix the jelly cubes with 400ml of boiling hot water and stir until fully melted.

Allow the mixture to cool slightly so that it's warm but not boiling, and then add in a scoop of Clear Whey Isolate. Stir with a spoon or fork until fully mixed through with no lumps.

Leave to chill in the fridge until completely set (usually 2-3 hours).

Meanwhile, slice up the strawberries and cut your Layered Protein Bar into small pieces.

Once the jelly is set, remove it from the fridge and begin layering up your trifle. First, add the jelly to the bottom of an ice cream sundae glass (any tall glass will do), then place the strawberry slices on top.

Cover the strawberries with Greek yoghurt, then finally top with slices of the Layered Protein Bar and dig in!
Nutritional Facts
Amount per serving
| | |
| --- | --- |
| Calories | 362 |
| Total Fat | 2.3g |
| Total Carbohydrates | 44g |
| Protein | 44g |
Want more recipe inspo?
This is the drink of spring-summer 2023. You heard it here first.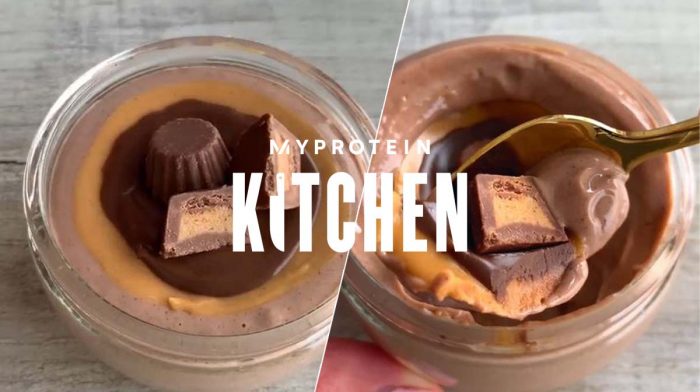 Layer upon layer of luxury.