We're all trying our best to survive a new normal — and some of us are finding it harder than others. If you're feeling a little lost with your training plan, or just everyday life, then you've come to the right place. 
Many of our Myprotein ambassadors have adapted their routine and approach to suit the new norm too. And we can certainly learn a lot from them. 
Next up is @abcdefghijkleila_ — Leila is on the frontlines of the NHS fighting the good fight against Coronavirus.  
A full-time radiographer and vegan aficionado, Leila is an amazing example of just how important time management is when working on your own personal health. We couldn't be prouder of this girl and her amazing work ethic!  
Inspiring us at home, in the kitchen and at work, what more reason do you need to give Leila a follow? Check out some of her advice for changes she made to ensure she's making the most out of this time… 
Being flexible 
https://www.instagram.com/p/B_75iCZlYyA/
One of the pillars of Leila's success is her ability to adapt to what her body is telling her. Living an extremely stressful and tiring lifestyle (as NHS workers are at the moment) can affect exercise recovery, performance and even the motivation to train to begin with.  
Leila has allowed herself to be more flexible with the amount of exercise she's doing, adapting it around her work schedule. 
Her body is telling her that right now she could do with a bit more rest so even the sessions themselves have been adapted, focusing more on shorter, sharper workouts and more low intensity steady state (LISS) cardio which will allow her time to recover.  
Another great aspect of the increase in LISS is that it allows her to get outside more. Research shows that getting outside can be a great tool in protecting your mental health (as well as promoting your physical health at the same time).1 
Planning ahead 
https://www.instagram.com/p/B-tctTNFJoL/
Leila also recommends having a solid plan in place to uphold and continue your progress. She draws out a rough meal plan for her week (identifying what she'd like to have on each day) and builds around that.  
To home in on that further, she will track her foods the night before. Leila uses this approach so that she doesn't allow herself to deviate from her dietary targets and be caught in eating out of boredom or due to stress.  
She programs in delicious foods, but those that'll also help her achieve her dietary goals, helping to minimise her cravings and optimise her results. 
Accountability and structure 
https://www.instagram.com/p/B_kwNsaF5oE/
Leila's approach to accountability and structure is also helping her continue to progress even through these extremely challenging times in her life. She's doing this both passively and directly. 
An example of her approach to accountability and structure is simply laying out her training gear the day before.  
It's a very simple way for her to hold herself accountable to train on a scheduled training day, rather than stay in her pyjamas all day.  
We all know that motivation can start to slowly dwindle as the day goes on and the pyjamas become more and more comfy. 
One of our favourite approaches that she takes is a very simple daily task list. She sets herself a number of tasks each day and aims to complete at least three, giving her leeway on those days which she is more tired.  
She's dealing with insane work demands during this time, but also allowing her to do more if she feels up to it on those days she is well rested and highly motivated.  
It's an incredibly simple way to allow you to assure yourself you're continuing to progress every single day. 
Constant reaffirmation of progress and building on success every single day will allow you to come out of this current climate a much more improved version of yourself (if not physically then mentally for sure). 
Take home message 
Leila is learning to be dynamic yet organized during lockdown. Her career in the NHS consumes a lot of her time and energy, but she still finds time to progress on her own personal goals.  
She's smashing her way through these thanks to her flexible approach, being compassionate with herself when tired yet maintaining a constant view towards progression, even if it's just baby steps some days. 
Leila is teaching us that, with planning, compassion, flexibility and organisation that we can look to progress every day too.  
All those little feats of progress add up and when isolation eases off we very well may be at a stage where it's made big changes to our lives and others. 
Want to see how our other ambassadors are getting on?
READ THIS NEXT: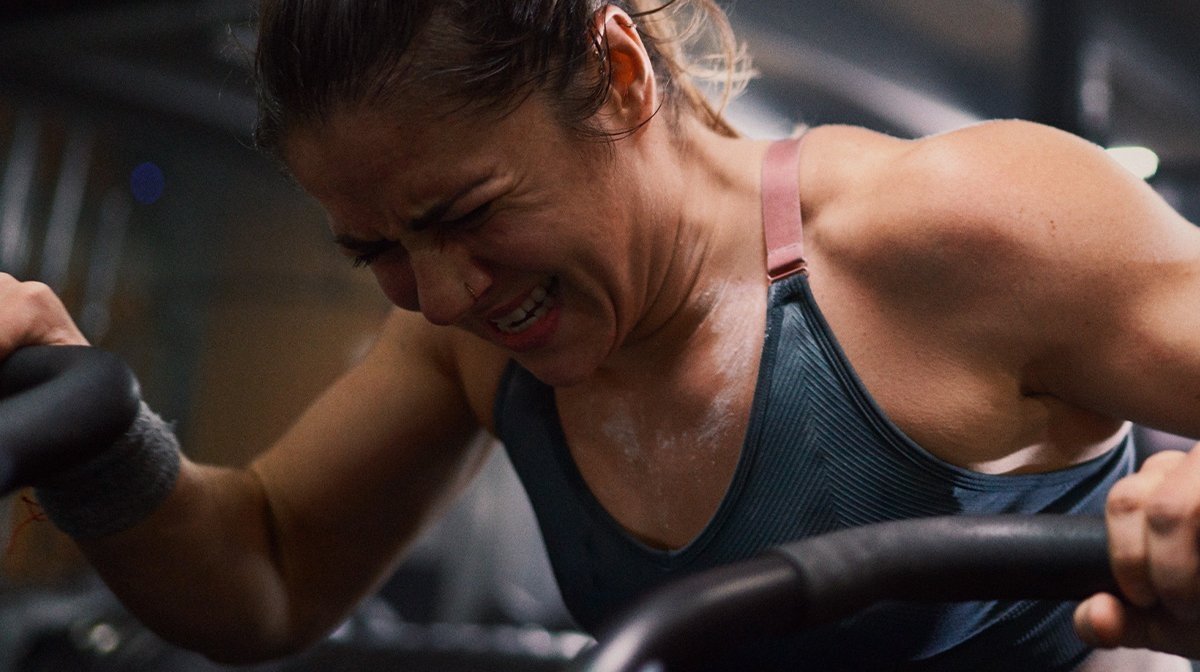 Our articles should be used for informational and educational purposes only and are not intended to be taken as medical advice. If you're concerned, consult a health professional before taking dietary supplements or introducing any major changes to your diet.