With many of us struggling to make our workouts long enough while the gyms were shut, you may be taking full advantage of being back in the gym. Alternatively, perhaps all that spare time you've had recently means you can now run or cycle for miles on end. 
Whichever your preferred choice of workout, it's important to fuel your body correctly so that you don't hit an energy plateau mid-way through.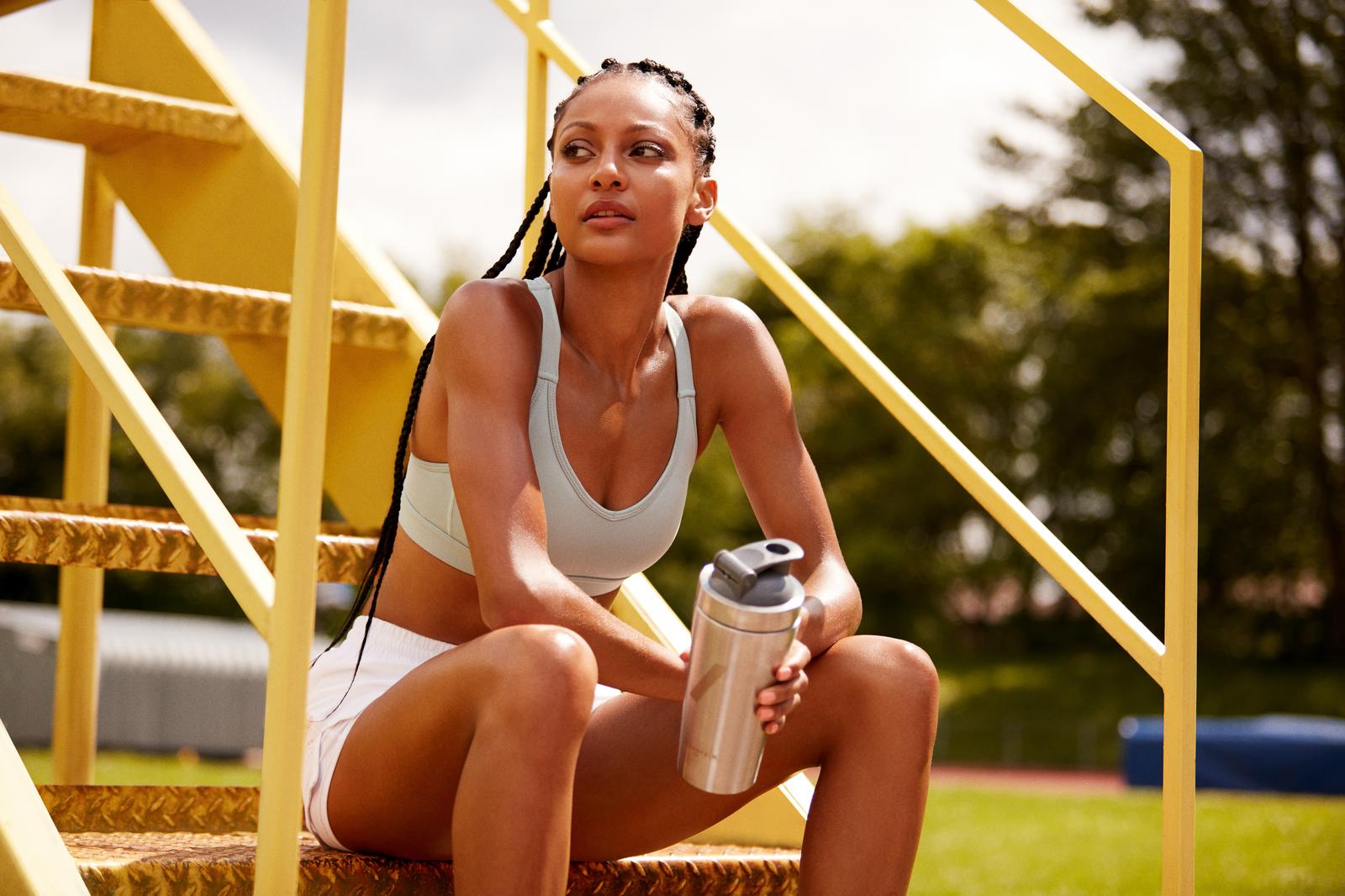 The carbohydrate bank
On average, we store enough carbs to provide energy to fuel a 60 to 90-minute workout. Anything beyond this time marker generally means that we need additional fuel in a form other than carbohydrate.  
This is why we call our carbohydrate store a 'bank' — essentially, we convert the glycogen (carbohydrate) in our body into energy and when this runs out, we move on to other sources, such as fat.  
When our glycogen stores reach their end limit, fat stored in our body is broken down into fatty acids, which we then use for fuel. This process occurs relatively slowly in contrast to our metabolism of carbohydrates, meaning we are able to continue fuelling our longer workout. 
But what does this mean in terms of the type of exercise that we carry out? 
The cardio-based workout
Endurance exercises are perhaps more prone to extending past the 90–minute mark.  
Firstly, ensure that your carbohydrate stores are topped up as much as possible. This means to carb load on the day before your long workout and to eat a carbohydrate-rich breakfast on the day of your long workout.  
There's no need to overdo the carbohydrate intake as our bodies can only handle a maximum value of carbs. Aim for a big bowl of wholegrain pasta the night before, porridge or oat-based meals for breakfast and a carbohydrate-rich snack, such as a banana, before you set off.  
Pack snacks for your longer workout that are filled with simple sugars, like energy bars or energy drinks, and start snacking before you begin to feel tired. If you start increasing your glycogen stores early on in your workout, you'll give yourself enough time to digest the carbohydrates.  
We generally have enough fat stored within our bodies to power our endurance workouts so it's not essential to increase your fat intake pre-workout, but adding a source of healthy fats to your meals and snacks will help to top up your fat stores available for energy.  
The gym-based workout
A longer weights workout isn't uncommon, but it's worth noting that you should make sure your muscles are given enough time to rest in between sets and to avoid over-training your muscles.  
If you're looking for a longer workout in the gym, aim to add some cardio or conditioning into your workouts. This means that your muscles won't tire and risk an injury from over exertion.  
Even if you don't normally eat before a workout, extending your gym session makes it vital that you eat something beforehand. If you can't handle a meal, break your food down into smaller snacks — one a couple of hours before you hit the gym and one easily digestible snack just before you leave for the gym.  
A longer workout that includes cardio means that you should fuel your body with a source of carbohydrate pre-workout.  
Whilst we normally suggest a balanced meal or a pre-workout shake, adding an extra source of carbohydrate to your meal will ensure that you are well equipped for the conditioning side of your workout.  
Take home message
Take our recommendations into account when you're planning your next longer workout so that you can keep powering through.  
Make sure that you eat some food before your workout and bring a couple of simple snacks along to boost your energy levels, should they drop and you risk suffering from an energy plateau.  
Choose foods that you know work well for you, opting for easily digestible foods that won't make you feel sluggish or put you into a 'food coma'!  
Time your meals and snacks so that you aren't exercising on a full stomach, even if it means breaking your meal down into two smaller meals to prevent your food sitting in your stomach whilst you work out.