Keep your supplement routine fresh this summer.
---
Made with just 4 ingredients, this delicious BCAA mango sorbet is bursting with fruity flavour, making it the tastiest way to stay topped up on your essential amino acids (and cool down post-workout).
BCAAs, or branched-chain amino acids, include 3 essential amino acids — leucine, isoleucine, and valine. These can't be made by your body, so have to come from your diet.
They can be a really important addition to your training routine, as they help to increase the rate of muscle protein synthesis in the body,1 pushing you closer to the goals you're working towards.
Check out this article for more details on the benefits of BCAAs.
What better way to end a sweaty training session than with a scoop of ice-cold sorbet?
Make it now!
Serves 4
Ingredients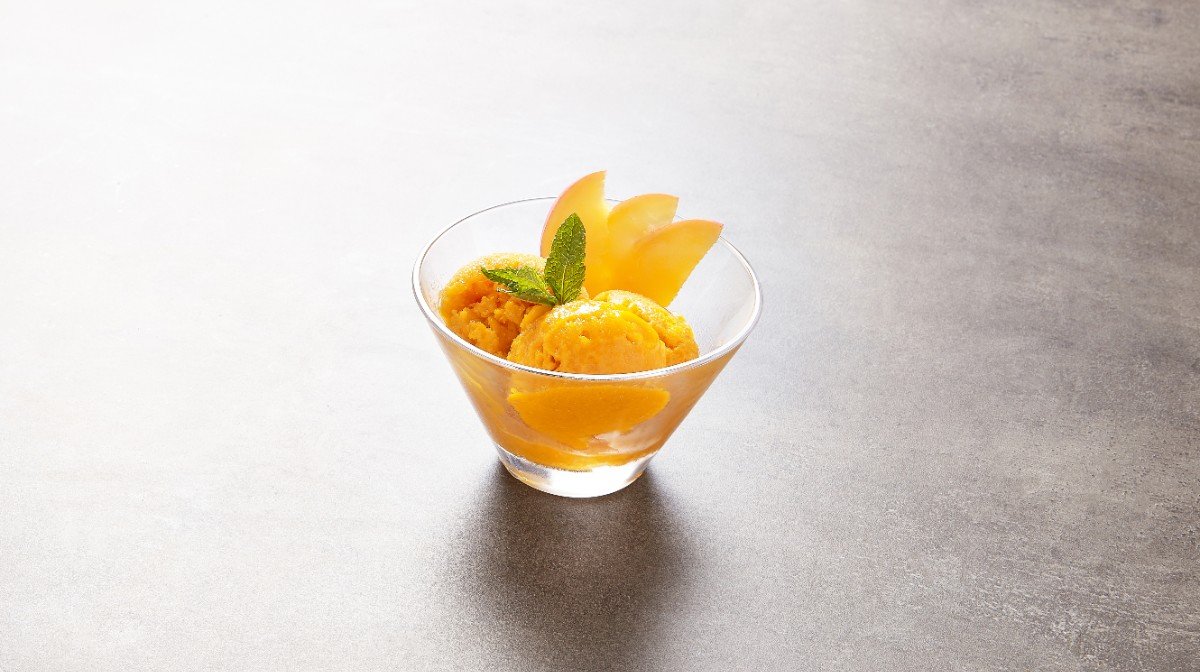 Method
1) Add all of the ingredients to a blender and blend until everything is well combined.
2) Pour the mixture into a baking tin and freeze for at least 4 hours, preferably overnight.
3) Use an ice cream scoop to create balls of sorbet and enjoy!