Celebrating you. 8 million goals.
Mother of two, Naomi Houldsworth-Gregson had never struggled to stay in shape before having children. After pregnancy though, she barely recognised herself so decided the only way forward was a dangerously low-calorie diet.
Lonely, exhausted, and still not happy with her figure, she realised she needed to take a different approach. This is her story.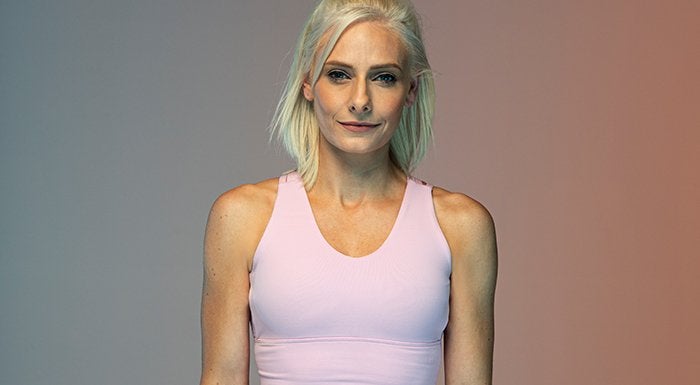 "I was very fortunate in the way that I've always been slim — I didn't have to think about things or watch what I ate.
After I had the babies everyone assumed I'd be walking out of hospital in my size 8 jeans, and it just wasn't true. If anything I looked even more pregnant after the baby than before the baby.
I think there was this assumption that it would 'fall off' — I don't even know what that means, but that didn't happen. It got to the point where I didn't recognise myself any more.
It was hard, not really knowing who I was anymore, so that's when I realised I had to do something about it. Not just physically – but for my own wellbeing.
At the time I didn't know what the best way to approach things was, so I ended up going for that 'quick fix' and reducing my calories really, really low — I was only eating about 500 calories a day.
All that did was make me really skinny everywhere except for my lower belly, which was the area I wanted to tone up in the first place. If anything, it just made it stick out even more, because I was just so thin everywhere else.
That was a really lonely time. I had no energy to do exercise, no energy to socialise, no energy to do anything really as I was eating so few calories.
I hit such a low, so I decided to look into it properly and research it a bit more, and I discovered that I could up my calories but stick to a high-protein diet. That was key for me. I then had loads of energy and I was able to stay active and healthy. That really helped me get back on track.
Finding netball is what gave me a whole new lease of life. I saw an advert for it that welcomed any age, any ability, so I thought I'd kill 2 birds with 1 stone — meet new people, make new friends all while being active again.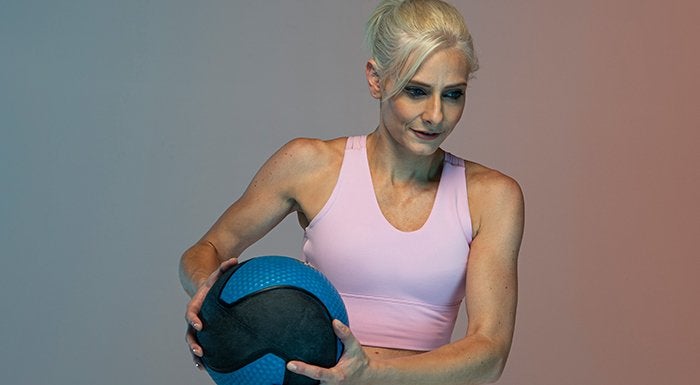 I would definitely recommend it to other mums — the majority of our team are mums and they love it. I think it's great because some people don't necessarily like going to the gym, especially if they're already not feeling that confident about their body, and childcare too, it's not always easy to get yourself to the gym.
But netball gives you the chance to go out and be active, and a lot of the mums even bring their kids to the games, so it's a really good thing for people to do to get back out there.
On top of that, I try to do my own workouts at home whenever I get 20-30 minutes' spare! That could be first thing in the morning or in the evening when the kids are in bed. A lot of the time that means I'm just working out in my Tinkerbell pyjamas… very glamorous.
I've learnt not to worry so much, especially about my body or about what everybody else thinks.
And that I should've researched things before trying them, especially before taking on a diet that extreme. Always seek education first."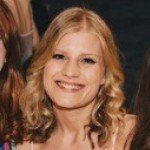 Lauren is an English Literature graduate originally from the South. She's always loved swimming, has discovered the power of weight training over the past few years, and has lots of room for improvement in her weekly hot yoga class.
On the weekends she's usually cooking or eating some kind of brunch, and she enjoys trying out new recipes with her housemates – especially since shaking off student habits, like mainly surviving off pasta. Above all, she's a firm believer in keeping a balance between the gym and gin.
Find out more about Lauren's experience here.