Going green doesn't mean you have to give up on all the food and drink you love. There are plenty of alternatives out there to keep your diet interesting and varied – plus we have loads of tailor-made vegan supplements to support your training.
As it's Veganuary, we thought we'd give the spotlight to some of the fitness favourites you might not have realised are vegan-friendly too.
Crack open one of these pre-workout and you'll be in for a strong start. Our BCAA Drink is packed with 5g of essential branched-chain amino acids which naturally occur in protein, which helps to build and repair new muscle – super-important for your ve-gains.
Our refreshingly fruity drink also delivers a caffeine hit, which helps to increase endurance and improve concentration, alongside fatigue-busting vitamins B6 and B12.
With no animal products, and zero sugar or carbs – it's the ideal training fuel.
Rich. Indulgent. Chocolatey. Three words that might not immediately spring to mind when you think of vegan snacks – but bite into one of these bad boys and you'll see exactly what we mean.
Baked with a delicious dark chocolate dough, coconut oil and a generous sprinkling of dark chocolate chunks, these really are a vegan game changer. What's more – they pack in 13g of (plant-based) protein per cookie, perfect for helping you hit your daily intake.
After making the clear whey protein, we knew we had to make it vegan-friendly too. If you're looking for a light, fruity alternative to your usual creamy protein shake, clear protein is the perfect alternative.
Choose from lemon & lime, apple & elderflower, pineapple & grapefruit, or simply strawberry to get your boost of 10g of protein at just 56 calories per serving. Our clear protein is the perfect macro and vegan-friendly to refresh you on an afternoon.
Now, we know that peanut butter is probably a cupboard classic that you're possibly, ever-so-slightly, heavily dependent on. But is it vegan? It might surprise you to know that the answer to that isn't always a straight up yes.
What's important is that you can rest assured that our All-Natural Peanut Butter in original smooth or crunchy is totally, 100% vegan-friendly – and has a 30% protein content, which is great news for your macros. Spread, or spoon, away!
Whilst we're on the topic of peanuts...our peanut square is the perfect vegan-friendly, protein-packed snack. 12g of protein per square, and with cacao butter, chocolate chips, and peanutty goodness, what's not to like?
We levelled up our Baked Protein Cookie by creating the gooey, indulgent, Filled Protein Cookie. And of course, it's vegan.Choose from Double Chocolate & Caramel or Double Chocolate & Peanut to be in ooey-gooey cookie heaven. And with 13g of protein, this is the perfect dessert after any meal, to get your macros up as well as satisfy that after dinner sweet-tooth craving.Our gooey filled protein cookie manages to be low in sugar whilst high in flavour. Baked to perfection with chocolate chips and a gooey centre, you won't be sorry you tried this one.
Our Pea-Nut Square bar brings an all-natural vegan protein together with cacao butter, chocolate chips and roasted nuts.In two delicious flavours, Chocolate Berry and Chocolate Orange, these give you the perfect sweet kick during the afternoon slump.With 12g of protein per square, and 100% vegan, this is a must-try for vegan snack lovers.
Our Flavdrops don't just give deliciousness to our meat-eating friends, they're 100% vegan too.Choose from 15 flavours including Toffee, White Chocolate, and Vanilla, to spice up your foods with flavour, without the extra calories.No sugar, no carbohydrates, no fat, and no animal products. Just completely plant based flavour to enhance your favourite meals.
8. Double Dough Brownie
That's right, you can now get a Vegan Double Dough Brownie. Gooey brownie dough collides with moreish cookie dough, enrobed in plant-based chocolate. And with 13g of protein and 7g of fibre, they're super macro-friendly as well.
Take home message
We hope we've helped to prove that going green is by no means limiting to your fitness journey. Now there's nothing holding you back from making the most of all the hard-hitting, high-quality supplements we have to support you every step of the way. Keep your veganuary momentum going by staying stocked on snacks.
Our articles should be used for informational and educational purposes only and are not intended to be taken as medical advice. If you're concerned, consult a health professional before taking dietary supplements or introducing any major changes to your diet.
Protein contributes to the growth and maintenance of muscle mass.
Caffeine contributes to an increase in endurance performance and capacity, and helps to improve concentration.
Vitamin B6 and B12 contribute to the reduction of tiredness and fatigue.
Creatine increases physical performance in successive bursts of short-term, high-intensity exercise. The beneficial effect is obtained with a daily intake of 3g of creatine.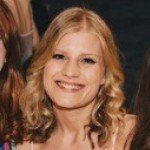 Lauren is an English Literature graduate originally from the South. She's always loved swimming, has discovered the power of weight training over the past few years, and has lots of room for improvement in her weekly hot yoga class.
On the weekends she's usually cooking or eating some kind of brunch, and she enjoys trying out new recipes with her housemates – especially since shaking off student habits, like mainly surviving off pasta. Above all, she's a firm believer in keeping a balance between the gym and gin.
Find out more about Lauren's experience here.