Get a load of your greens in one deliciously simple recipe.
---
The 'Green Goddess' salad has been trending on TikTok recently and after you taste it for yourself, you'll see why it's caused such a stir. Crunchy, crisp, and bursting with flavour, it's a salad that won't leave you searching through the snack drawer as soon as you've finished the last bite. Trust us on that.
@healthy_floflo is serving up this super-simple version for you to recreate at home, complete with a side of our irresistible Thai sweet chilli Protein Crisps for extra bite. Each packet is just 99 calories and comes with 11g of protein, making them the perfect macro-friendly addition to your lunch to help you hit your goals and kick cravings. 
Serves 2
Ingredients
1 green cabbage
1 cucumber
1 bunch spring onions
1 bunch chives
1 handful fresh basil leaves
1 handful spinach
2 garlic cloves
1 shallot
2 lemons (juiced)
2 tbsp. extra virgin olive oil
¼ cup unsalted nuts (Flo used peanuts and walnuts)
1 tsp. salt
1/3 cup parmesan cheese
2 tbsp. rice vinegar
To serve: Protein Crisps (Thai Sweet Chilli)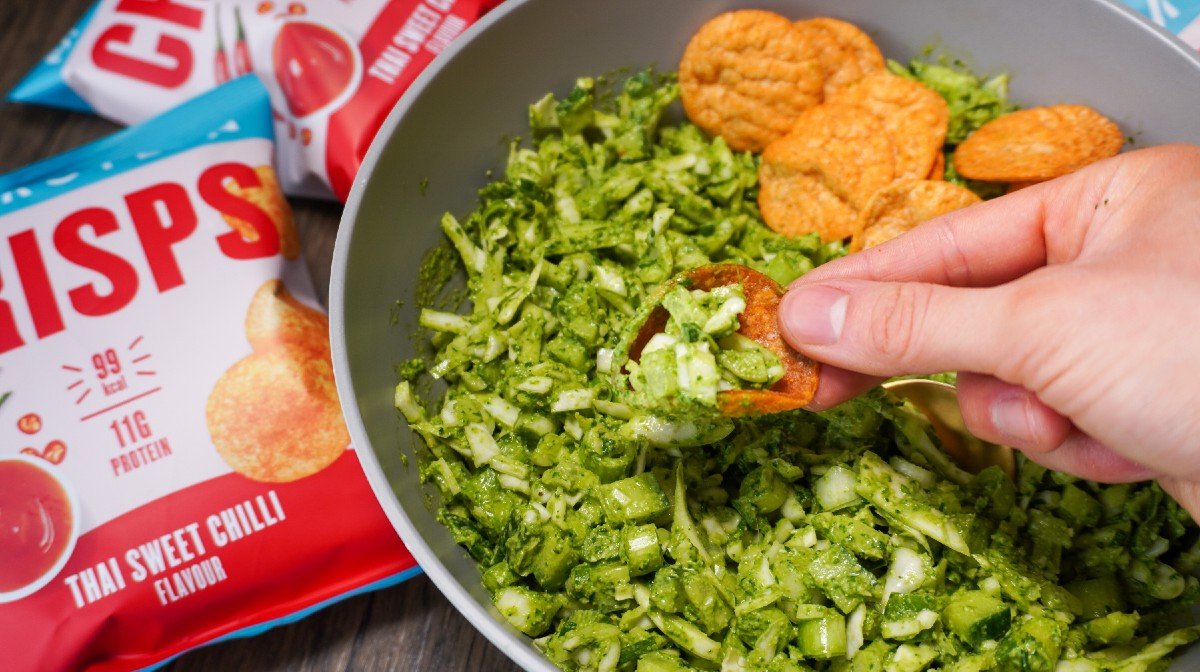 Method
First, finely chop the green cabbage, cucumber, spring onions, and chives and set aside.

Next, make the dressing by combining all remaining ingredients together in a food processor and blitzing to make a smooth sauce.

Add all of the chopped ingredients to a large bowl and pour in the dressing. Mix thoroughly to evenly coat everything.

Serve with a bag of deliciously crunchy Thai sweet chilli Protein Crisps to scoop up all that green goodness. Heaven.