The days are getting shorter, the heating is on, and your puffer coat is back out. There's no denying that winter is well and truly on its way — so it's time to match your meal prep accordingly.
This warming one-pot chicken stew is a classic, comforting dish that'll make you forget all about the cold outside. It's perfect for cooking up on a Sunday evening so that you're set for the week ahead — you'll be looking forward to lunch even more so than usual, trust us.
Serves 4
Ingredients
2 tbsp. 100% Coconut Oil
3 chicken breasts
2 carrots (sliced)
1 celery (chopped)
1 tbsp. flour
2 garlic cloves (chopped)
700ml chicken stock
500g baby potatoes (halved)
1 tsp. thyme
1 tsp. salt
1 tsp. pepper
Handful chopped parsley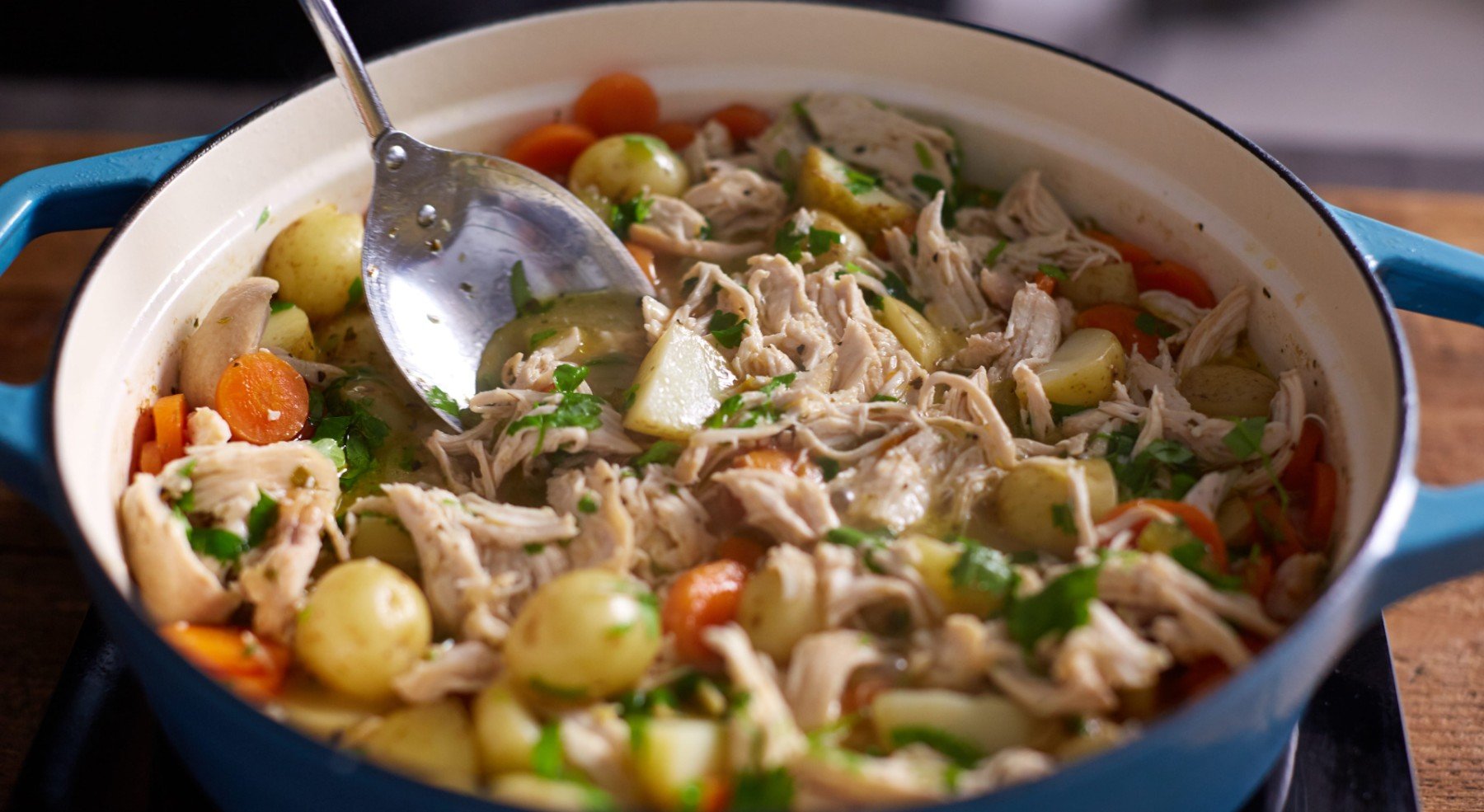 Method
First, place a casserole dish over a medium heat on the hob or hot plate, and melt your coconut oil.
Add the chicken breasts and let cook for a few minutes on each side until all the pink has turned to white. This is to seal the meat before adding it to the rest of the stew, helping to lock in moisture.
Remove the chicken breasts and keep to one side. Then add the carrots, celery, garlic and flour to the casserole dish. Stir well to coat all the vegetables with the flour.
Next add the baby potatoes, chicken stock and thyme, and then season with salt and pepper to taste. Give the mixture a good stir, then add the cooked chicken breasts back into the pot.
Cover the dish with a lid and let simmer for 15 minutes.
Remove the chicken breasts again and place on a plate or chopping board. Then, using two forks, shred the chicken.
Return the shredded chicken back to the stew, add the handful of chopped parsley and stir well. Serve up straight away, or portion into containers for meal prep.