Muffin for breakfast? Yes, please.
These delicious blueberry treats might feel like an indulgent breakfast, but they're actually a super-nutritious way to start the day — offering a healthy serving of carbs to fuel your activities and over 11g of protein to feed your muscles.
This super-simple recipe from our favourite kitchen whizz, Niall Kirkland, uses honey and banana to naturally sweeten these muffins, instead of packing in a load of refined sugar like shop-bought alternatives.
Now you can satisfy your cake-cravings and level-up your coffee break, no matter what your goals are.
Makes 6
[su_youtube_advanced url=" https://youtu.be/0JHlAZJ0ZTU"]
Ingredients 
1 banana (mashed)
1 egg (beaten)
1 tsp. cinnamon
1 tsp. baking powder
100g Greek yoghurt
2 scoops Impact Whey Protein (Vanilla)
1 tbsp. honey
150g oats
75ml milk (any milk of your choice)
50g blueberries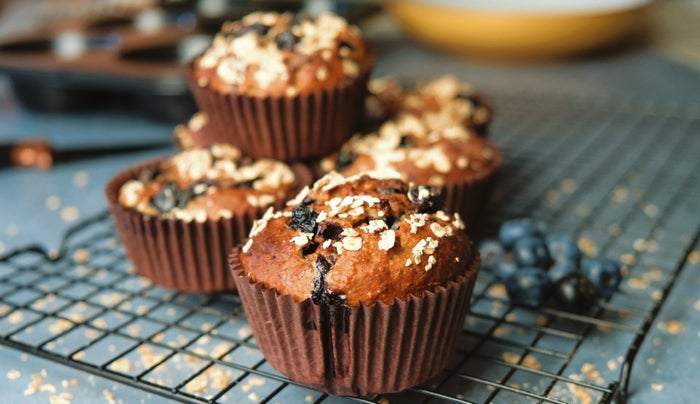 Method 
Preheat oven to 180°C/ 350°F.
Scatter 2 tablespoons of oats onto a baking tray and bake for 10 minutes until lightly toasted.
Meanwhile, mix together the mashed banana and egg in a large bowl.
Then add the cinnamon, baking powder, honey, Greek yoghurt, and whey protein. Mix well.
Now add the remaining oats and milk and mix until completely combined.
Next, fill 6 muffin cups to roughly halfway with the mixture, add 3-4 blueberries per muffin and continue fill the muffin cups up to just below the brim with remaining mixture.
Top your muffins with a few more blueberries and a sprinkle of the toasted oats, then bake for 30 minutes.
Once 30 minutes is up, remove them and allow them to cool for at least 5-10 minutes before eating. Enjoy!
Try these irresistible recipes next: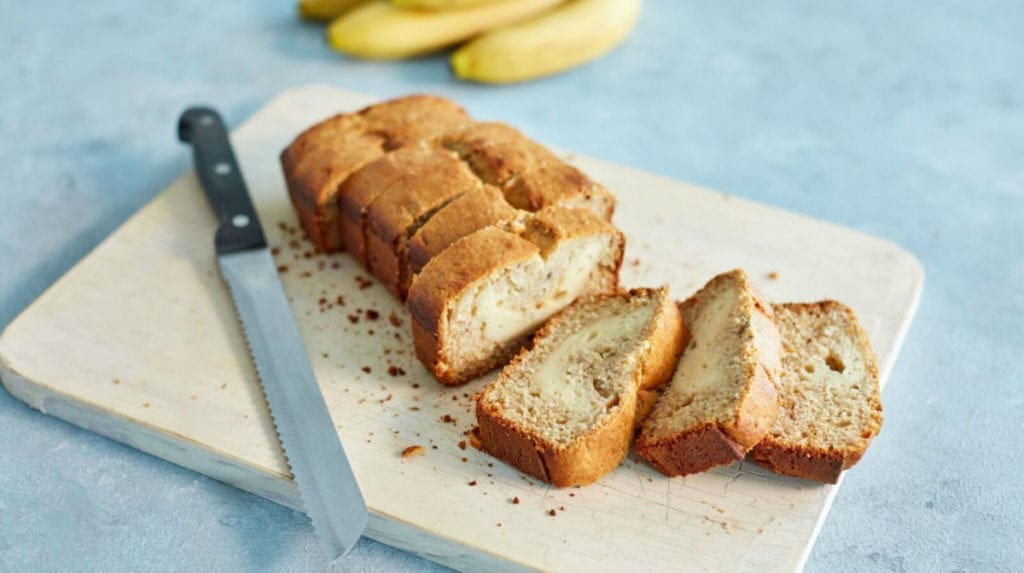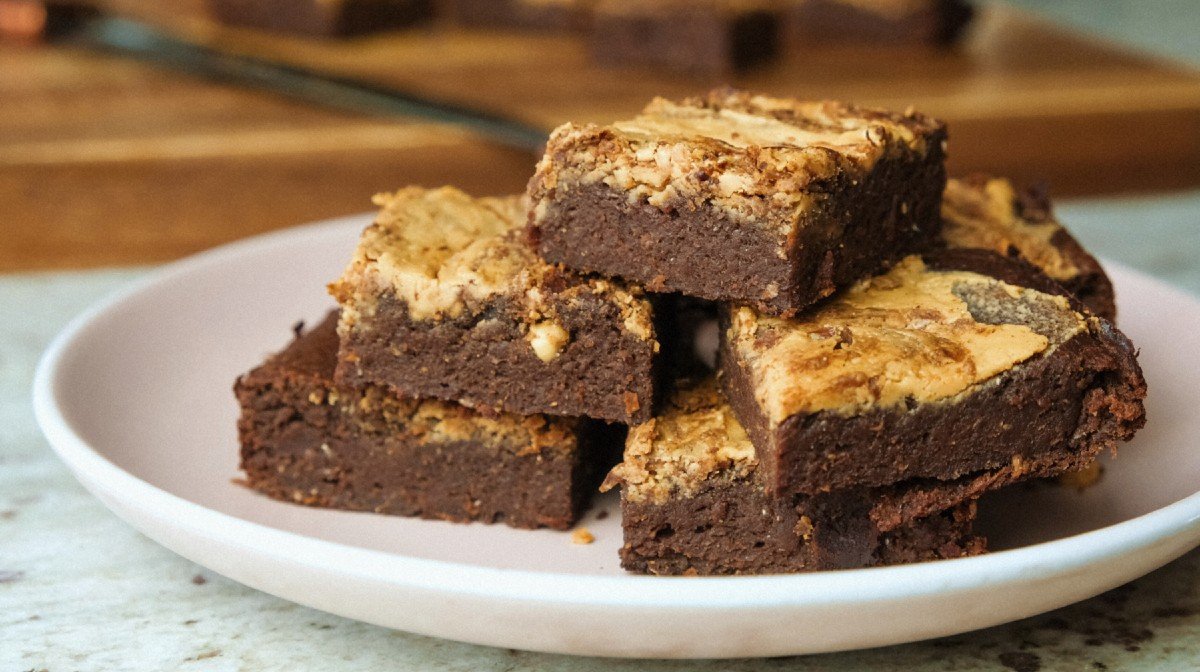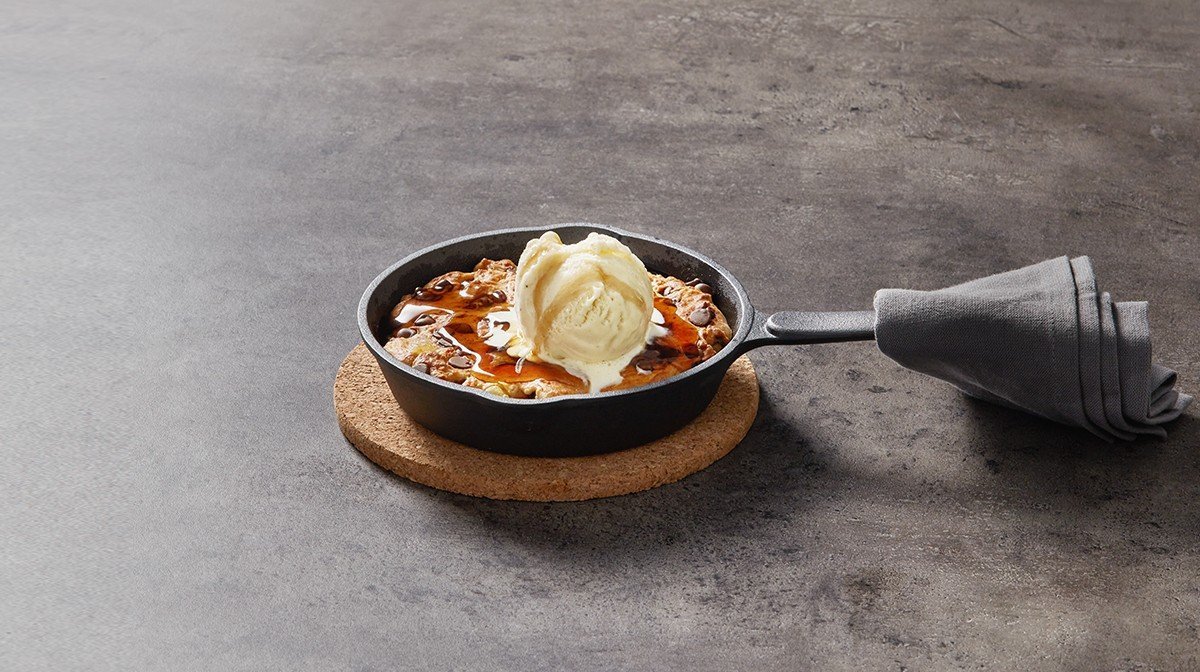 Nutritional info per serving:
| | |
| --- | --- |
| Calories | 197 |
| Total Fat | 5g |
| Total Carbohydrates | 25g |
| Protein | 11g |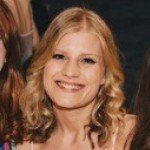 Lauren is an English Literature graduate originally from the South. She's always loved swimming, has discovered the power of weight training over the past few years, and has lots of room for improvement in her weekly hot yoga class.
On the weekends she's usually cooking or eating some kind of brunch, and she enjoys trying out new recipes with her housemates – especially since shaking off student habits, like mainly surviving off pasta. Above all, she's a firm believer in keeping a balance between the gym and gin.
Find out more about Lauren's experience here.