Fancy a takeaway, but don't want to ditch the healthy diet? Make @niallkirkland's easy sweet and sour chicken recipe so that you don't have to miss out on your favourite Friday night food. This low-calorie alternative will have you chucking the takeaway menu and making your own "fakeaway" on a regular basis.
The special ingredient, Sugar-Free Ketchup, means that you can make a delicious sweet and sour sauce without the crazy calories from sugar. Mix in all your favourite vegetables for a dish that's both delicious and nutritious.
Even better, this recipe makes enough to meal prep for 3 dinners, or enough to feed the family.
Makes: 3 meals
Cuisine/Type: Chinese
Prep Time: 10 mins
Cook Time: 30 mins
Total Time: 40 mins
Ingredients
3 tbsp. corn flour
1 tsp. paprika
1 tsp. salt and pepper
1 tsp. garlic granules
350g diced chicken breast
2 tbsp. olive oil
1 onion, diced
3 cloves of garlic, minced
1 thumb-sized cube of ginger, finely chopped
2 tbsp. malt vinegar
1/2 a tin pineapple chunks + all the juice
1 tsp. corn flour mixed with water
1 handful sugar snap peas
125g long grain rice, cooked
1 small handful sesame seeds
1 spring onion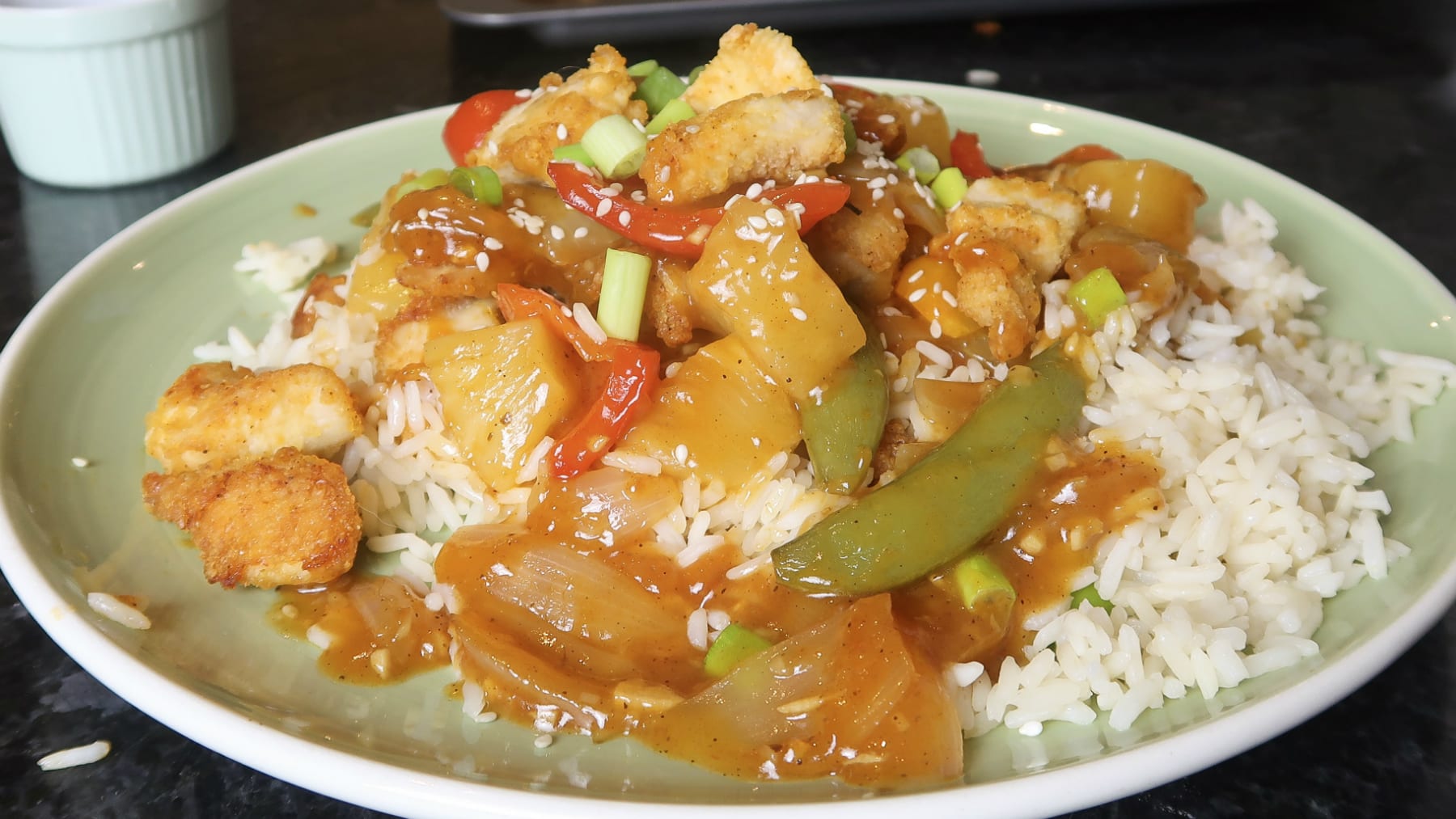 Method
1. Preheat oven to 200°C, or 180°C for fan-assisted.
2. In a bowl, mix together cornflour, paprika, salt, pepper and garlic granules and coat your diced chicken breast in cornflour mixture.
3. Once coated, mix the chicken into a tbsp. of olive oil in a separate bowl.
4. Then transfer your chicken to a baking tray, try to make sure the pieces of chicken aren't touching each other.
5. Bake in the oven for 20-25 mins, flipping the chicken halfway through.
6. For the sauce, heat a tbsp. of olive in a pan and add onion. Fry until the onion starts to brown and then add garlic and ginger.
7. Add the vinegar, Sugar-Free Tomato Ketchup, pineapple chunks and juice. Stir well and leave to simmer for 10 mins on a low heat.
8. You can a tsp. of corn-starch mixed with water at this point to make the sauce thicker.
9. Just before removing the pan from the heat add in some sugar snap peas to the pan and cook them for 2-3 mins.
10. Serve with long grain rice and garnish with spring onions and sesame seeds.
Enjoy this easy sweet and sour chicken recipe? Try these next…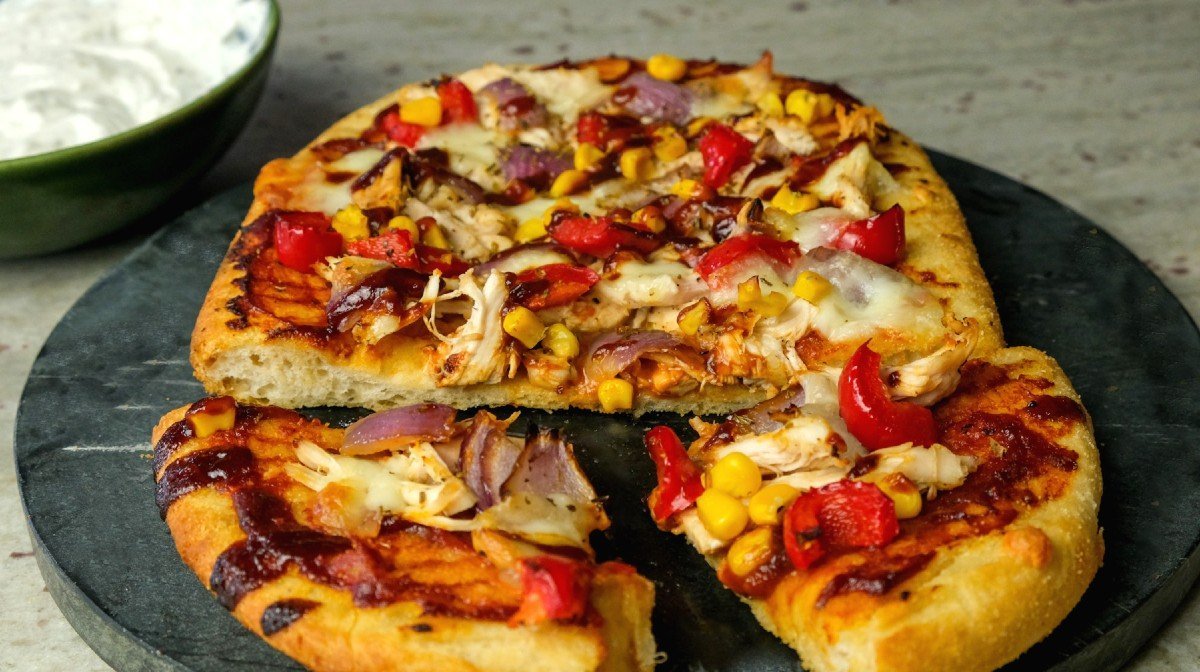 Cut the calories – and cost – of ordering, and make this easy fakeaway alternative instead.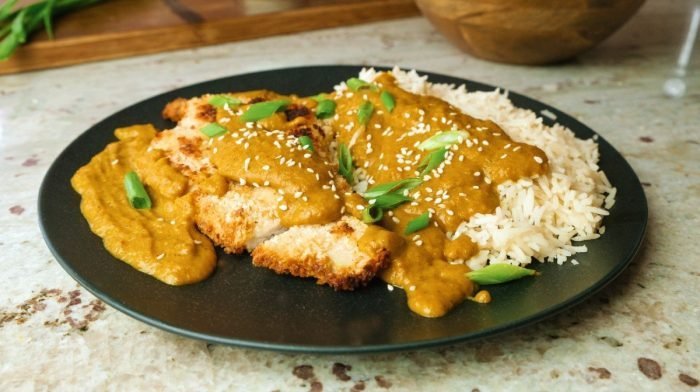 Learn how to master your favourite restaurant dish.