Some days you just don't have the time or patience for elaborate meal prep or complicated recipes, we get that.
Lucky for us, Niall Kirkland's on hand with these super-simple BBQ chicken tacos that are bursting with flavour, oozing with melted cheesy goodness, and can be made in less than 20 minutes.
Serves 3                                 
Ingredients
400g chicken breast (cubed)
1 tsp. garlic granules
1 tsp. paprika
Salt & pepper to season
1 tbsp. 100% Coconut Oil
2 bell peppers (diced)
6 mini tortillas
60g low-fat cheddar (grated)
½ red onion (finely chopped)
Optional toppings:
Shredded lettuce
Coriander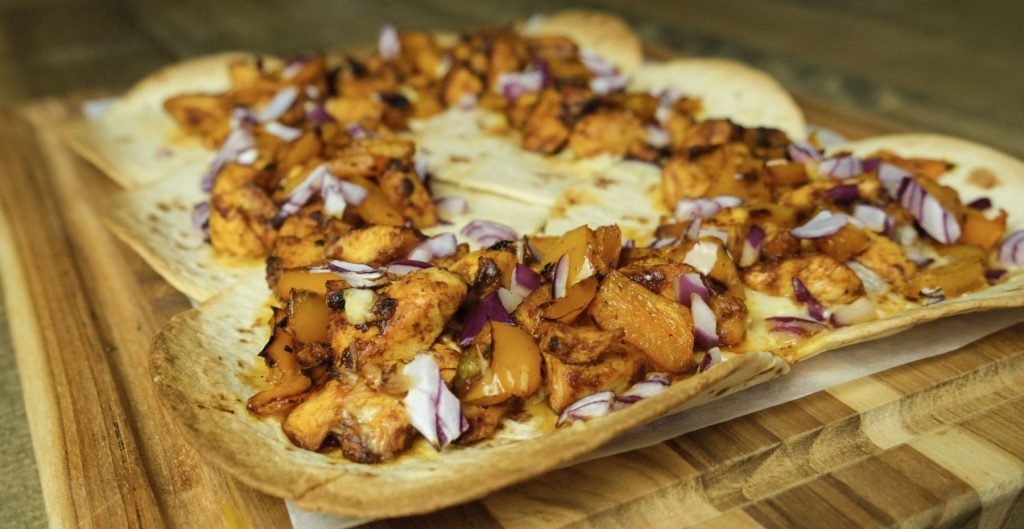 Method
Preheat your oven to 180°C/350°F.
Firstly, add your chicken, garlic granules, paprika, salt, pepper and Sugar-Free Sauce (BBQ) to a large bowl and mix together.
Next, heat a tablespoon of coconut oil in a large frying pan and add the chicken.
Fry the chicken for 7-8 minutes on a medium heat, stirring regularly until it's cooked through and then remove from heat.
Now, add the peppers to the pan and fry for a few minutes, or until the pepper is charred slightly.
Next, on a lined baking tray, build your tacos — starting with mini tortillas, grated cheddar, cooked chicken and then red onion.
Bake the tacos for 8 minutes, top with shredded lettuce and coriander, and enjoy!