Whether you wanted to be a successful athlete when you were growing up, or you still want to be, Imani-Lara Lansiquot has shared her top tips for a perfect sprint start. 
It's time to dust off your running shoes, grab a few friends, and hit the track. Also, be prepared how much pressure your feet have to withstand in order to race to victory – we were shocked.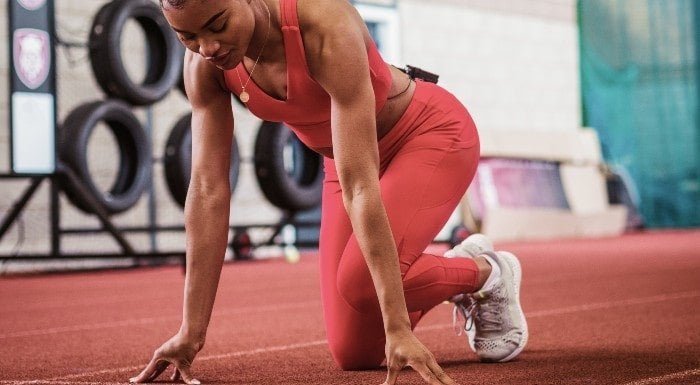 TOP 3 tips
Hands
Hand placement is very important for sprint starts. Ideally set hip-width apart, with your weight pushed forwards through your finger tips and evenly distributed. Imani-Lara shares her way of ensuring her hands are in the right position. 
Back
Who knew that the key to success could all be within the position of you back? Imani-Lara. If your back is in the correct position then you should feel tension in your legs – which will aid a clean start which is vital en route to a race win. 
Projection 
The final piece of the victory puzzle - projection. This is what can separate a disappointing start from an effective start. You just need to make sure that your body is heading down the track in a forward direction. 
Take home message
Next time you're on the track, channeling your inner Imani-Lara, remember – hands, back and projection. Oh, and bunny hops... don't forget the bunny hops. We look forward to seeing you all dart to victory in 2024. 
Enjoy this article?
READ MORE: