Collagen protein is a supplement with a wide variety of benefits that works quite differently from whey or soy protein. Because collagen is present in our bodies in teeth, skin, bones, and cartilage, it's a popular supplement for those looking to improve the health of their skin, connective tissue, and even digestive system.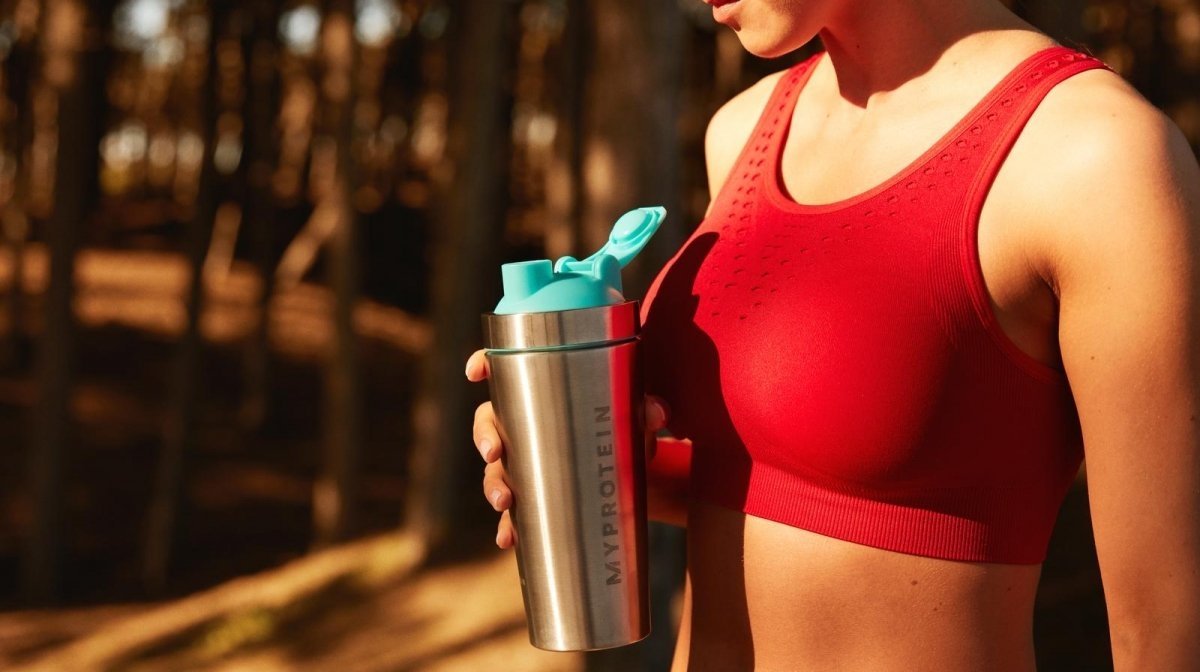 How does collagen work?
Collagen works differently to your other typical protein sources. Whey protein, for example, is digested and broken down into building blocks for muscle growth and repair. Collagen also works in this way, but it also signals the body to make more of its own. Taking in collagen tricks the body in to thinking that its own collagen supply is breaking down which makes our bodies produce more collagen.1 
Collagen also promotes the natural action of creatine, which can boost lean muscle gain and improve recovery between workouts.2 This makes it a natural addition to your supplement routine when you want to improve body composition and workout performance. 
Sources of collagen
Because collagen is a naturally occurring protein, most supplements are sourced from animal sources — like cows, pigs, and fish. The supplements can come in different forms but hydrolysed (or partially broken down) collagen seems to have the greatest benefit. You may be familiar with gelatine, which is a less processed form of collagen that's often used in cooking.  
Collagen Supplements
There are many different types of collagen — types 1-4 are typically included in supplements. These types are the ones that target structural benefits (found in teeth, skin, bone and cartilage), cushioning of joints, and skin, hair and nail health.2 In addition to different types of collagen, different types of supplements are on the market — from protein powder, to drinks, and topical creams.  
Collagen Powder / Collagen Protein
Collagen protein powder is likely the most widely available form of collagen on the market. It's typically found in the hydrolysed — or broken down — form, making it the easiest for the body to absorb.1 It shows the most success in research studies and it mixes easily into beverages and can be added to your post workout shake or taken on its own. Research supports that it improves muscle health like other protein sources.3  
Beverages
Collagen "shots", or drinks, are another popular form of supplement. They have the collagen already dissolved in a liquid that you can easily take on its own. The benefits of these supplements depend on the types of collagen included — as noted above, types 1-4 are the most beneficial. However, they can be pricey and often require refrigeration, making them more difficult to use on the go.  
Bone Broth
Bone broths are another popular way people get collagen in their diets. Although not a true supplement since these are more of a soup, they naturally contain high levels of collagen. They have become popular in recent years and can be found in many grocery stores. They are also easy to make home. 
Topical Cream
Topical creams designed to help improve skin elasticity and have anti-aging effects are widely available. The thought is that these work by increasing the amount of collagen in the skin where they're applied. Research shows that consistent use of topical collagen products can increase hydrating and elasticity of skin over time.4 
| | | |
| --- | --- | --- |
| Collagen Supplement  | Benefit  | Considerations  |
| Powder  | Easy to add to drinks and foods, easily digested, often targets muscle growth  | May not be suitable for vegans/vegetarians, note which types are included  |
| Beverages  | Convenient  | Can be expensive, note which types of collagen are included  |
| Bone Broth  | Natural source of collagen, widely available, can make at home  | Can be high in salt, hard to know collagen levels  |
| Topical Cream  | Increases skin hydration and elasticity  | Hard to know collagen content in products, must be used consistently  |
What is the best way to consume collagen?
The best way to consume collagen is likely in a hydrolysed supplement — whether powder or beverage form. The studies that showed benefit to skin from topical collagen also showed benefit from oral supplements.4 Using a collagen protein powder, when made of collagen types 1-4, will likely provide the widest range of benefits for all uses. 
Take Home Message
While collagen supplements are widely available and popular on the market, there are several different forms and many health claims that can be hard to decipher. To get the greatest benefit, look for a hydrolysed form of collagen, and check that the labels contain the types of collagen that can impact what you are looking for.