If you're hitting your macros and getting adequate protein and veggies each day, you might be thinking your diet couldn't get much better right? But what if you could improve it even more? Enter, superfoods. 
Focusing on foods with proven health benefits is one way to maximise your meal plans and your health. So, let's break down exactly what a superfood is, and give you a few options to add to your shopping list this week.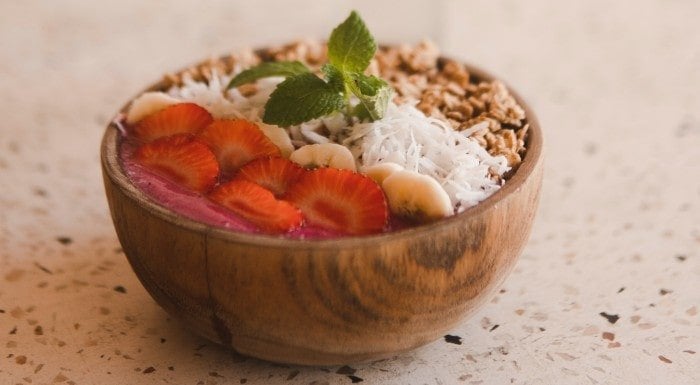 What is a Superfood?
While the term "superfood" is not actually regulated with a standard definition, it often refers to foods that have specific health benefits and functions. We all know that fruits, vegetables, and healthy fats are good for us to include in our diet, but which ones have obvious health benefits? 
Investigating the micronutrients – vitamins, minerals, and antioxidant compounds – often shows how these cellular-level components can have large health benefits.
What are some common Superfoods? 
Cruciferous Vegetables 
While you may be including vegetables like cauliflower, kale, broccoli, and Brussels sprouts in your diet because they're low calorie, high in fibre, and delicious – did you know they're also considered a superfood? These veggies contain powerful vitamins and minerals, including folate, vitamins A, C, K and phytonutrients which can help reduce inflammation.1 
Spinach
Spinach is a nutrient-dense superfood that provides a wide variety of health benefits. It's great in salads, cooked, or thrown into a smoothie. 
Spinach is high in fibre, magnesium, potassium, and iron, and even contains some protein. Packed with Vitamin K, Vitamin A, and Vitamin C, research supports that spinach can protect cells from oxidative damage, prevent inflammation and help with weight loss.2 
Berries
Berries are often a popular fruit choice when trying to lose weight, limit high sugar fruits or cut carbs. While naturally sweet and delicious, they are often lower in carbs per gram than some other fruits. 
Berries are packed with water, fibre, and antioxidants, which leads to health benefits like reducing inflammation, promoting heart health, healthy aging, and gut health.3 Research shows that the benefits of berries are even greater when your body is in a state of metabolic stress (ie, intense workouts).3 
Fatty Fish 
Salmon, herring, and mackerel are considered superfoods thanks to their high omega-3 polyunsaturated fatty acid content. Specifically, these fish are high in eicosapentaenoic acid (EPA) and docosahexaenoic acid (DHA). EPA and DHA have been shown to have heart healthy benefits and experts recommend eating at least two servings of fatty fish each week.4
Garlic
While garlic is a key ingredient in many savoury dishes, you might find that some people insist on large doses of garlic when they want to fight off an illness. Considered an herbal remedy, garlic has been used for centuries to treat infection. More recent research supports its heart healthy benefits.5 
Nuts and Seeds
Nuts and seeds are widely known for their benefits, particularly heart healthy benefits.6 While the individual nutritional profiles of nuts and seeds vary, they all contribute fibre, vitamins, and minerals that support overall health in addition to being a satisfying source of healthy fat. 
Dark Chocolate 
The news that dark chocolate could actually be good for you might be the most exciting scientific discovery of the 20th century. 
Dark chocolate contains antioxidants thanks to its cocoa content, which can be beneficial for heart health. While chocolate also contains fat and sugar (which aren't so good for heart health), dark chocolate has a higher percentage of cocoa and less fat and sugar for maximum health benefit.7 Try to find 70% cocoa content or greater. 
Green Tea
While most types of tea contain powerful plant-based compounds, green tea is a particularly popular superfood beverage that is packed with polyphenols, which are responsible for its health benefits. 
Green tea contains antioxidants that have protective health benefits, and can be used as a nootropic to aid focus, energy and weight loss.8 You can drink traditional hot green tea, try it as matcha powder, or mix some in with your protein shake. 
Avocado
While avocado is a delicious source of heart healthy fat, did you know it also has high levels of protein and fat-soluble vitamins? Fat-soluble vitamins are key to our health and best absorbed with a source of healthy fat like avocado. 
In addition to supporting heart health, including avocados in your diet can also help prevent age related disease. Avocado is also popular in beauty products for its hydrating oils too, leaving your skin looking brighter.9
Take Home Message
While the healthiest dietary patterns contain a wide variety of foods to vary your nutrient intake, including these nine superfoods in your weekly meal plan are a great way to benefit your health. While these foods don't have magical or immediate impacts, they are a good way to take control of a healthier overall diet and lifestyle, and they're all tasty too!
Enjoyed this article?
READ THESE NEXT:
Our articles should be used for informational and educational purposes only and are not intended to be taken as medical advice. If you're concerned, consult a health professional before taking dietary supplements or introducing any major changes to your diet.
Royston, K. J., & Tollefsbol, T. O. (2015). The epigenetic impact of cruciferous vegetables on cancer prevention. 

Current pharmacology reports

, 

1

(1), 46-51.

 

Roberts, J. L., & Moreau, R. (2016). Functional properties of spinach (Spinacia oleracea L.) phytochemicals and bioactives. 

Food & function

, 

7

(8), 3337-3353.

 

Yang, B., & Kortesniemi, M. (2015). Clinical evidence on potential health benefits of berries. 

Current Opinion in Food Science

, 

2

, 36-42.

 

Bowen, K. J., Harris, W. S., & Kris-Etherton, P. M. (2016). Omega-3 fatty acids and cardiovascular disease: are there benefits?. 

Current treatment options in cardiovascular medicine

, 

18

(11), 1-16.

 

Tsai, Chia-Wen, Haw-Wen Chen, Le-Yen Sheen, and Chong-Kuei Lii. "Garlic: Health benefits and actions." 

BioMedicine

 2, no. 1 (2012): 17-29.

 

Kim, Y., Keogh, J. B., & Clifton, P. M. (2017). Benefits of nut consumption on insulin resistance and cardiovascular risk factors: multiple potential mechanisms of actions. 

Nutrients

, 

9

(11), 1271.

 

Kerimi, A., & Williamson, G. (2015). The cardiovascular benefits of dark chocolate. 

Vascular pharmacology

, 

71

, 11-15.

 

Sinija, V. R., & Mishra, H. N. (2008). Green tea: Health benefits. 

Journal of Nutritional & Environmental Medicine

, 

17

(4), 232-242.

 

Bhuyan, D. J., Alsherbiny, M. A., Perera, S., Low, M., Basu, A., Devi, O. A., … & Papoutsis, K. (2019). The odyssey of bioactive compounds in avocado (Persea americana) and their health benefits. 

Antioxidants

, 

8

(10), 426.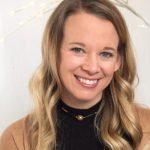 Claire is a Registered Dietitian through the Academy of Nutrition and Dietetics and a board-certified Health and Wellness Coach through the International Consortium for Health and Wellness Coaching. She has a Bachelor of Science in Biology and a Master's degree in Clinical Dietetics and Nutrition from the University of Pittsburgh.
Talking and writing about food and fitness is at the heart of Claire's ethos as she loves to use her experience to help others meet their health and wellness goals.
Claire is also a certified indoor cycling instructor and loves the mental and physical boost she gets from regular runs and yoga classes. When she's not keeping fit herself, she's cheering on her hometown's sports teams in Pittsburgh, or cooking for her family in the kitchen.
Find out more about Claire's experience here.