Want to stay ahead of the trend when it comes to your health and fitness? Reading up on the latest science is a great place to start. Whether you want to de-bunk some old fitness myths, or find a new way to fuel your training, we've picked some recent studies for you to dig into right here. 
This week, we're looking at whether ditching the meat makes you slimmer and how you should be fuelling your new-found love for running and cycling. Let's get the answers. 
Does going veggie make you healthy?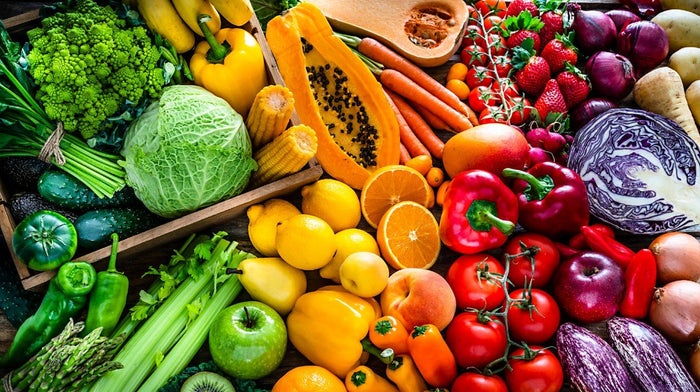 With more and more options available in our supermarkets, it's no surprise that some of us are opting for meat substitutes. It's finally becoming mainstream to eat less meat, so it's definitely not a surprise that many scientists are weighing up the benefits.
This most recent study has done just that — taking nearly 9,000 people and seeing whether what you eat makes a difference.1 The results were certainly interesting too. They discovered that those who at little to no animal products generally had a lower bodyweight than those who did.  
The scientists have surmised that this could be down to eating products that are generally lower in fat and sugar. Meanwhile, those eating more vegetables are more likely to consume more dietary fibres which means they absorb less energy from the food they eat. 
The study also made some pretty interesting claims on the link between diet and personality traits, claiming that people who ate a mostly plant-based diet were more likely to be introverted too. If there's a link between diet and personality, then this is pretty wild — we'd love to see some further studies on this. 
Could switching to cycling still impact the environment?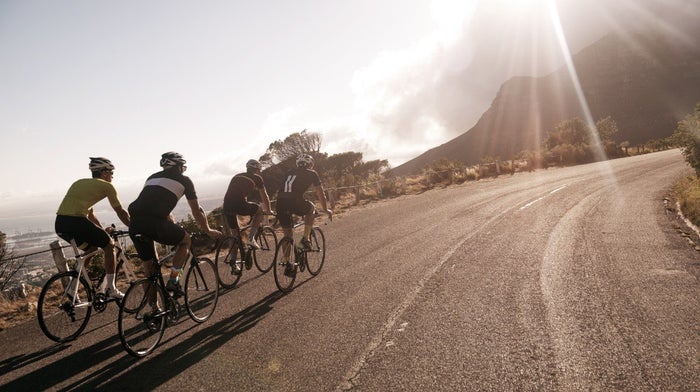 With the government encouraging us to walk or cycle rather than take the bus right now, this can only mean good things for the planet. Or so you'd think.  
Researchers have been quick to note that by moving from passive forms of transport such as cars and buses, to active forms, we'll be needing more energy to fuel this.2 That means more emissions from food production. 
To solve this problem, the scientists have come up with a solution that still helps you to keep active and your greenhouse gas emissions low — a "low-carbon diet". This means — you guessed it — reducing consumption of meat and processed foods in favour of vegetables, fruit, and legumes.  
The researchers have said that cycling just 1km can burn between 25-40kcal, so cycling that 5K round trip to the supermarket could leave you needing a couple hundred extra kcals worth of food each day.  
The question is, will you be switching out that steak for a kale salad? 
Take home message
This week we're really making you reconsider your diet — is a vegetarian diet really better for you and the planet? It's also helped us recognise that taking up a new activity, such as more cycling or walking means you'll need to fuel it right for you too.  
What you put in your body can have a big effect on your goals. Whatever you decide, make sure it works for your lifestyle and keeps you happy and healthy.  
Enjoy these studies?
READ THIS NEXT:
Our articles should be used for informational and educational purposes only and are not intended to be taken as medical advice. If you're concerned, consult a health professional before taking dietary supplements or introducing any major changes to your diet.
1. Medawar, E., Enzenbach, C., Roehr, S., Villringer, A., Riedel-Heller, S. G., & Witte, A. V. (2020). Less Animal-Based Food, Better Weight Status: Associations of the Restriction of Animal-Based Product Intake with Body-Mass-Index, Depressive Symptoms and Personality in the General Population. Nutrients, 12(5), 1492.
2. Mizdrak, A., Cobiac, L. J., Cleghorn, C. L., Woodward, A., & Blakely, T. (2020). Fuelling walking and cycling: human powered locomotion is associated with non-negligible greenhouse gas emissions. Scientific Reports, 10(1), 1-6.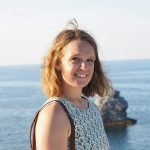 Evangeline has taken part in competitive sports since a young age. As a qualified RYA Dinghy Instructor, she understands the importance of proper nutrition for fuelling extreme and endurance sports, especially due to her experience in Team GBR Squads and captaining and coaching her University first team.
In her spare time, Evangeline loves running – especially marathons. On the weekends, you'll find her taking on water sports or hiking up a hill. Her favourite evenings are spent taking on a HIIT session or squats in the gym before digging into some spicy food and a ton of vegetables – yum!
Find out more about Evie's experience here.