We can smell BBQs wafting down the street. Hear the rattle of Pimm's bottles in our shopping bags. And we've stocked our freezers full of ice cream. Summer is officially here. Unfortunately, summer can make our workouts even sweatier. And so, a good gym kit is essential. Let's start with the basics. A great gym top. Something that's supportive, comfortable, and of course, sweat-wicking. 
We've narrowed down some of the best gym tops for women this summer to add to your basket.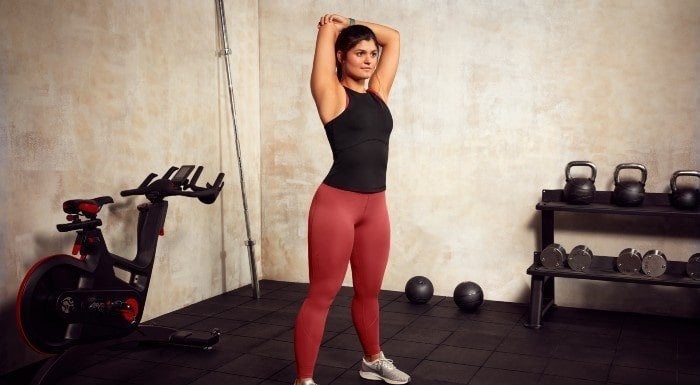 This soft-feel crop is a must-have for summer training. The cropped fit and gathered front detail is flattering, and the vest design means you won't have excess fabric getting in your way. Move freely throughout your session with optimum mobility, and feel comfy all the way through with the soft-touch fabric. 
Power Short-Sleeve Crop Top
If you're after something with that same flattering cropped fit whilst keeping your shoulders covered, the Power Short-Sleeve Crop is for you. With the twist-front detail and added sweat-wicking technology, this top is practical as well as stylish. 
The tight fit means this top isn't going anywhere, even in the toughest of workouts. 
Looking for something with a bit more coverage but still light and airy? The Gradient Graphic Vest is ideal. With a relaxed fit and soft-touch fabric, it's comfortable and flattering. The dropped armholes allow for air-flow throughout your workout, keeping you cool and comfy. 
We've also got plenty of essentials T-shirts if vests aren't your thing. 
Adapt drirelease® Reach Vest
Drirelease® technology is a total gamechanger when it comes to summer training. Sweat is wicked away from the skin fast, so fast that this fabric dries up to 4x faster than cotton, keeping you up to 7 degrees cooler in your workouts. And with no chemicals or irritants. The dropped armholes and cropped fit also aids airflow, keeping you comfortable and ready to smash your session.
This option is for those who want maximum coverage on their arms, but also want to remain cool and dry. The Shape Seamless crop is made with that all-important sweat-wicking technology, so don't worry about getting too sweaty, even in a long-sleeve top. The cropped fit also keeps you cool whilst being flattering, and raglan sleeves enable you to reach further. 
Take Home Message
We've got tonnes of options for gym tops for women this summer, and they'll all keep you feeling cool and dry throughout your session. The most important factors to consider are sweat-wicking technology, airflow, and comfort. So, whether you want something more full coverage, or you want to keep things more minimal, we've got you covered. All that's left to do is choose your colour.
Want to see more of our clothing?
READ THESE NEXT: