The Dead Hang is a simple, effective, but often overlooked exercise with many training benefits. From improving your pull-up to offering a good full-body stretch, here's how you can benefit from adding it to your training plan.
Jump To
What Is The Dead Hang?
It's exactly what the name suggests. The dead hang is an exercise where you hang from an overhead bar as if you're about to do a pull-up.
It couldn't be simpler to perform a dead hang. Using a pull-up grip, hang from the bar, tensing your core and glutes for stability and additional strength work.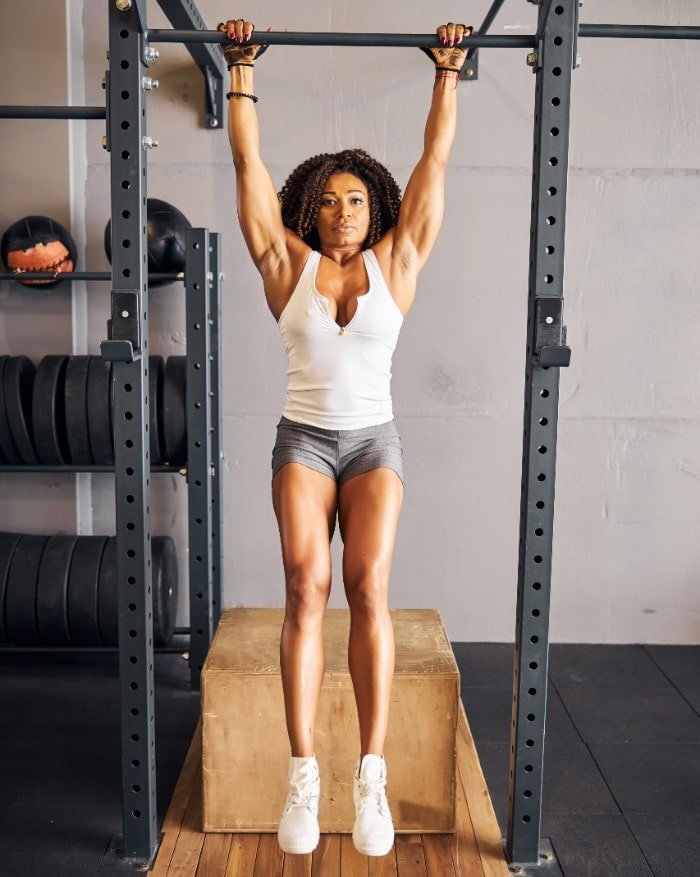 How Long Should You Be Able To Hold A Dead Hang?
It depends on your ability and strength, but it's advised you try to improve on your previous time each new attempt:
Beginner: 10-15 seconds
Intermediate: 20-30 seconds
Advanced: 45 seconds or longer
How to dead hang for longer
Build up your time each occasion you perform the Dead Hang. Start small and add five seconds each time to build up your strength and tolerance of the move. This combined with other movements that improve your grip strength will increase the time you can complete the move for.
Use a secure overhead bar and a step or bench so you can easily reach it — you don't want to jump straight into a dead hang.
Grip the bar with an overhand grip (palms facing away from you) with your arms about shoulder-width apart.
Move your feet off the step or bench so you're hanging on to the bar.
Keep your arms straight and relaxed. Hang for 10 seconds if you're a beginner. Gradually work up to 45 seconds or a minute as you get more advanced. Slowly step back onto the step or bench before releasing your arms. Repeat three to five times.