With new social distancing advice in place that gives us more flexibility to spend time outdoors and socialising, we've been looking at ways to keep us entertained whilst social distancing outside with friends, family and members of our household.  
We've put together a list of five sports that anyone can participate in while following government guidelines and social distancing.  
Based on the latest regulations, our list includes sports and activities that can be played in group sizes varying from a solo party to teams of six.  
Let us know if you try one of these activities and whether you've found a new skill!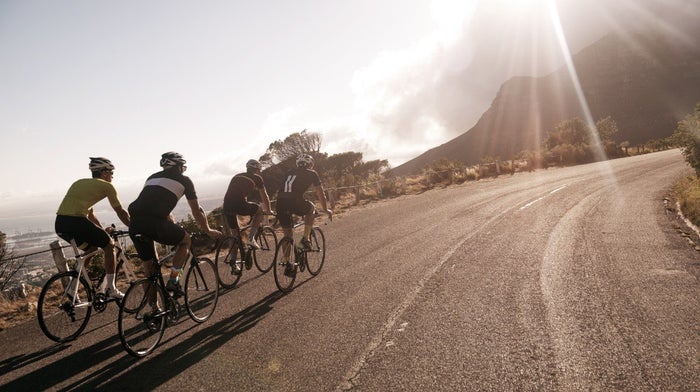 Frisbee
This plastic disc is easy to transport and can provide lots of amusement to all ages.  
If you're as competitive as us, then you'll be working up a sweat in no time! Playing frisbee for even just five minutes really tests your aim and coordination skills which is great for other ball sports and keeping your eyes sharp.  
Frisbee can be played in groups of up to six people. Make sure that you're spaced at least two metres away from each other if you're from different households and watch out for any clashing of both personal space and social distancing space! 
If you're joining with another household, why not split into two teams in two lines: which household can catch the most throws without dropping the frisbee?  
Golf 
Before you jump to the conclusion that golf is expensive and you need a membership to play, you should know that this sport is actually really accessible. 
A driving range is a great way to practice playing if you're a total novice or haven't played in a while. Some places even let you borrow clubs so you can just turn up and play. 
A driving range is also perfect if you want to get out of the house and it's pouring down with rain as many driving ranges are covered and therefore sheltered from the elements.  
Another option is what's known as a pitch and putt. This is essentially a shorter golf course with fewer holes and tend to have a more relaxed attitude.  
Golf is a great sport to either play on your own or with a companion, whether you're joined by another member of your household or social distance with a friend. You'll be surprised at how muscles that you weren't even sure existed ache after a round of golf. 
Tennis
It comes as no surprise that this game is suitable for two to four players. Best suited as a two-player game if you're not from the same household, or a four-person game with two players from the same household on each side.  
Tennis is a wonderful sport to get your heart pumping and if you haven't practiced in a while, we're sure that you'll put your sprinting skills to the test as you race around the court. 
Just remember that current circumstances mean it's acceptable to not shake your opponents' hand at the end of the match... 
Croquet
If tennis wasn't British enough for you, why not try your hand at croquet? This low impact sport is perfect enjoyed in the sun on a rest day to move a little, or even following a hard workout.  
Croquet can be played by two to six players split over two teams. As with frisbee, make sure that you're aware of others around you who aren't from your household.  
This game does have an official set of rules but if you're only playing for fun, why not keep a tally of who scores the highest points based on your own rules?  
A croquet set is also portable so can be played in a garden with your household or in a park with friends.  
Cycling
This one is a popular sport that has already become a new firm favourite for many — it's also a great way of avoiding public transport right now.  
We don't need to explain the many benefits of cycling to you, we know that you're already aware of the positives. But if you're tired of cycling alone, you'll be pleased to know that cycling is a great sport to carry out with a companion.  
If you're not from the same household, cycling in single file behind one another is not only great for slip stream and speed, but also complies with the government's current advice. 
When stopping for a break, be mindful of each other's space, and keep an eye on pedestrians who may be close to the road or footpath and are unable to move a good distance away from you. 
Take home message 
While we can't participate in every single sport in the world just yet, we can make use of several sporting opportunities available right now.  
The new regulations mean that we can enjoy the company of others in an open environment and sport is the perfect way to stay entertained and active this summer. 
It's important to adhere to the Government's advice at all times so please be aware of others around you, particularly if your frisbee aim is a little out of practice. 
Looking for more activities to do right now?
READ THIS NEXT: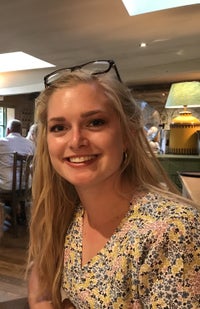 Shannah Hatch began her career in the field of nutrition after attending a Farm to Fork workshop. She currently works as a Dietetic Support Worker, providing nutritional guidance and support within the NHS. Shannah has previously worked to create new supplement products to launch and took the ideas from paper into the warehouse. Her most enjoyable learning experiences include shadowing other health professionals and attending talks on a range of issues such as the link between our diet, female hormones and sport. Shannah has participated in many volunteering opportunities, including work with food banks, leading sports nutrition workshops and participating in trial studies. She hopes to continue making a difference in the industry, educating and collaborating with others to encourage good nutrition. In her spare time, Shannah enjoys rock climbing, running and trying to piece a tune together on the piano.