Spending time exercising outdoors has been proven to boost your mental health, not least because exercise releases endorphins, but also because getting some fresh air can help you feel like a weight has been lifted off your shoulders. 
Snowdon is a popular mountain for a day of walking. It is approximately 3,560ft tall – making it the 19th highest peak in the British Isles. On average, it's likely to take seven hours to walk up and down Snowdon, in which time you will have burned roughly 2,000 calories, and your step count will be through the roof at 20,000 steps! Not bad for a day out! 
Read about how many steps you actually need day-to-day here: 
However, in recent months there's been a huge increase in the number of people visiting the mountain, which has resulted in huge wait times to reach the summit. So, whilst you may be keen to visit the iconic Welsh mountain, now might not be the best time... 
Almost 750,000 people now visit the mountain every year.1 Which is an increase of 200,000 in the last three years.1 The Director of the Snowdonia Society, John Harold, was interviewed by The Guardian, who says the huge increase in visitors is more than the mountain paths can handle.2 Harold went on to say... 
"In order to respect something you need to have some knowledge or relationship with it. I think what we're seeing is a high proportion of people coming who have seen attractive images on social media or elsewhere and thought, cool, I'll have some of that"
Throughout the summer months there have been problems reaching the summit of the mountain, because of large queues – resulting in wait times of over 45 minutes1 for some people to reach the top of the mountain... a bit of a wait for the obligatory top of the mountain photo.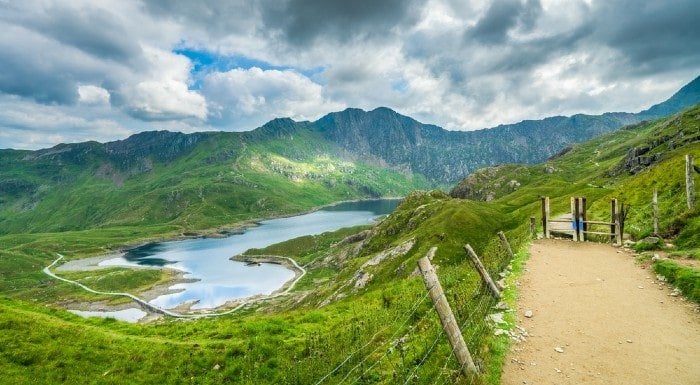 Locals believe the sudden influx of tourists is a result of other destinations being more difficult to travel to because of coronavirus. Certain locals have taken issue with the number of visitors to the mountain, mostly because of the amount of litter and also the wait times to reach the summit, although some have a problem with the attire of the walkers, which has even included flip flops.1 
Take Home Message 
If you're wanting to tackle Snowdon this year, you might want to wait until the summer period has ended in the hope that wait times might at least drop to below 45 minutes. And remember, flip flops could be problematic when climbing a mountain, not least with the locals! 
Enjoy this article?
READ MORE HERE:
https://www.bbc.co.uk/newsround/58302624
https://www.theguardian.com/environment/2021/aug/23/calls-for-visitors-to-respect-snowdon-damage-mountain