Protein is not just for bodybuilders – it is a key macronutrient that we all need for optimal health. Protein helps to boost our immune system, heal any injuries, and supports healthy cell growth and repair.1 When it comes to fitness goals, protein powders can also help us build lean mass, shorten recovery time, and even lose weight.2 
The best protein powders for women provide all of the essential amino acids to support health and strong muscles. While there are so many great options for women to choose from, it can also be confusing. So, let's break it down and clear up some of the confusion.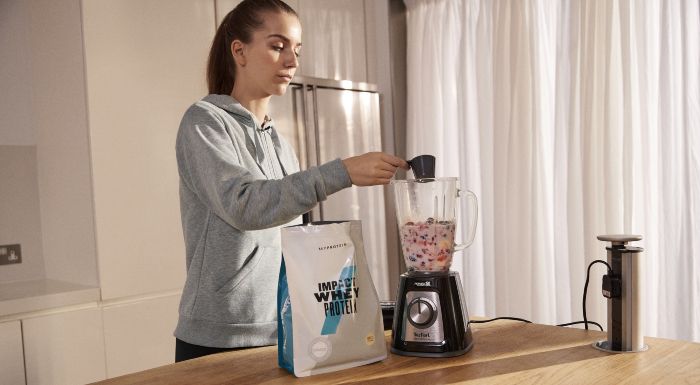 1. Impact Whey Protein: Your Basic Protein
Portion Size: 25g 
Protein per Serving: 19g 
Whey protein is the most common form of protein powder that you'll find. Made from cow's milk, it contains all of the essential amino acids, including almost 5 grams of branched chain amino acids (BCAAs), which are key for muscle building and recovery. 
Impact Whey is good for anyone who needs to add protein in their diet; at close to 100 calories and low in sugar, it can easily fit your macros or calories for the day.