NMN and its potential benefits as a supplement is a subject that has been explored by researchers, with some believing it may help reverse the ageing process. This article explains what NMN supplements are, gives some background on what the current research says on NMN's benefits, and explains its potential use as an anti-ageing supplement.
Jump to: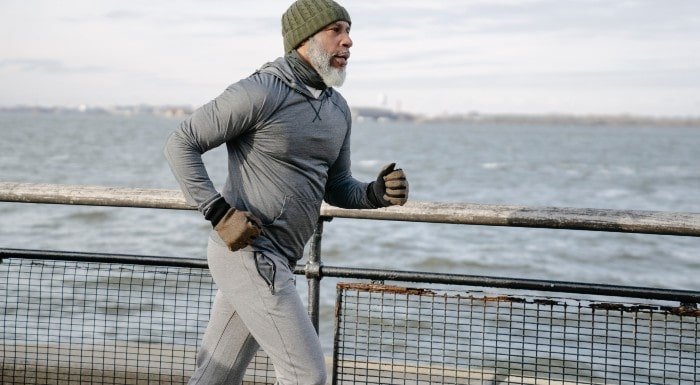 What is NMN?
Nicotinamide mononucleotide (NMN) is a molecule that exists in all life forms. Its role in the body is as a direct precursor to nicotinamide adenine dinucleotide (NAD) and it has the potential to increase availability of NAD+. NAD+ is a co-enzyme that is needed in over 500 enzymatic reactions. Significantly, NAD+ plays a role in metabolic health, gene expression, DNA repair and ageing.1
NAD+ levels decrease gradually as we get older, so the studies investigating NMN have looked into whether it can raise NAD+ and help to "reverse" parts of the ageing process.2 It's important to note that research is still in its infancy — so far it has consisted mainly of test-tube and animal studies.
What are the potential benefits of NMN supplements?
The main proposed benefit of NMN is its potential to increase availability of NAD+, which could lead to a diverse range of health benefits. Currently, the evidence for benefits in humans is lacking, with research still in its early stages. However, test-tube and animal studies so far, as well as pre-clinical trials, have shown encouraging results. The potential benefits currently being researched include:
Enhanced maintenance of DNA repair
Levels of NAD+ in the body decrease as we get older. In turn, this results in reduced activity of an enzyme called PARP1.3 This enzyme plays a key role in repairing DNA. In mice, supplementing NMN has been shown to boost levels of NAD+ and enhance the activity of PARP1, enabling greater repair of DNA.3 This has led researchers to the theory that restoring NAD+ with NMN supplementation could help protect the body against the ageing process by reversing damage to DNA.
Improved cardiovascular fitness
NMN administered to mice has shown improved mitochondrial function, capillary density, blood flow and type II muscle fibres.4 All of these are important for aerobic fitness. In one of the few studies performed in humans to date, supplementation of NMN in amateur runners showed an improvement in ventilatory threshold (i.e. how long participants could exercise before getting out of breath),5 which is a key predictor of endurance performance.6 Improvements were also seemingly dose-respondent, with greater improvements seen in those receiving higher doses (300mg vs 1200mg). The researchers concluded that exercise training alongside NMN supplementation may help to improve endurance performance.
May increase muscular endurance and strength
Muscle mass is important in older adults to maintain function and movement.7 It has been suggested that supplementing NMN in elderly may help improve muscular strength and performance. In a pre-clinical trial, researchers proposed that NMN may help with muscular conditions such as sarcopenia, an age-related loss of muscle mass. However, this trial has not yet been peer reviewed and the results should therefore not be considered conclusive.
May prevent age related weight gain
In mice, supplementing NMN has been shown to protect against age-related weight gain. In a 12-month study, mice that were given 300mg of NMN showed a 9% reduction in weight gain, along with higher levels of lean mass and lower levels of fat mass.4 The study also showed that mice administered with NMN had a higher energy expenditure throughout the 12 months, which may have contributed to the improved body composition. These results have not yet been replicated in human studies.
NMN supplements and anti-ageing
DNA repair, cardiovascular fitness and muscular strength are all integral parts of staying healthy later in life. As such, NMN has been touted as a potential anti-ageing supplement. Currently, there is very little evidence in human trials supporting this.
There is also limited evidence to support what quantity of NMN is safe for human consumption and whether it has any long-term effects on the human body. However, in a six-week trial involving amateur runners, doses of 1200mg per day showed no adverse effects.5
Take home message
Due to its potential to increase NAD, NMN is being researched as a supplement that could provide a range of health benefits, including anti-ageing. The research into NMN is still in its early stages with most studies performed on mice. Some of the potential benefits of NMN may include the maintenance of DNA repair, improved body composition, improved muscular endurance and strength, and enhanced endurance.