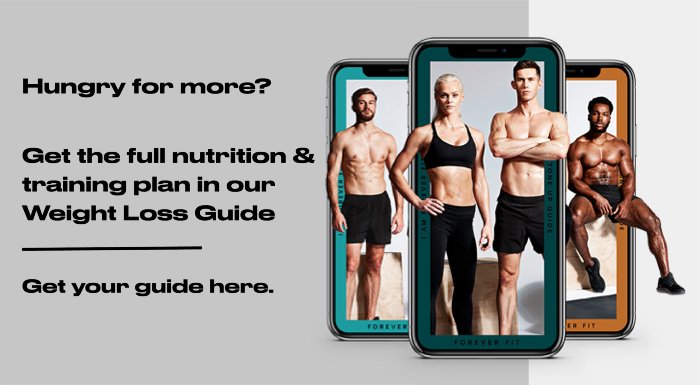 Try out low-carb rice in your next low-carb meal prep session, at only 7kcal and 0.1g carbohydrates per 100g.
Remember, when assembling mason jars, the liquid ingredients go in first so the rest of the ingredients don't go soggy while they're in the fridge.
Just shake when you're ready to eat!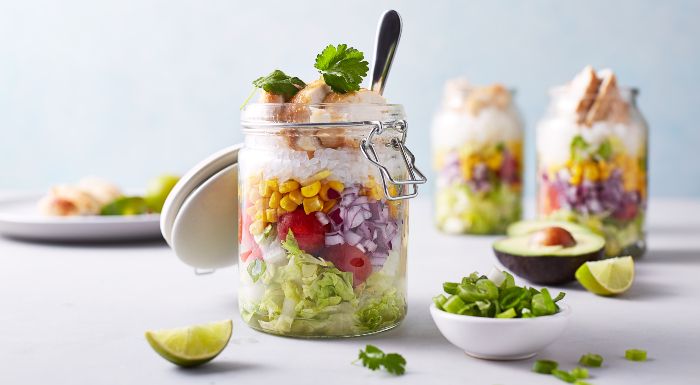 Ingredients
4 chicken breasts
1 tsp. Coconut Oil
4 tomatoes (finely chopped)
1 red onion (finely chopped)
Pinch salt and pepper
1 lime (juiced)
4 sachets (400g) Zero Rice
1 200g tin sweetcorn (drained)
2 avocados
2 heads little gem lettuce (chopped)
8 tbsp. soured cream
Spring onions to garnish
Method
1. Cut chicken breasts into cubes, season, and pan fry on a medium heat with a little coconut oil until fully cooked through. Remove and allow to cool.
2. Cook the rice. Rinse under cold water, and then cook for either 1 minute in the microwave or 2-3 minutes in a pan. Set aside and allow to cool a little.
3. Assemble your mason jars. Divide and drop in the chopped tomatoes and onions, lime juice and a little salt and pepper and mix. Add 2 tbsp. soured cream to each jar. By adding the liquid first, you won't get a soggy salad after a few days in the fridge.
4. Divide the sweetcorn amongst the jars, then add the rice, chicken, avocado, little gem lettuce leaves and lastly the cheese. Screw on the lid and enjoy 4 days' worth of healthy lunches!
MACROS PER JAR
Calories: 421      Protein: 36g      Fat: 23g      Carbs: 19g