Panna cotta is a traditional Italian dessert that's basically a simple (but super delicious) mixture of cream, sugar & vanilla — which usually means it's pretty unhealthy too.
Our Italian kitchen queen @healthy_floflo has made a much lighter version of this irresistible treat though, so you can enjoy an indulgent tasting dessert that has incredible macros too. Each serving packs in over 23g protein and only has 202 calories. Sounds like a sweet deal, right?
There's no added sugar in Flo's recipe and it's made with just a handful of simple ingredients, including one of our most exciting flavour launches to date — Cereal Milk Impact Whey Protein. If you haven't already got your hands on this, then we seriously recommend you get it added to your basket ASAP. You'll thank us later.
All in all, we think we just found your new go-to dessert for satisfying those after-dinner cravings and we can't wait for you to be as obsessed with it as us.
Serves 2
Ingredients
Method
First make up your protein shake by adding the coconut milk, water, and Cereal Milk Impact Whey Protein to a shaker and shaking well for a smooth, lump-free liquid.
Pour into a bowl and then add the gelatine – leave for a few minutes before mixing, then add the vanilla extract.
Transfer the mix into a pan and gently warm up the liquid, being careful not to let it reach boiling.
Pour into 2 ramekins and place in the fridge to chill for a minimum of 4 hours or overnight.
Meanwhile, prepare the strawberry sauce by simply blending the strawberries with a handheld blender. Leave in the fridge to chill until needed.
Once the panna cotta has set, serve by carefully flipping the ramekin over a plate. Cover with the strawberry sauce and a few extra strawberries for a finishing touch – then dig in!
Try these sweet & simple recipes next:
Nutritional info per serving:
| | |
| --- | --- |
| Calories | 202 |
| Total Fat | 6g |
| Total Carbohydrates | 12g |
| Protein | 23g |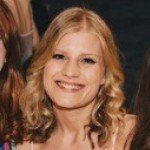 Lauren is an English Literature graduate originally from the South. She's always loved swimming, has discovered the power of weight training over the past few years, and has lots of room for improvement in her weekly hot yoga class.
On the weekends she's usually cooking or eating some kind of brunch, and she enjoys trying out new recipes with her housemates – especially since shaking off student habits, like mainly surviving off pasta. Above all, she's a firm believer in keeping a balance between the gym and gin.
Find out more about Lauren's experience here.