If you're fed up of all the usual festive treats, it's time to switch up the dessert spread with this low-sugar Christmas tiramisu. Flavoured with zesty orange and sugar-free and calorie-free FlavDrops, this is a dessert you can proudly serve up to your fit fam — it's even sprinkled with protein chocolate!
It's also a great no-bake option for those of us who are disastrous at desserts. Simply soak the fingers and layer it up! Make in a matter of minutes for a dessert that looks and tastes like it took you hours.
Serves 10
Ingredients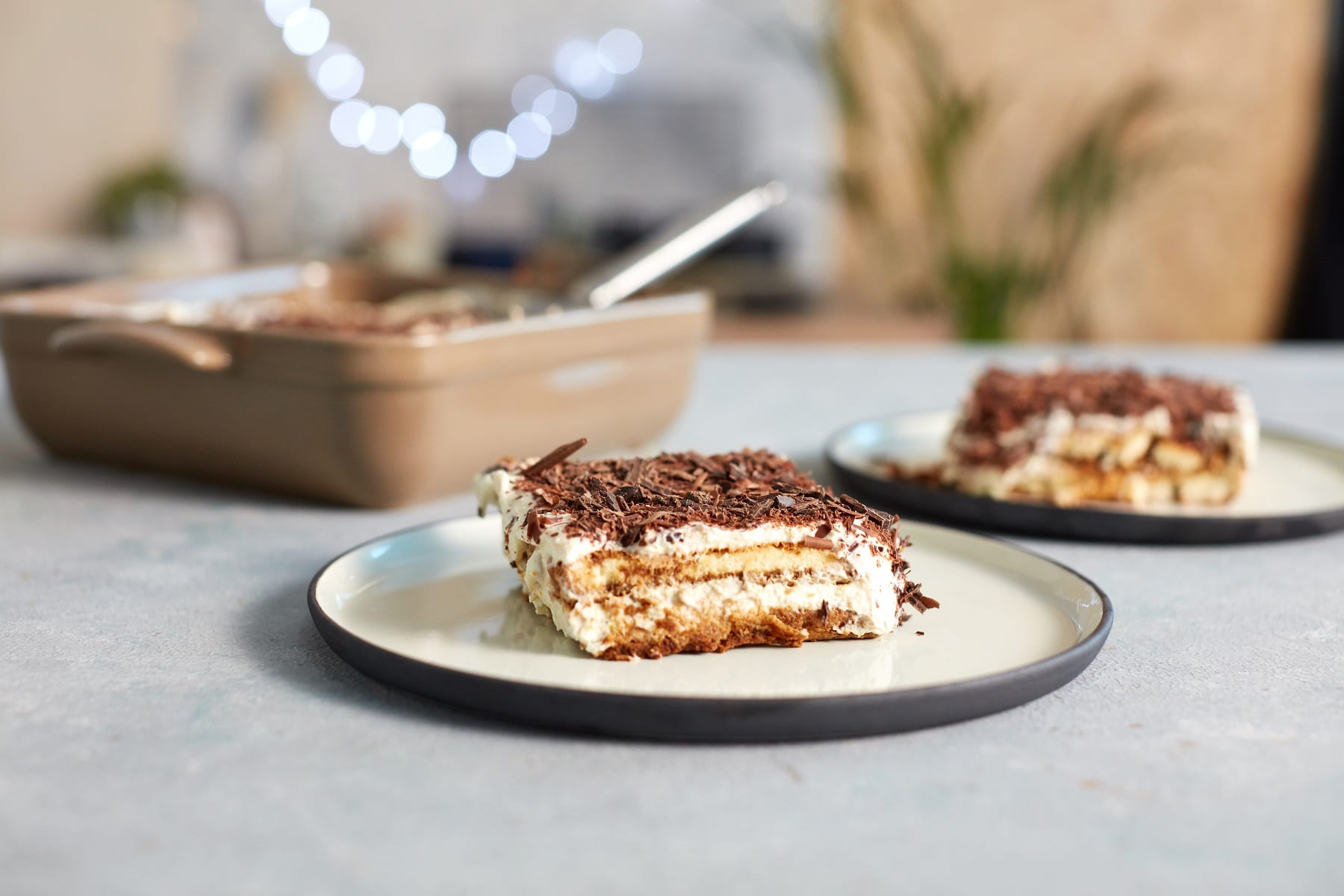 Method
1. Add the cold coffee to a large bowl, dip the sponge fingers into the coffee and then place into a baking dish so that you get an even layer of soaked fingers along the bottom.
2. In a separate bowl, add the ricotta, almond milk, FlavDrops and orange zest, and whisk together until smooth.
3. Add the mixture over the top of the sponge fingers, and then place another layer of coffee-soaked sponge fingers on top of that. Repeat until finished.
4. Grate and sprinkle the dark Protein Chocolate all over the top, place in the fridge for 30 minutes, and then enjoy!