It's officially time to embrace all things Christmassy, and that means even your morning pancakes are getting a festive makeover.
---
Whether you mastered the flip ages ago or you're a little more cautious in the kitchen, we can guarantee this recipe is a sure-fire way to success (in the form of perfectly cooked pancakes). And with only four simple ingredients, it's an easy win for any day of the week.
Serves 1
Ingredients
1 lhttps://www.myprotein.com/sports-nutrition/impact-whey-protein/10530943.htmlarge banana
2 large eggs
1 scoop Rolled Oats
Optional toppings:
Whipped cream
Mini gingerbread man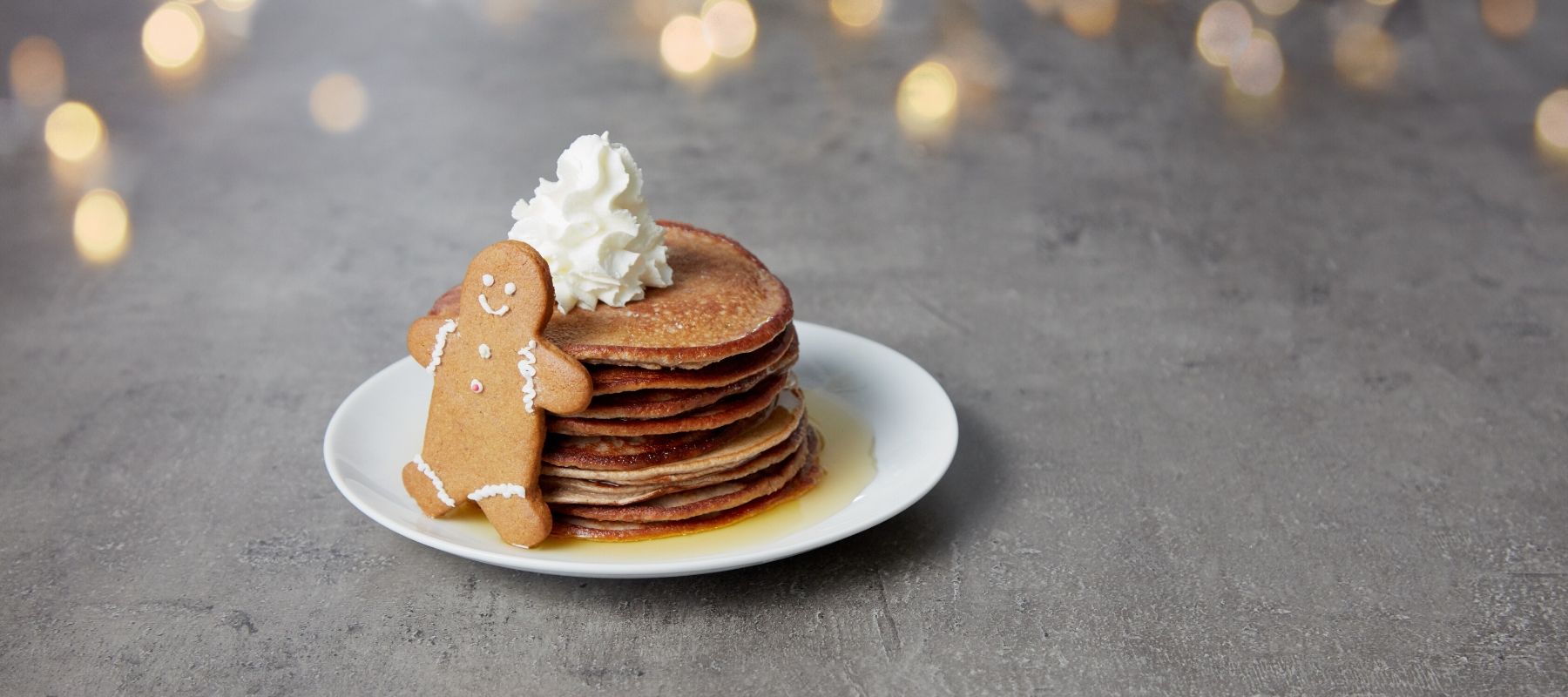 Method
Firstly, add the banana and eggs to a blender and blend until smooth.
Add the protein and oats and blend again (adding the wet ingredients first helps to make sure that none of the dry ingredients get stuck to the bottom of the blender).
Heat a little oil or butter in a medium-sized frying pan and then pour ¼ of the pancake batter into the pan. If you want thicker pancakes, wait for about 15 seconds and then pour a little more on top.
Cook for around a minute, then flip and cook for another minute. Remove from the pan and place on a plate to the side.
Repeat with the remaining batter until you have a stack. Top with your favourite toppings – we went for Sugar-Free Syrup and a squirt of whipped cream.