If you've got a sweet tooth, you definitely need our newly restocked Swizzels range in your life.  
We've partnered up with the iconic sweet brand to bring you some of our high-protein bestsellers in flavours from your childhood — yep, we're talking Drumstick, Refreshers, and Love Hearts. See more about the range here. 
Better yet, our favourite recipe queen @healthy_floflo has come up with this deliciously simple way to make a high-protein frozen yoghurt treat using both the Drumstick-flavoured Clear Whey Isolate and Layered Protein Bar. Double the taste, double the nostalgia.  
You literally just need to add a few spoons of your favourite yoghurt (and maybe some confetti sprinkles if you're feeling extra) and in no time at all you'll have an irresistibly sweet snack that satisfies your cravings while being pretty macro-friendly, too.  
Makes 8 pieces  
Ingredients 
300g 0% fat Greek yoghurt  
1 scoop Clear Whey Isolate (Drumstick) 
½ Layered Bar (Drumstick)  
Optional toppings: 
Swizzels Drumstick Squashies  
Confetti sprinkles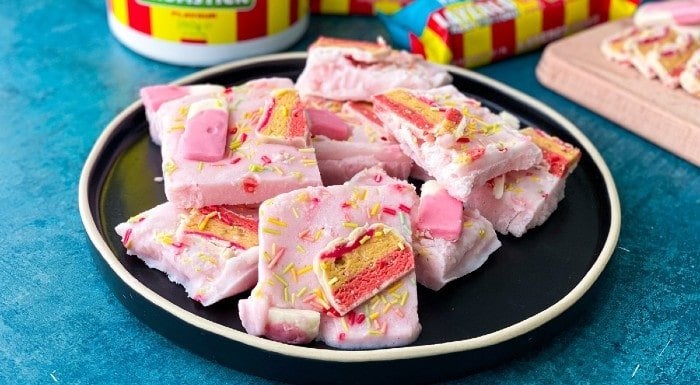 Method  
1) Simply mix the yoghurt and Drumstick-flavoured Clear Whey Isolate until smooth and then pour into a lined baking dish or freezer-safe container.  
2) Top with slices of Drumstick-flavoured Layered Bar and if you're feeling indulgent add some Drumstick Squashies along with some colourful confetti sprinkles. 
3) Freeze for at least 3 hours, then take out and slice up into delicious bite-sized pieces. Enjoy immediately or keep in the freezer for a few days. 
Nutritional info per piece:  
 

Calories

 

 Protein

 

Carbs

 

Fat

 

Without toppings

 

45 

 

7.6g

 

2.4g

 

0.5g

 

With toppings

 

63

 

7.7g

 

6.2g

 

0.7g

 
Like this recipe?
FIND MORE HERE: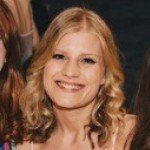 Lauren is an English Literature graduate originally from the South. She's always loved swimming, has discovered the power of weight training over the past few years, and has lots of room for improvement in her weekly hot yoga class.
On the weekends she's usually cooking or eating some kind of brunch, and she enjoys trying out new recipes with her housemates – especially since shaking off student habits, like mainly surviving off pasta. Above all, she's a firm believer in keeping a balance between the gym and gin.
Find out more about Lauren's experience here.