This cheesy bake is top tier comfort food – ideal for winter meal prep. 
---
Sometimes the only thing getting you through another day at the office is the thought of what food you've got waiting for you at lunch time. So, why not treat yourself to something super-warming and comforting? You deserve it.  
We've taken cauliflower cheese, which is arguably one of the best side dishes going, and made it into the main event by adding some extra protein and nutritious kale. The result is rich, creamy, and definitely satisfying.  
Serves 4 
Ingredients
1 large cauliflower
200 g kale (shredded)
1 tbsp. olive oil
400 g lean pork sausages (meat squeezed out)
500 ml milk
50 g low-fat olive spread
50 g plain flour
1 tsp. salt
1 tsp. black pepper
200 g low-fat cheddar (grated)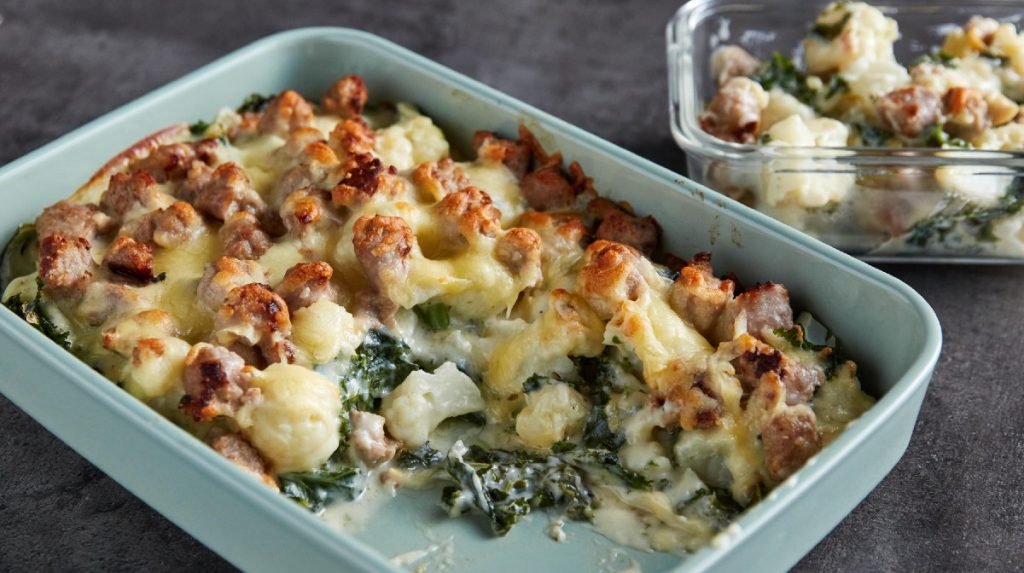 Method
Preheat the oven to 200°C. 

First, chop the cauliflower into florets and add to a large saucepan of boiling water. Boil for 6 minutes, then add the chopped kale and boil for a further 2 minutes. Drain the veg and add to a baking dish. 

Next, heat the olive oil in a non-stick frying pan and add the sausage meat. Fry for a few minutes until cooked through and nicely browned, then set aside.  

Wipe the pan and then add the low-fat spread and melt over a medium heat. Once melted, add in the flour and stir through to make a thick paste-like consistency. 

Gradually add the milk stirring constantly to combine with the flour and butter paste until you have a thick white sauce. Season with salt & pepper, then add the grated cheese and stir through until melted. 

Carefully pour this cheese sauce over the top of the cooked veg in the baking dish, then add the cooked sausage meat, and sprinkle with a little extra cheese. 

Bake in the oven for 25 minutes until the cheese is golden brown and bubbling. Serve immediately or portion up into meal prep containers for your lunches.  
Nutritional Facts
Amount per serving
| | |
| --- | --- |
| Calories | 563 |
| Total Fat | 33g |
| Total Carbohydrates | 28g |
| Protein | 44.8g |
Try making these meal prep recipes next: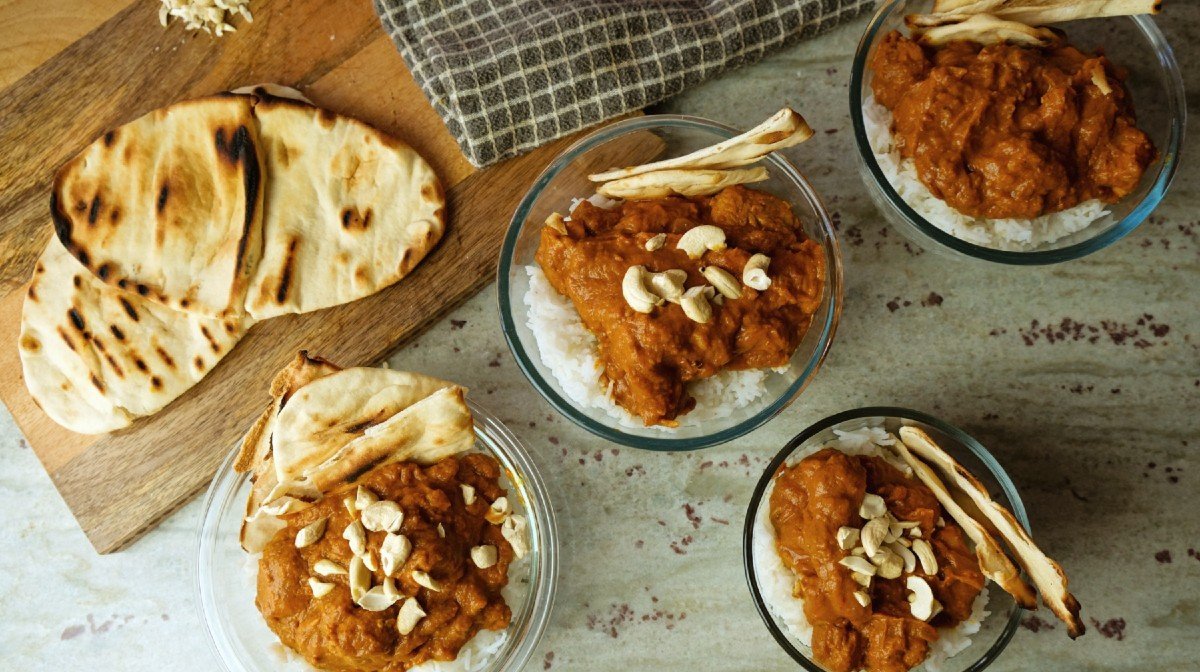 Sort your lunches for the week in just half an hour.