When you think of raising money for charity, at the top of your list will be a bake sale, or running a race. Well, there's now a totally new and exciting way to do it — taking part in a Battle Cancer event.
Battle Cancer stemmed from a series of small fundraising events championed by founder, Scott Britton. Then a powerlifter, Scott instigated lifting challenges to raise money for cancer charities — including deadlifting the weight of the Titanic which weighs over 52,000 tonnes!
This charity event combines functional fitness with community, all with the aim of raising money for cancer charities.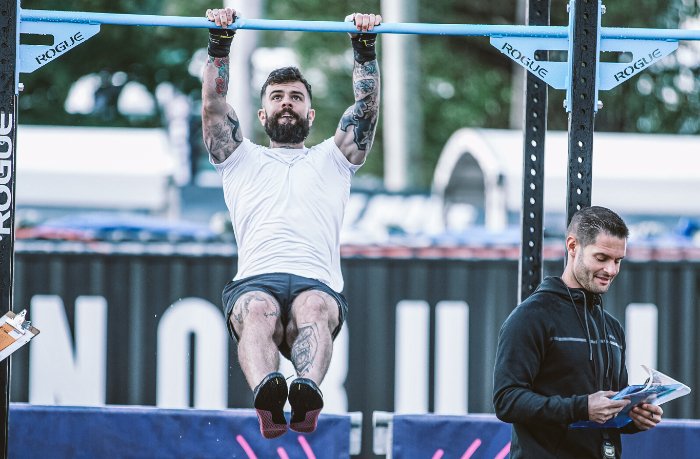 How does it work?
The heroes at Battle Cancer use ticket sales to put on the events across the world. They say, "It's Battle Cancer teams that make a difference — we merely give them the boost and support to achieve incredible feats of fundraising.
"From sponsored workouts and gym events to fundraising auctions, quiz nights, hair shaves and more, Battle Cancer teams continually find more ways to raise funds for cancer charities close to their hearts. Together they reach a grand total."
You can raise money for any cancer charity you like and anyone can get involved too — you don't have to be a pro to take part. In fact, your results can be impacted by how much you raise.
"Unlike other fitness competitions, fundraising can give teams a leg up on the competition by contributing to their overall score. Before the event even starts, we level the playing field to allow super-fundraisers to shine alongside the super-fit."
What can you expect at an event?
First off, get ready for the supportive community vibe that is Battle Cancer.
"We laugh, we cry, we sweat. We forge closer teams and make new friends. Share experiences, lend a shoulder and stretch mental and physical capabilities. So much happens at Battle Cancer events, but the key ingredient is our unique team fitness challenges."
Four team workouts
9 minutes per workout to crush
One fundraising goal
"With so many charity events being focused on running we knew that there were thousands of people who attend gym classes each week, thousands who train at home with a few pieces of fitness equipment and thousands who wanted to make a difference to those affected by cancer."
"At Battle Cancer, we created one level of functional fitness that people of all ages, abilities and fitness backgrounds could undertake and take on with all their effort and energy. The community aspect of functional fitness and bringing people together with a challenge as a team has worked incredibly and led to so much more than just fundraising it has made Battle Cancer a worldwide movement."
Check out last year's Manchester event:
What do others think of the event?
Luke, Athlete
"Being physically and mentally challenged throughout the event but being able to share it with those around you. We show those suffering that they are not alone and build friendships old and new."
Amy, Volunteer
"My favourite part of Battle Cancer events is meeting a whole range of people from different countries, backgrounds and fitness abilities. The fact that we are able to create a fun environment for them to push hard in their workouts and fundraise for such a good cause close to their hearts is amazing."
Matt, Coach and Battle Cancer Programmer
"In Manchester at our 2018 event, we asked everyone who had been personally affected by cancer to put their hand up… two seconds later there wasn't one person who didn't have their hand in the air. The room was silent and I had goose bumps all over my body. There is no word to describe that feeling we all had then, but together in that moment, everyone knew exactly why they were there."