This creamy chicken tikka masala is a meal prep win you can rely on time after time.
Made in just half an hour, this curry recipe from Niall Kirkland uses fresh ingredients to make a deliciously rich sauce that's packed with flavour and as much heat as you can handle — just adjust the amount of chilli powder to your taste.
It's a simple win to sort your lunches for the week in no time at all, with good food that you know will nourish your body and keep you satisfied until the evening.
Serves 4
Ingredients                 
1 tbsp. 100% Coconut Oil
500g chicken breast (diced)
1 white onion (finely chopped)
4 garlic cloves (grated or crushed)
1 tbsp. ginger (grated)
2 tbsp. tomato puree
1 tsp. turmeric
1 tsp. garam masala
½ tsp. chilli powder
1 tin chopped tomatoes (blended)
1 mug of boiling chicken stock
3 large tbsp. full-fat Greek yoghurt
Serve with:
Basmati rice
Flatbreads (cut into strips)
Chopped cashews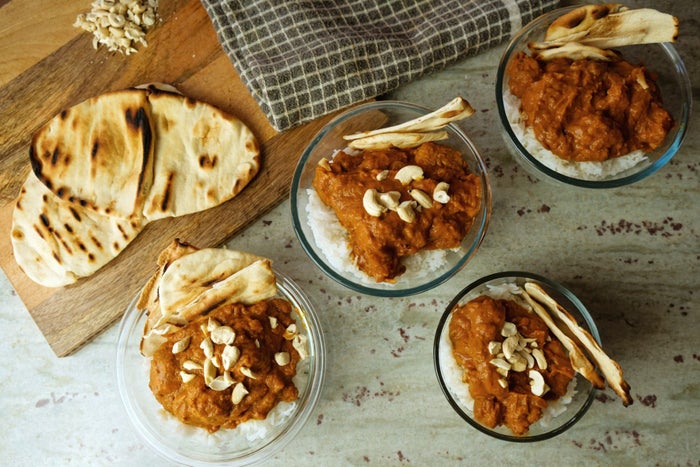 Method
First, heat the coconut oil in a pan over a medium heat and add the chicken breast and onion. Season with salt and pepper, then fry until chicken is no longer pink on the outside.
Reduce your heat and add the garlic, ginger, tomato paste, turmeric, garam masala, and chilli powder, along with a splash of water and stir well for 1-2 minutes to allow the fragrances from the spices to release.
Then, add the blended tomatoes and chicken stock, bring your pan to simmer and leave to simmer for 10 minutes, stirring occasionally.
Once your sauce has reduced by roughly half, take off the heat and stir through the Greek yoghurt. If you want it super-creamy, feel free to add more Greek yoghurt or vice versa.
Serve with basmati rice, flatbread strips, and chopped cashews.
Take a look at these meal prep recipes next: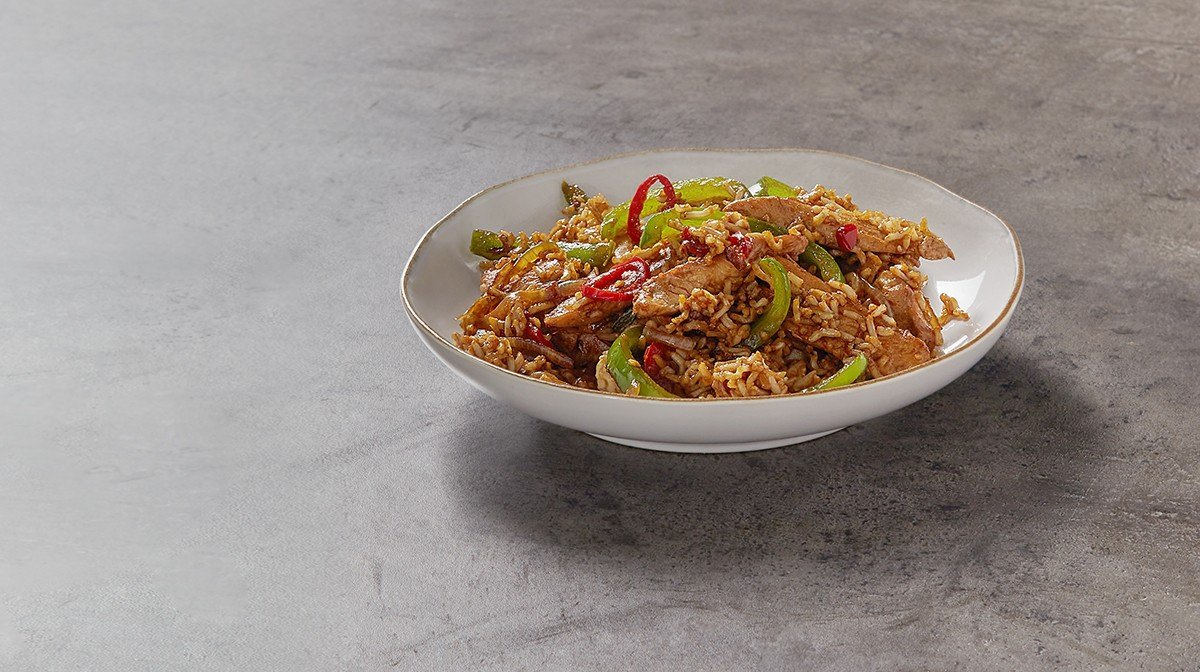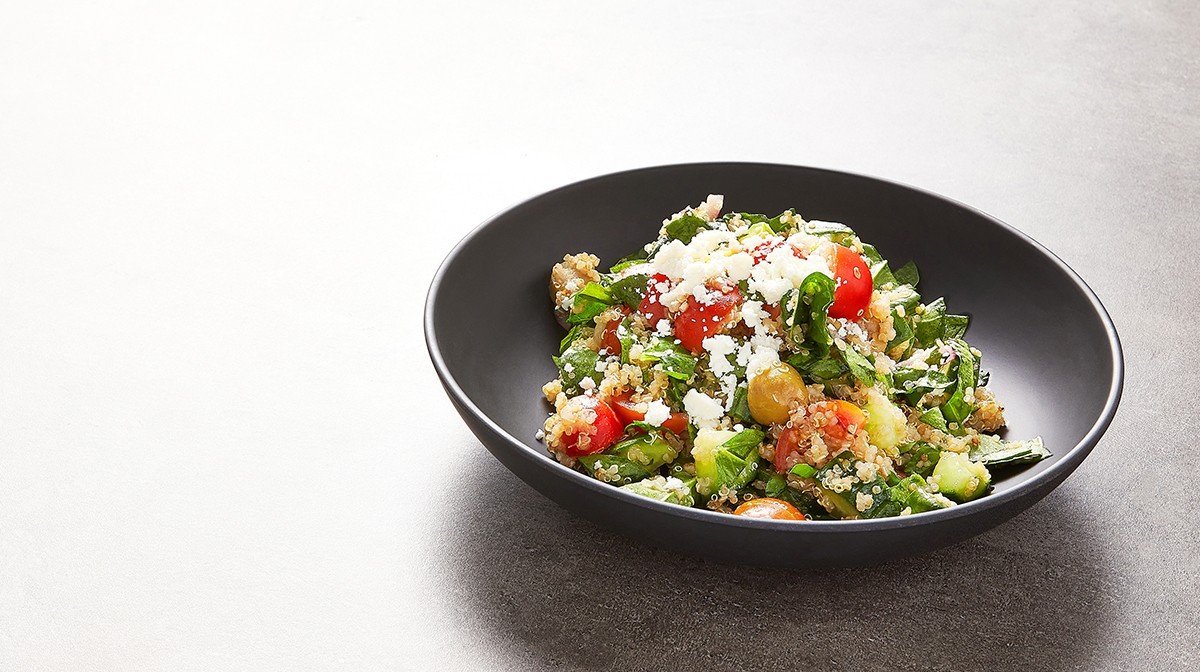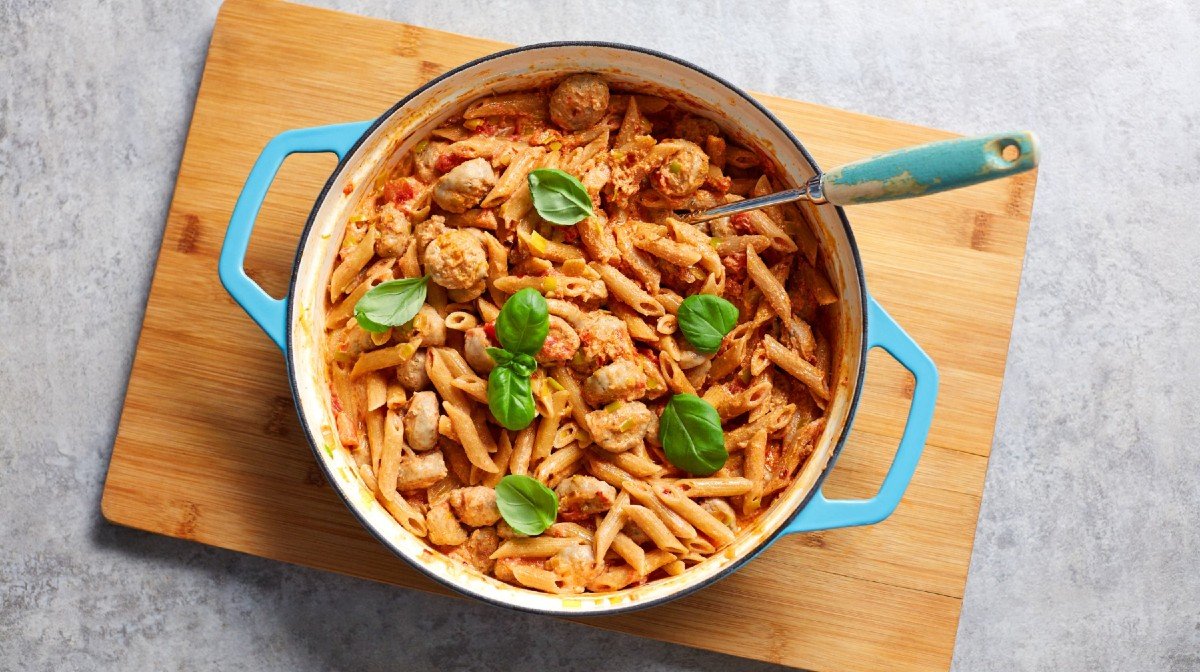 Nutritional info per serving:
| | |
| --- | --- |
| Calories | 291 |
| Total Fat | 10g |
| Total Carbohydrates | 11g |
| Protein | 41g |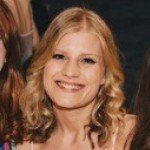 Lauren is an English Literature graduate originally from the South. She's always loved swimming, has discovered the power of weight training over the past few years, and has lots of room for improvement in her weekly hot yoga class.
On the weekends she's usually cooking or eating some kind of brunch, and she enjoys trying out new recipes with her housemates – especially since shaking off student habits, like mainly surviving off pasta. Above all, she's a firm believer in keeping a balance between the gym and gin.
Find out more about Lauren's experience here.