Skip to:
About Em Donkers
Em is an influencer and personal trainer whose main focus is helping members of the queer community to build the body that they've always wanted.
Em has a degree in nutrition and has been working as a personal trainer for roughly five years, so they are more than qualified to help their clients.
They've also been working out for six or seven days a week for the past 12 years, posting their progress to followers on their Instagram account since 2017, helping to bring positive energy and queer representation to conventional fitness spaces.
Profile
| | |
| --- | --- |
| Forename | Em (also goes by Ben) |
| Surname | Donkers |
| Alias | NRG Fitness |
| Pronouns | They/Them/He/Him |
| Date of Birth | 7th October 1995 |
| Age | 26 |
| Height | 5'5" (167cm) |
| Weight | 58.97kg (130lb) |
Training and nutrition
Em currently trains six or seven times a week, balancing their own training with client sessions and YouTube video production. It's a hectic schedule, but Em still finds the time to get in a good workout more often than not.
Training/workout split
Chest
Back
Legs
Arms
Full body
And when they come to the end of their split, they simply repeat.
Supplement routine
To stay fresh with such a full-on workout schedule, it's important that Em keeps their body stocked up with supplements that support their training.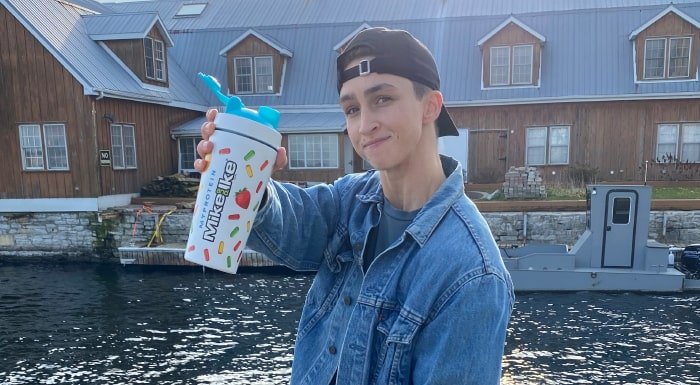 Morning:
Before a workout:
Post-workout:
Mid-afternoon:
Product/supplement they couldn't live without
Em's Favourite Product