What are the two things all runners want? To go further and to do it faster.  
While most people will tell you that it takes dedication, tough training, and so many other things, new science suggests there might be one thing that can make a substantial difference. 
And it's pink. 
That's right, researchers have been looking into the impact of drink colour on exercise performance.1 This study seems just too bizarre to be true, so let's take a look.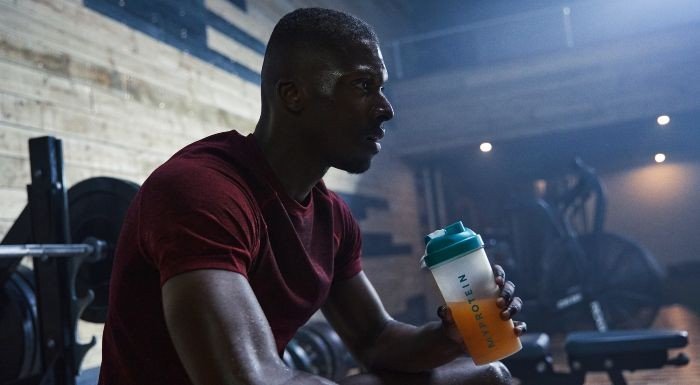 The study
Researchers took 10 participants who regularly exercised (six males and four females) and had them run twice for 30 minutes on a treadmill. They picked their own speed and were running at a pace they perceived to be "hard".  
While running, they were given a drink to rinse their mouths that was either clear or pink, both of which were sweetened but contained no calories.  
The researchers chose a pink drink as they believe the colour is associated with sweetness which could suggest to the participants a higher sugar and carbohydrate intake from the pink drink (despite there being no nutritional difference). 
So, what happened?  
The participants' speed increased by 4.4% and they ran an average of 212 metres faster on the pink drink than on the clear. The runners also experienced increased enjoyment of running when on the pink drink. 
We've all experienced a slog of a run, so enjoying it even a little more may be all you need to run a little further and faster. 
Should you switch to pink?
This is a very small study, with only 10 participants, so we won't be changing all our products to be pink anytime soon. However, it's been known for a long time that a food's colour can play into how we perceive flavour, so it makes sense that it could have other psychological effects. 
As well as visuals playing a role in your enjoyment of food, previous studies have also found a link between rinsing the mouth with carbohydrates and increased exercise performance due to reduced perceived exertion. 
Along with a larger study, it would be interesting to test a pink carbohydrate drink alongside a pink drink with no nutritional value to see if the same results are reached. 
For now, if you're looking for that extra edge, or simply to enjoy your runs more, then opting for a pink drink might be just what you need. There's no harm in giving it a try! 
Take home message
It'll be interesting to see if bigger studies around this subject come up with a similar result. In the meantime, why not do what you can to make your runs a little faster and more enjoyable?